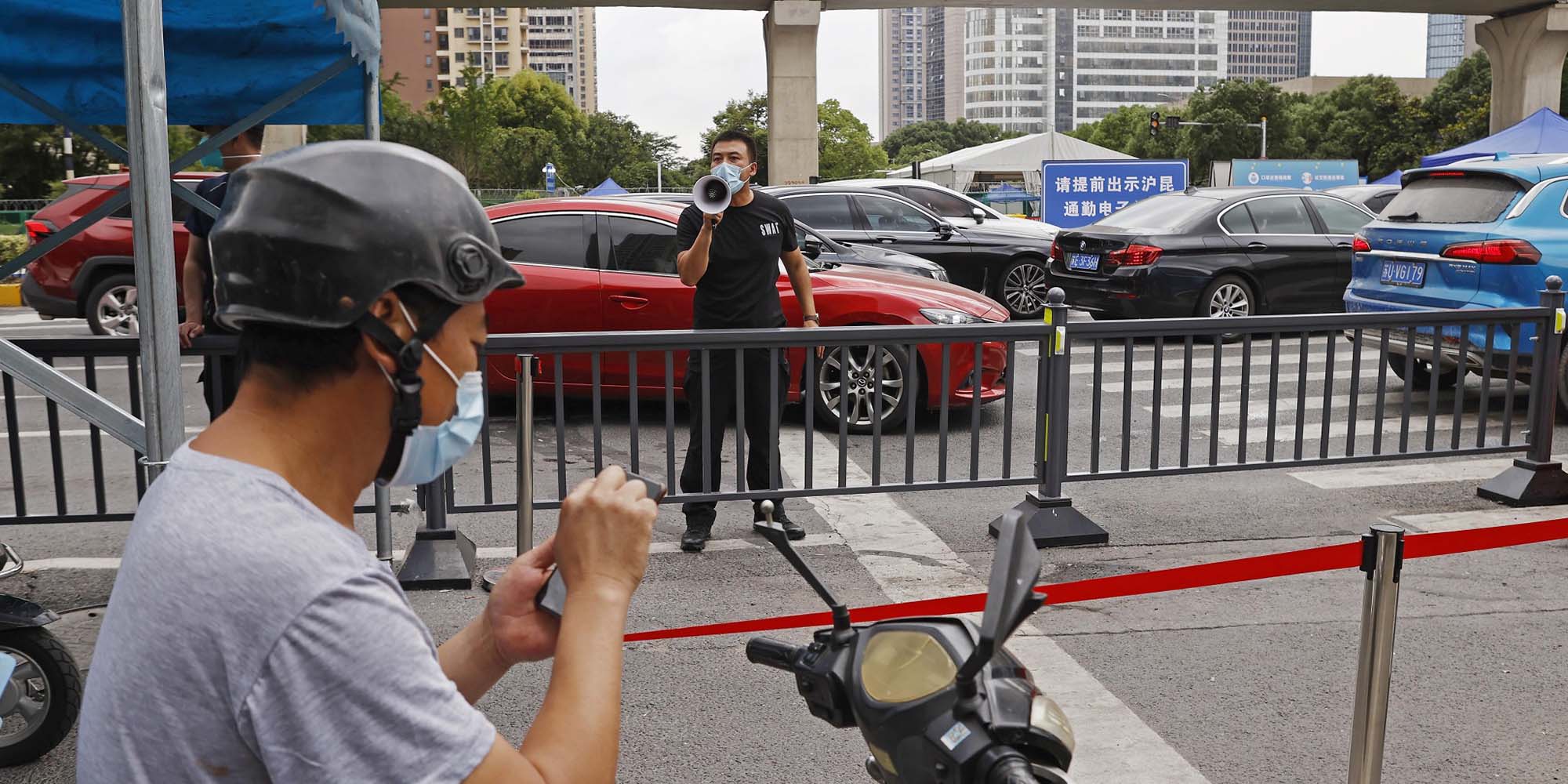 NEWS
Shanghai-Kunshan Commuters Face Hurdles as Travel Curbs Relaxed
Over 60,000 people make the inter-city journey on a daily basis.
When Wang Shimin purchased his apartment in Shanghai's neighboring city Kunshan a few years ago, he enjoyed its cheaper cost of housing and the convenient metro ride to his office in Shanghai's Hongkou District.
"But it's complicated now, and I feel like I've been tricked," he said Tuesday.
Many people like Wang commute to Shanghai for work from Kunshan in Jiangsu province using a subway line connecting the two. But the two-month lockdown and strict travel policies even after the restrictions were lifted have made the journey arduous for the more than 60,000 commuters who travel between the two cities on a daily basis.
Starting Monday morning, those with fixed residences or work units in Kunshan were allowed to commute to and from Shanghai without any quarantines. Commuters must apply for the Shanghai-Kunshan commuting pass after submitting several documents with personal information and a 24-hour negative nucleic acid test certificate.
Government data shows that over 6,000 employees from 190 key industrial enterprises in the Anting area of Shanghai's Jiading District alone have inter-city commutes.
Wang said he applied for the commuter pass on Sunday afternoon and managed to return home to Kunshan Monday evening. But commuting hasn't been easy.
The Shanghai-Kunshan pass is only valid for 24 hours and commuters must upload a negative nucleic acid test certificate to the city service app every day. The three subway stations in Kunshan that provide links to Shanghai suspended operations in mid-February and remain closed as of publication.
Many commuters are now required to go to the nearest subway station in Anting.
On Tuesday, Wang biked about 6 kilometers from his home to Anting's station. After getting off, he immediately took a COVID-19 test near his office, even though his results hadn't expired.
After the travel policies were relatively relaxed, Yin Zhiyang also tried to return home to Kunshan. The 26-year-old said he came to the office on June 9 and had stayed in a hotel arranged by the company since then.
On Monday evening, Yin drove from the hotel to Anting only to find a long queue at the station. By the time he would get through the checkpoint to enter Kunshan, his COVID test result would have already expired. So he returned to the hotel.
Teresa Gong, another Kunshan resident, said she wasn't rushing to return to her office in Shanghai and would wait until July.
"The procedure is too troublesome," she said. "After all, I can work online. I'm not in a hurry to go back."
Editor: Bibek Bhandari.
(Header image: A man guides people to pass through the checkpoint between Huaqiao Town in Kunshan and Anting, Shanghai, June 20, 2022. Yin Liqin/CNS/IC)