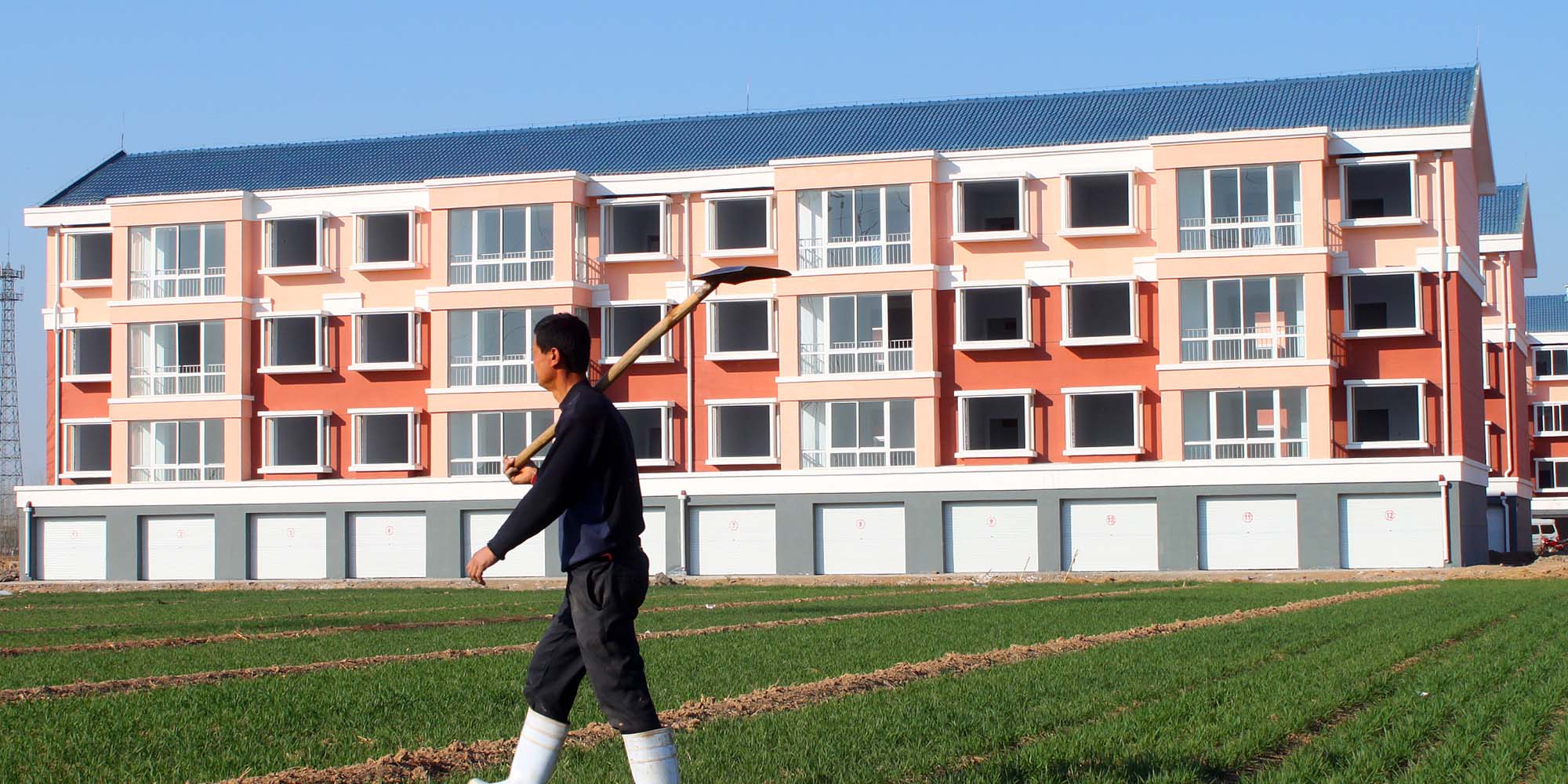 NEWS
Henan Realtor Willing to Accept Wheat as Housing Down Payment
The offer comes as property enterprises try to survive a market malaise seen across several small cities across the country.
Amid a cooling property sector, some realtors in smaller Chinese cities are offering prospective buyers a chance to make housing down payments using their agricultural produce.
Central China Group, a Henan-based property conglomerate, is allowing potential home buyers in Shangqiu to exchange wheat for a maximum of 160,000 yuan ($23,800) as down payment for purchases made between June 20 and July 10, Red Star News reported Wednesday. The company claims to have property assets in 18 cities within the province.
Such an exchange would provide a chance to cover down payments for units between 117 and 144 square meters, which online marketplace Anjuke estimates would have a down payment of between about 130,000 yuan and 170,000 yuan. Buyers would need to sell their agricultural goods to designated wholesalers at a price of 4 yuan per kilogram, around 1.5 times higher than the average market price.
An employee on the Central China sales hotline confirmed the promotional offer to Sixth Tone but declined to comment on the response they've received since the launch.
Bo Wenxi, a chief economist at Interpublic Group China, told domestic media that the marketing attempt was aimed at fueling a wish among potential rural clients to make a purchase. He added it was also an indirect method to drop property prices.
The marketing gimmick in Shangqiu comes as Henan is experiencing a property malaise brought on by the pandemic and natural disasters in the province. The overall sales of commercial properties in the first five months of 2022 fell by 20.5% annually, with a 22.8% drop in residential units, according to the provincial statistics bureau.
The contraction in one of China's agriculture hubs is, however, not isolated. Demand for property purchases has dampened since the second half of 2021 after the government clampdown on lending money to indebted developers triggered a liquidity crisis.
The subdued sentiment among buyers has triggered an excessive housing backlog among property developers in smaller and mid-sized cities, which shares a higher stock ratio and takes longer for a clearance, according to a report by China Index Academy, a Beijing-based property research institute.
And property developers are looking for ways to grab potential customers.
Prior to Shangqiu, Central China also allowed clients in Kaifeng, another city in Henan, to make housing down payments with garlic, a major agricultural product in the region. The company claimed to have sold 30 units within a 16-day period, gaining more than 430,000 kilograms of garlic in return, according to Red Star News.
Central China's willingness to accept agricultural produce as down payments comes nearly a year after it wrote to the provincial government about its financial woes. The company later said it was in a position to pay debts on its own.
Yan Yuejin, a research director in an industrial think tank, told domestic media that the lack of attractiveness of small cities makes it difficult to buffer the risk with support from external demands.
"Sales have dropped nearly 50% in those smaller cities in the first half of the year and it's imperative to innovate the marketing pattern," he said.
The wheat-for-property marketing campaign has prompted wide discussion among experts and the public. While some have praised the novel idea, others have raised doubts about its effectiveness and warned of the financial risks.

"Farmers tend to have less ability to take property risks," a commentary in the Southern Metropolis Daily said. "They can use the wheat or garlic to fulfill the down payment, but they cannot use them to pay the remaining debts."
Editor: Bibek Bhandari.
(Header image: VCG)