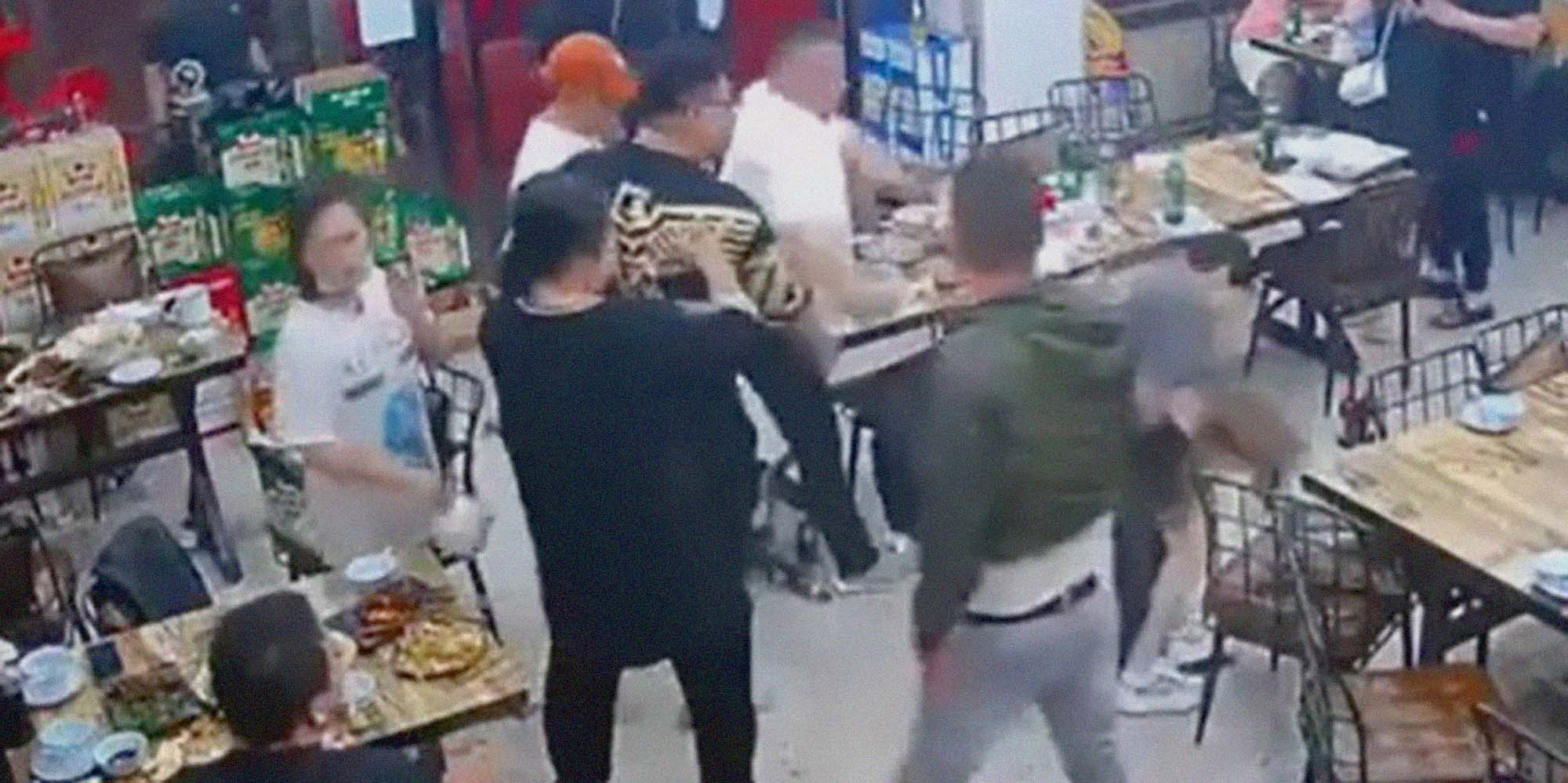 NEWS
Tangshan Police Officer Dismissed After Female Diners Assaulted
Authorities said they were investigating the police's "unresponsive policing and irregular law enforcement" following the viral video.
A high-ranking police officer in Tangshan has been removed from his post over a week after four female diners were viciously attacked at a restaurant in the northern city, according to an investigation report into the incident released Tuesday.
The dismissed officer has been identified as the deputy director of the public security bureau in Lubei subdistrict, where the incident took place. The report into the incident didn't give a clear reason behind the dismissal, though it said provincial authorities were investigating the police's "unresponsive policing and irregular law enforcement."
On June 10, four women at a barbecue restaurant in Tangshan, Hebei province, were brutally assaulted by nine people — seven men and two women — after one of the female diners objected to unwanted sexual advances. The attack was captured by a surveillance camera and soon went viral, raising questions on women's safety and gender-based violence.
The nine suspects were arrested a day after the incident for "picking quarrels and provoking trouble" and "violently harming" others. The probe also found many of the nine suspects had prior criminal history, including involvement in online gambling, money laundering, and mass brawls.
According to Tuesday's statement, two of the four female victims suffered from "minor injuries" and were still receiving treatment at a hospital, in response to public concerns over their health. The other two were said to have "slightly minor injuries."
China's legal system categorizes injuries as "slightly minor," "minor," and "severe." "Minor" injuries involve damage to a person's appearance, partial impairment of a person's hearing, vision, or other organ functions, and other moderate harm to personal health, and those causing such injuries could face criminal charges.
Editor: Bibek Bhandari.
(Header image: Surveillance footage shows the attack at a restaurant in Tangshan, Hebei province, June 10, 2022. From Weibo)