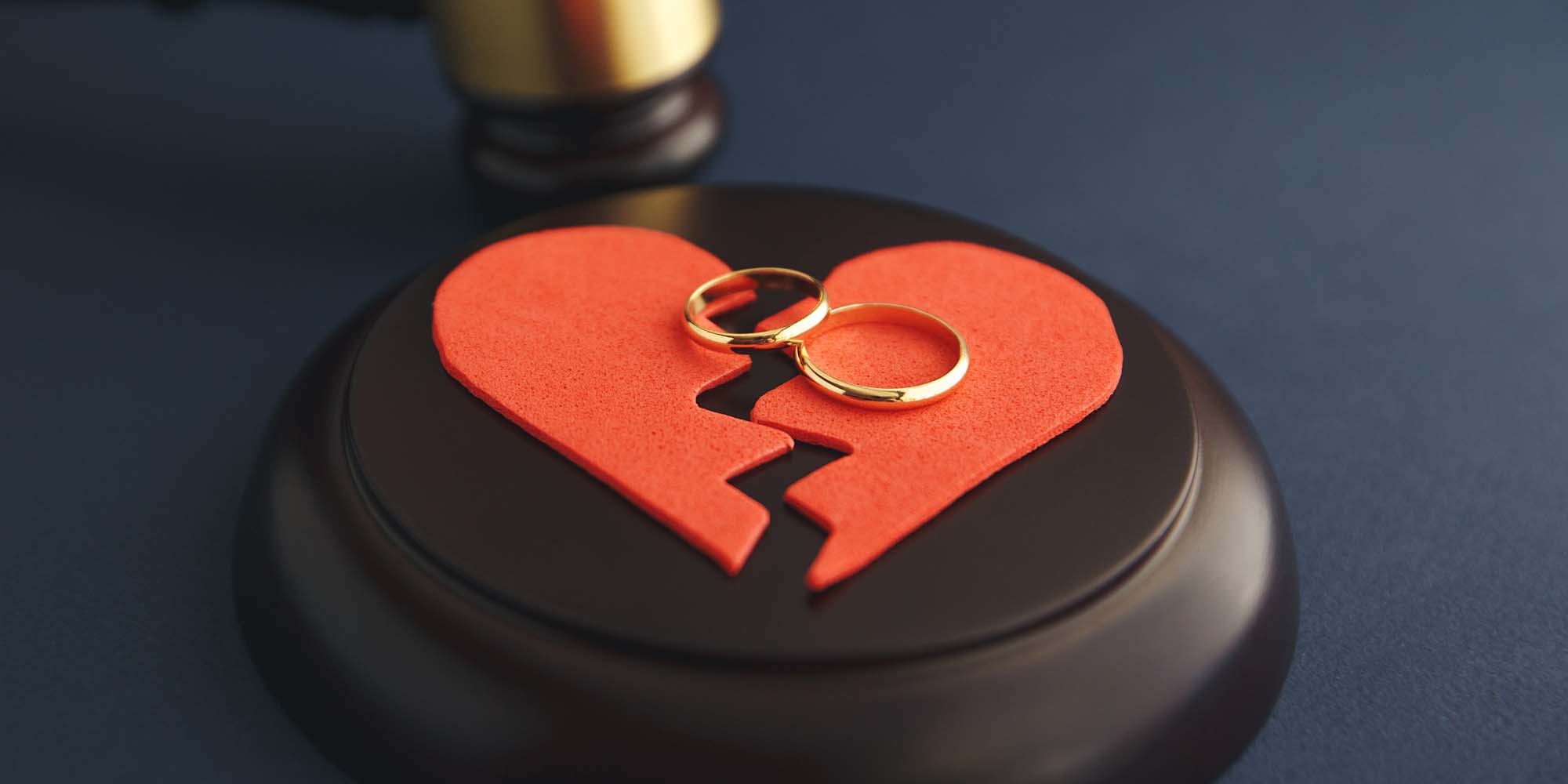 NEWS
Divorcing Couples Struggle to Find Appointments in Shanghai
Many local civil affairs bureaus are already booked for a month, partly due to pre-lockdown application backlogs.
SHANGHAI — While Shanghai's citywide lockdown has disrupted the plans of couples hoping to register their marriage, those waiting to untie the knot have also found it difficult to find appointment slots at local civil affairs bureau offices.
Appointment slots for divorce requests in some districts have already been booked until next month since the COVID-19 restrictions were lifted on June 1, Sixth Tone's sister publication, The Paper, reported on Wednesday. Couples can only apply for a divorce in the civil affairs bureau office in the district where they live, making wait times even lengthier after a two-month lockdown-related hiatus.
The wait times have added more woes to separating couples who are required to undergo a 30-day "cool-off period" before the divorce is officially approved. Chinese authorities have said the measure has helped reduce the country's divorce rate, as the number of couples registering to separate fell by around 43% last year compared with 2020.
In Minhang District, the online reservation system for its marriage registration office offers 24 slots a day — three every 30 minutes — and almost all were booked until July 10.
A security guard at the marriage registration bureau in Jing'an District told Sixth Tone that about 20 couples have successfully made an appointment to register to get married on Friday, while around 10 couples would visit to get divorced. The figures were far lower than the pre-lockdown level, he said.
The difficulty in securing a divorce appointment was due to a backlog of appointments pre-lockdown and the cases that may have accumulated during the lockdown, the Paper reported, citing officials from the civil affairs bureau. Limited on-site slots due to virus prevention concerns have added to the wait times.
Gui Fangfang, a Shanghai-based lawyer specializing in marital law, told Sixth Tone that currently around half a dozen clients come to her law firm every day to consult on divorce issues, including child-rearing and property-related issues. She said that the number hasn't dramatically increased from pre-lockdown days, as people may be limiting travel over virus fears.
"During the lockdown, couples got to be more aware of each other's shortcomings," she said. "In one case, a woman wanted a divorce because her husband neither helped with getting food supplies nor cared about other family members, and refused to take out trash, fearing that he would catch the virus. Some issues that they had hardly encountered before surfaced during the lockdown."
Conflicts between couples, especially during lockdowns, have also been attributed to an uptick in domestic violence. There were multiple cases reported during the Shanghai lockdown, with anti-domestic violence volunteers calling for specific pandemic-related measures to tackle the issue in addition to the related national law enacted in 2016.
Editor: Bibek Bhandari.
(Header image: VCG)