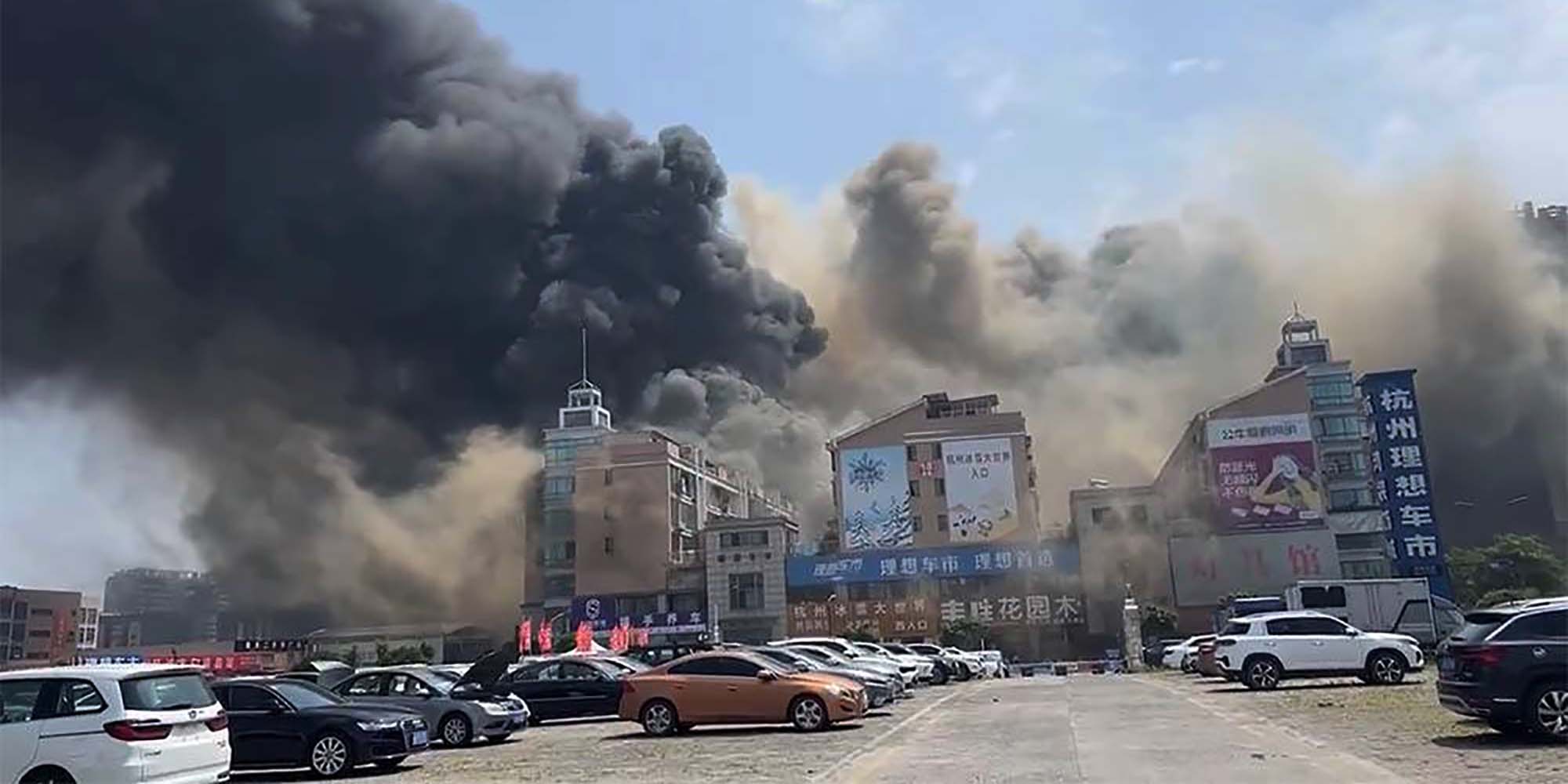 NEWS
Hangzhou Indoor Ice Park Fire Kills 4 People, Officials Say
Preliminary investigation shows the blaze was triggered by "faulty operations" during construction.
At least four people have been confirmed dead and 21 others injured in a fire that set ablaze a recreational venue in the eastern city of Hangzhou, local authorities said Friday.
A fire broke out at an indoor ice sports park in the city's Linping District at around 10 a.m. Thursday, which firefighters doused in an hour, according to the official statement. Viral videos circulating online showed thick plumes of smoke billowing from buildings, with several people jumping out from a second-floor window of one building.
Wu Zhenggang, who rents an office space on the first floor of a burned building, told Southern Metropolis Daily that he heard a big boom and immediately saw smoke coming from the upper floor.
"I thought it was an earthquake, so I quickly ran outside with my employees," he said, adding that he saw some women with charred hair and people jumping out of windows with ripped clothes.
Wu said he went to the hospital to seek medical treatment along with his colleagues after feeling dizzy. He described the experience as "returning from death."
Linping District authorities said that seven people were currently receiving treatment at the hospital, according to the Friday statement. Another 14 were under medical observation.
Authorities said preliminary information suggested that the fire was triggered by "a faulty operation in a construction process" and further investigation was underway.
Editor: Bibek Bhandari.
(Header image: Thick plumes of smoke billowing from buildings in Linping District, Zhejiang province, June 9, 2022. From Weibo)