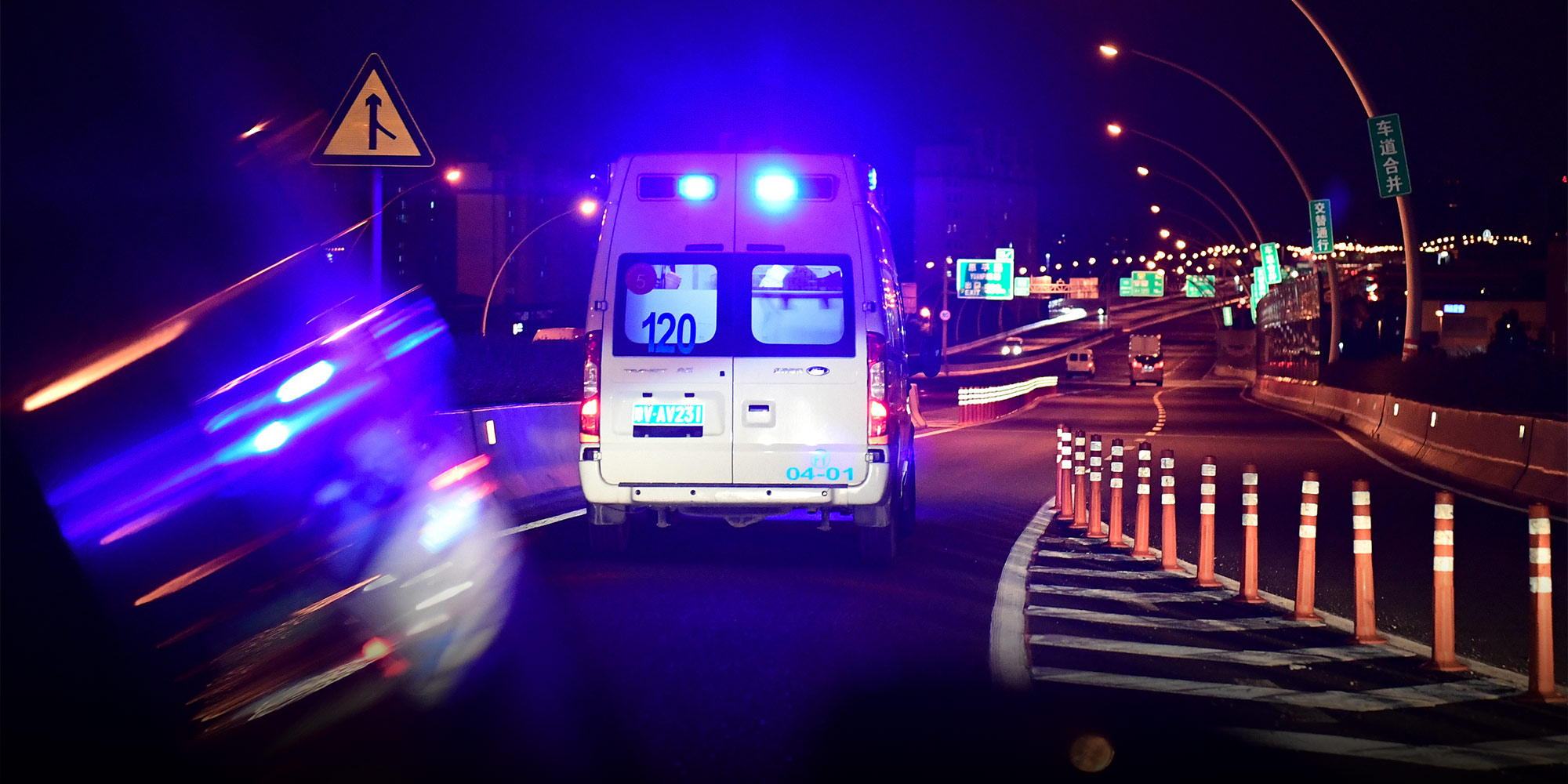 NEWS
Zhengzhou Announces Investigation Into Student's Death
A 20-year-old student called an ambulance on May 17, but it didn't come. The student later died.
Update: An ambulance dispatcher has been fired and four others punished for "misjudging" a medical emergency, according to an official investigation report conducted by the Zhengzhou city government.
The report found that the call posted by Peng Xinjun's father was authentic, and that the dispatcher, surnamed Zhang, "misjudged the condition of an emergency patient" and was "unable to deal with complex situations." Zhang's manager, Dai Wenxin, and a deputy director of the Zhengzhou Municipal Health Commission were among the others disciplined for their role in the case.
Officials in the central city of Zhengzhou are investigating allegations that an ambulance dispatcher's negligence contributed to the death of 20-year-old college student Peng Xinjun, according to an announcement published by the city's health commission Friday.
Earlier that day, the father of the deceased, identified in media reports only by his surname, posted to microblogging platform Weibo accusing an emergency dispatch worker in Zhengzhou of mishandling his daughter's call, causing her to "miss the best time for treatment."
According to the posts, which included a photo of an ICU admittance slip and an 11-minute audio recording of the emergency call, Peng Xinjun first contacted Zhengzhou emergency services at 10:27 a.m. on May 17, but an ambulance wasn't dispatched until Peng's roommate called again two hours later. By the time Peng reached the hospital, she was no longer able to breathe under her own power. She was diagnosed with cerebral hemorrhaging and died after being taken off life support on May 30.
"The 120 (emergency services hotline) operator continued to ask for her address even after learning that she was at the Zhengzhou campus of Henan University," Peng's father wrote. "This caused my daughter, in her unconscious state, to give an inaccurate address."
In the recording uploaded by Peng's father, Peng at first accurately gives her location as "Henan University's Zhengzhou campus." When the operator asks for a street address, Peng seems to become confused and says she is at the school's Minglun campus.
According to publicly available information, Henan University only has one campus in Zhengzhou. The school's Minglun campus is located in the nearby city of Kaifeng.
Toward the end of the recording, Peng only groans as the operator continues to ask her for a street address or the name of a nearby subway station. "You'll just have to stay there if you don't cooperate," the operator says at one point. "You are in your twenties and in college."
Sixth Tone's calls to Henan University, Zhengzhou emergency services, and Zhengzhou police all went unanswered Saturday.
The post by Peng's father sparked outrage online, with social media users expressing anger at the operator's tone and wondering why an emergency center in Zhengzhou needed the campus' street address, as Henan University has only one campus in the city.
After Zhengzhou's health commission announced it would investigate his claims, Peng's father left a follow-up post lamenting his daughter's choice to call emergency services. "Oh my child! Why didn't you call your mom?" he wrote. "You could have continued to enjoy a wonderful life, but what did society give you? When emergency calls can't save lives, who can we trust?"
Editor: Kilian O'Donnell.

(Header image: Tian Yuhao/CNS/VCG)