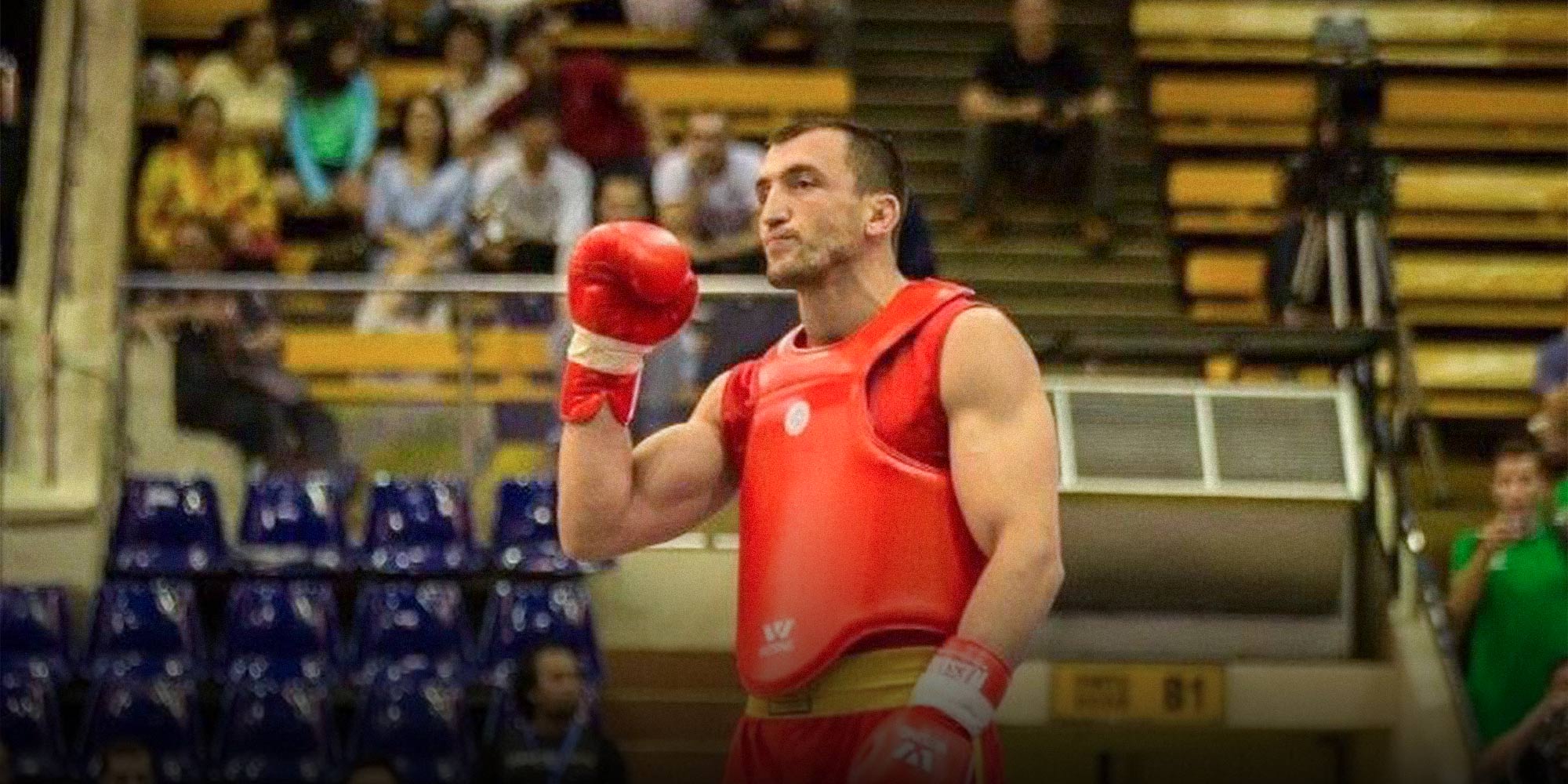 NEWS
Why Chinese UFC Fans Are Supporting a Russian Over China's Own Stars
Russian contender Muslim Salikhov will receive massive support from Chinese fans when he fights at next month's UFC Fight Night 210 — even though he's taking on one of China's top fighters.
Li Jingliang is a major star in China. The 33-year-old martial artist — nicknamed "The Leech" due to his vice-like grip — is the country's top-ranked male fighter in the Ultimate Fighting Championship, one of the world's fastest-growing sports promotions.
But when Li next enters the octagon, many Chinese fans will be cheering for his opponent.
Muslim Salikhov, who will fight Li at next month's UFC Fight Night 210, is a 38-year-old Russian that many mixed martial arts fans may not have heard of. In China, however, he is a bona fide legend — one of the most beloved foreign athletes since the Swedish ping-pong star Jan-Ove Waldner.
The Dagestan native, affectionately known as "Old Mu" in China, has a long history in Chinese martial arts. Like many Chinese fighters in the UFC, he was trained in wushu-sanda, a style of martial arts with roots in Chinese kungfu.
Sanda is not a mainstream combat sport outside China, but Salikhov appeared destined to be a practitioner. His home village in Dagestan is home to an elite sanda school known as Russia's Shaolin Temple.
The Five Cardinal Directions school, founded by a Russian kungfu obsessive in the 1990s, has produced hundreds of sanda champions, including Salikhov and fellow UFC star Zabit Magomedsharipov.
Salikhov was a standout talent. In 2006, he made history by becoming the first non-Chinese winner of the King of Kungfu open-weight championship in Chongqing, southwest China, defeating four of China's top sanda fighters in the same night.
Two years later, he cemented his reputation in China by winning a gold medal at the Beijing Wushu Tournament, a prestigious event held alongside the Beijing 2008 Olympics.
Old Mu continued to compete in Chinese sanda and mixed martial arts events for another nine years before signing with the UFC, enthralling fans with his lethal signature move — a spinning kick called "dragon snapping his tail" in Chinese.
An unapologetically old-school fighter, Salikhov has no social media presence to speak of, does not do trash talk, and makes few promotional appearances. The traditional martial arts virtues of modesty and humility were drilled into him as a child at Five Cardinal Directions, where even celebrating after a win was considered disrespectful. But that has only added to his mystique in China.
For years, Chinese media have repeatedly — and falsely — claimed that Salikhov once worked as a bodyguard for Russian President Vladimir Putin. Old Mu chuckles as he recalls how the tale originated.
"Ah, Pujing baobiao," he says, using the Chinese phrase for Putin's bodyguard. "Before I won the title of King of Kungfu, a Russian karate team came for a Russia vs. China match. Russia lost, and a heavyweight called Sergei Osipov lost by knockout. Journalists in China found out he was in the security services, I think working in a government close protection team. When I beat four Chinese fighters on the same night, they asked me if Putin sent me to take revenge for Sergei."
The Li-Salikhov fight, which will take place in the United States on July 16, is generating discussion among Chinese MMA fans. Only former UFC champion Zhang Weili's upcoming rematch against Joanna Jedrzejczyk is attracting more attention.
China's MMA community tends to be highly patriotic, but a number of commenters on GeDouMi — an account for MMA fans on the Chinese social app WeChat — openly say they'll support Old Mu. The war in Ukraine appears to have had no effect on his image in China.
"I am rooting for Old Mu — he represents a brilliant era of sanda," one user wrote.
Others say they don't mind who wins, as they view both fighters as representatives of Chinese martial arts. "No matter who wins, it will be brilliant! It will prove the reputation of Chinese sanda," read one comment.
Salikhov tells Sixth Tone his popularity in China is not surprising.
"First, I'm a champion in their sport … I tell everyone that I come from Chinese martial arts," he says. "Also, I have been competing at the highest level in China since 2003, living and training there."
When he competes in China, he often receives thunderous support from local crowds, Salikhov says. He has often had the crowd's backing even when he is fighting Chinese opponents, he adds.
"When I fought against foreigners, the support was exactly what a Chinese fighter would get," he recalls. "I remember a group of fans came to all my fights. I fought in many cities, and this fan group would appear at all my fights. I remember and really cherish all this."
The Russian veteran says he's looking forward to his clash with Li. But he has one regret: he wishes the fight was being held in China.
"If it had not been for the pandemic, we would have met earlier and in China. It would have been the main event!" he says. "I miss China. If everything in the near future goes back to normal, I would like to do a few UFC fights in China."
Editor: Dominic Morgan.
(Header image: Musilm Salikhov poses after beating the then-undefeated Fu Gaofen in the final of the World Sanda Championships, 2015. Courtesy of Musilm Salikhov.)