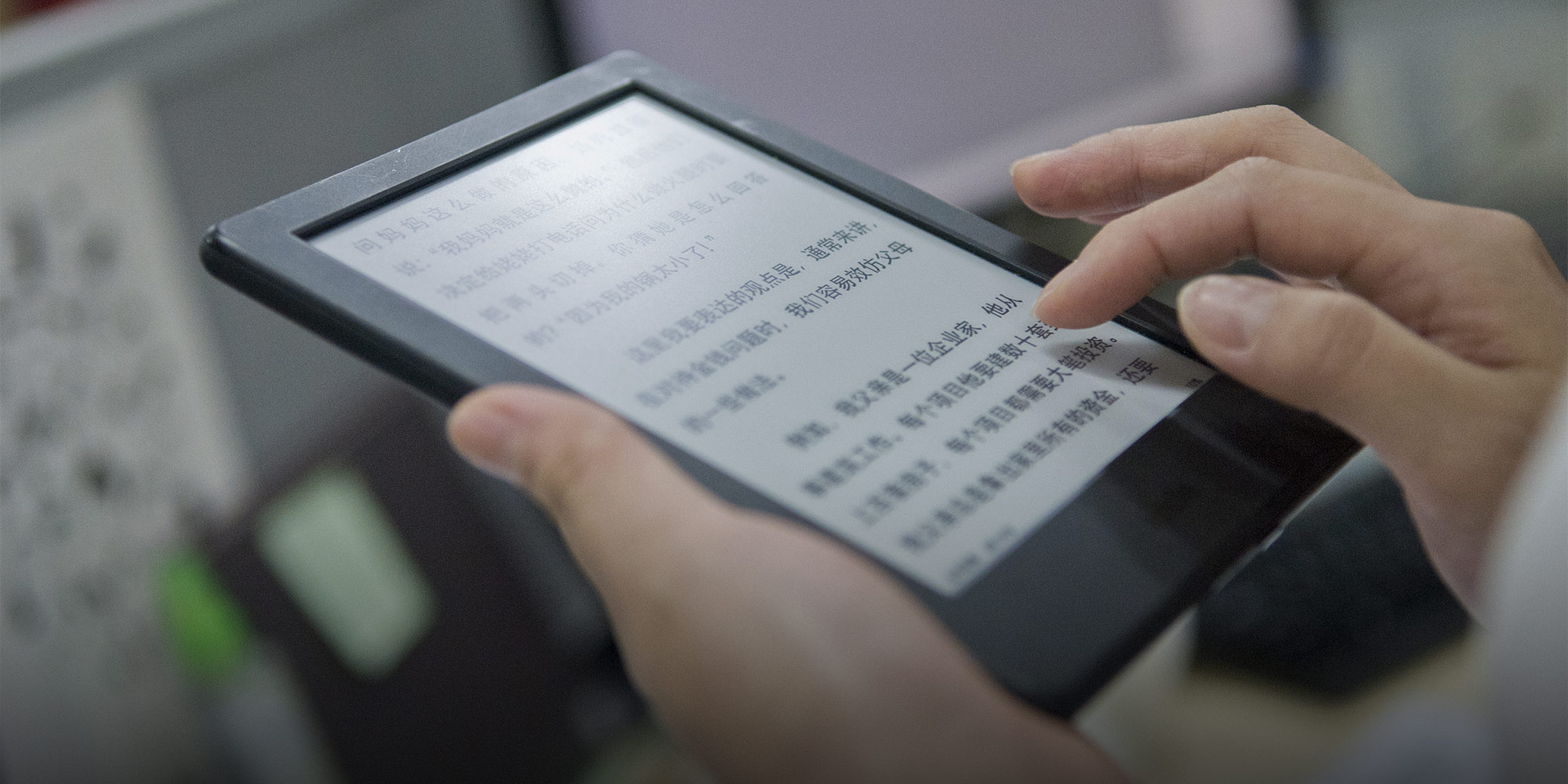 NEWS
Amazon Turns the Page on Its Chinese Kindle Bookstore
Chinese netizens are mourning the loss of the ebook provider, as U.S. tech firms continue to pull back from China.
Amazon's decision to phase out Kindle in China has sparked an outpouring of sadness among Chinese netizens, as yet another American technology company pulls back from China's market.
Amazon has stopped supplying its e-reader devices to Chinese distributors and plans to shut down its Chinese Kindle ebook store in June 2023, the company announced Thursday.
The firm did not give a reason for its retreat from the Chinese ebook market, but stressed that it was not the result of government pressure or censorship. "As a global business, we periodically evaluate our offerings and make adjustments, wherever we operate," Amazon said in a statement.
The move is just the latest in a string of pullbacks by U.S. tech companies from China, with Airbnb, LinkedIn, and Yahoo all announcing closures of part or all of their Chinese operations over the past year. Amazon is still active in a number of sectors in China, including advertising and cloud services, Axios reported.
The demise of Kindle has upset many Chinese netizens, who expressed concern about seeing another foreign platform exit the Chinese market..
"I was terrified not just because I lost a reading tool, but because I saw another … platform disappear," one user wrote on Chinese social platform Weibo. "It feels like the boats are sailing away from the shore one after another, and you're still standing on the beach."
Kindle entered China in 2013 and quickly emerged as a dominant player in the country's ebook market. Millions of Kindle devices were sold in China between 2013 and 2018, with annual ebook sales on the Chinese Kindle store rising tenfold over that period to 700,000, domestic media reported.
The rise of Kindle played a key role in driving the development of China's ebook market, as Amazon partnered with traditional Chinese publishing giants including Zhongxin and Commercial Press on digitization projects.
It also found creative ways to market Kindle to Chinese consumers. At one point, the firm playfully suggested the e-reader could double up as a cover for cooking instant noodles. Some users responded by installing five-minute timers on their devices as a joke.
But Kindle's popularity didn't always translate into strong revenues. Wang Yifei, a language teacher based in the eastern city of Hangzhou, told Sixth Tone she had downloaded dozens of pirated novels and manga onto her Kindle, but had only ever spent 1.2 yuan ($0.18) on the Kindle store.
"The design is surprisingly good, giving me almost the same experience as a physical book," said Wang. "But still, I don't want to spend money on ebooks, only print books."
Many netizens said piracy likely played a role in harming Kindle's profits in China. Several pointed to a famous 2011 interview in which Richard Liu, the founder of Chinese ecommerce giant JD.com, said Kindle "could not succeed in China as long as the problem of piracy in China exists."
Analysts, however, said that piracy was only part of the reason why Kindle struggled. Although China grew to become Kindle's largest market in 2016, the company subsequently lost market share as domestic tech companies launched rival products.
Xiaomi, iFlyTek, and Huawei were among the major Chinese firms to launch their own e-readers. Earlier this year, Amazon closed its flagship Kindle store on Tmall, one of China's top ecommerce marketplaces.
Cheng Chao, CEO of the Chinese e-reader firm iReader Technology, told domestic media that Kindle had lost its edge in China as domestic firms mastered "e-ink" — a type of screen that creates the feeling of reading a printed book. "Local companies understand Chinese consumers the most," said Cheng.
Loyal Chinese Kindle readers, however, are searching for ways to continue using their devices. Users have posted suggestions online, including downloading books onto their Kindles from Douban Reading and WeChat Reading, two major Chinese ebook platforms.
However, many said the huge selection of books on Kindle's store is irreplaceable. "One can still buy Kindles from overseas, but the impact of closing the Kindle ebook store is huge," one user wrote on the Q&A platform Zhihu. "It currently has more copyrights than any other ebook store."
Editor: Dominic Morgan.
(Header image: A user reads an ebook on a Kindle device. VCG)