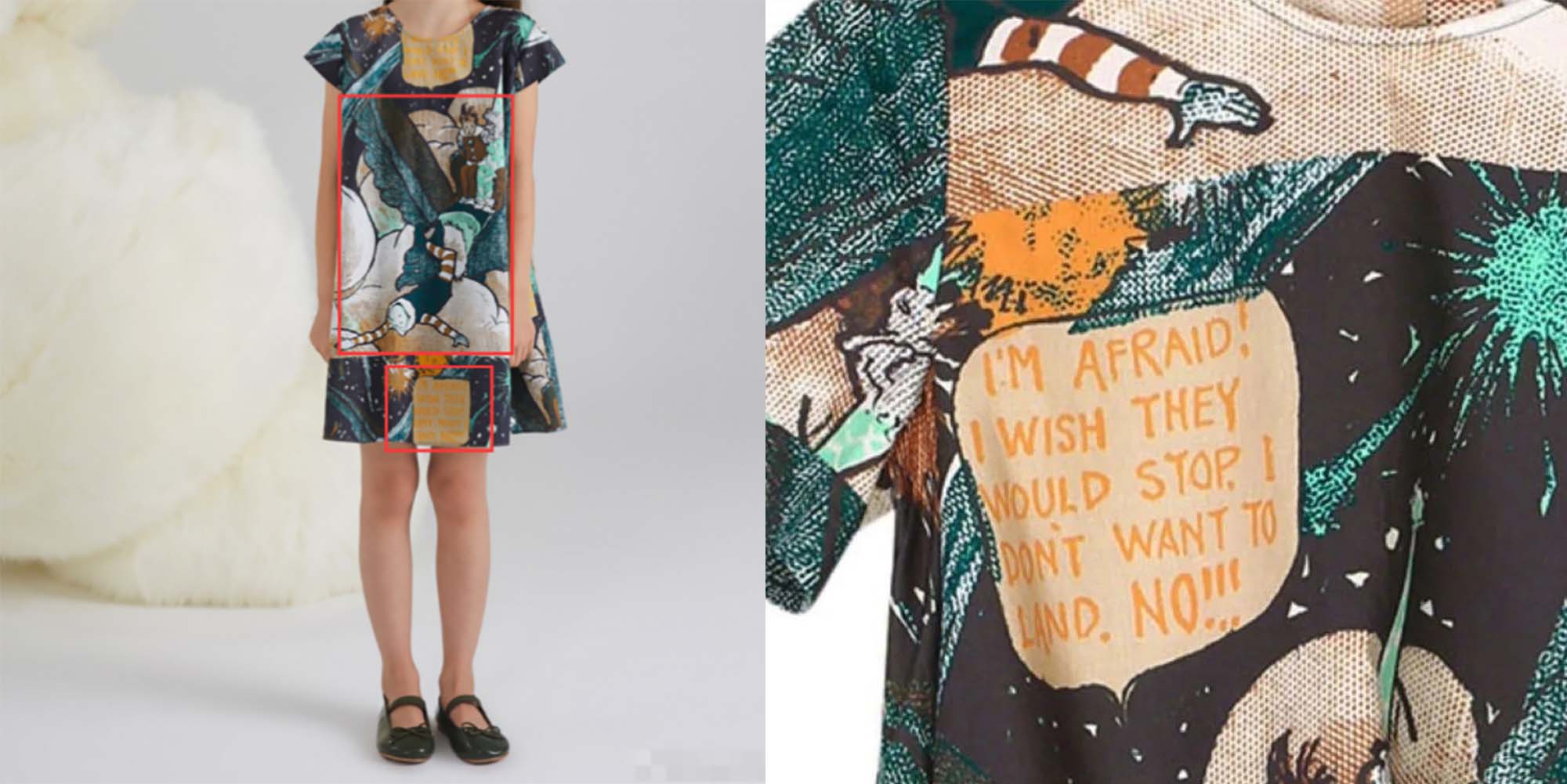 NEWS
JNBY Removes 'Spooky' Children's Clothing After Outcry, Again
Some designs contained images of poppies, twisted body parts, and English slogans.
Market regulators in the eastern city of Hangzhou have ordered Chinese clothing brand JNBY to stop selling 509 clothing items until they conclude an investigation, according to a statement Tuesday.
JNBY's children's outfits have drawn criticism from social media users over the past week after advertisements of some "spooky" designs circulated online. While some images showed dresses that appeared to have poppies on them, others had images of twisted arms and legs with one English slogan saying "I'm afraid! I wish they would stop. I don't want to land. No!!!."
"It's like the People's Education Press of the clothing industry," one online user wrote on microblogging platform Weibo, referring to a publisher recently lambasted for its "aesthetically ugly" illustrations of Chinese kids in math textbooks.
JNBY was founded in Hangzhou in 1994 and is now listed on the Hong Kong Stock Exchange. The label was China's biggest domestic designer brand in terms of retail volume in 2020, with its children's clothing line jnby by JNBY one of the company's fast growing businesses.
JNBY initially declined to withdraw some of its clothing even after the public outcry, saying the designs represented children's "unconstrained imagination" until the regulators stepped in, according to media reports. The company hadn't responded to Sixth Tone's request for comments by publication time.
Aijiang, a children's apparel designer, told Sixth Tone that though companies can pursue artistic freedom in their designs, they should also take public opinion into account. She added that most Chinese parents still hold traditional and conservative views.
"In the end, a brand's sustainable development relies on support from its clients," she said.
This isn't the first time JNBY has landed in hot water.
Last month, JNBY was slapped with an 800,000 yuan ($119,650) fine by local authorities for violating the advertising law by using an incorrect map of China on its website. In 2021, JNBY also pulled its clothing line after criticism over "violent, problematic, and racist" designs.
Shang Chongsheng, a deputy director at the Research Center for Urban Safety and Social Management at Wuhan University, told domestic media that cultural symbols on children's products, including toys and clothes, can have a subtle and adverse effect on children's development.
"Those companies might try to cater to the tastes of children in the design process and make a profit from it, but the consequences are unpredictable," Shang said.
Editor: Bibek Bhandari.
(Header image: JNBY's promotional images of twisted arms and legs with one English slogan saying "I'm afraid! I wish they would stop. I don't want to land. No!!!." From Weibo)