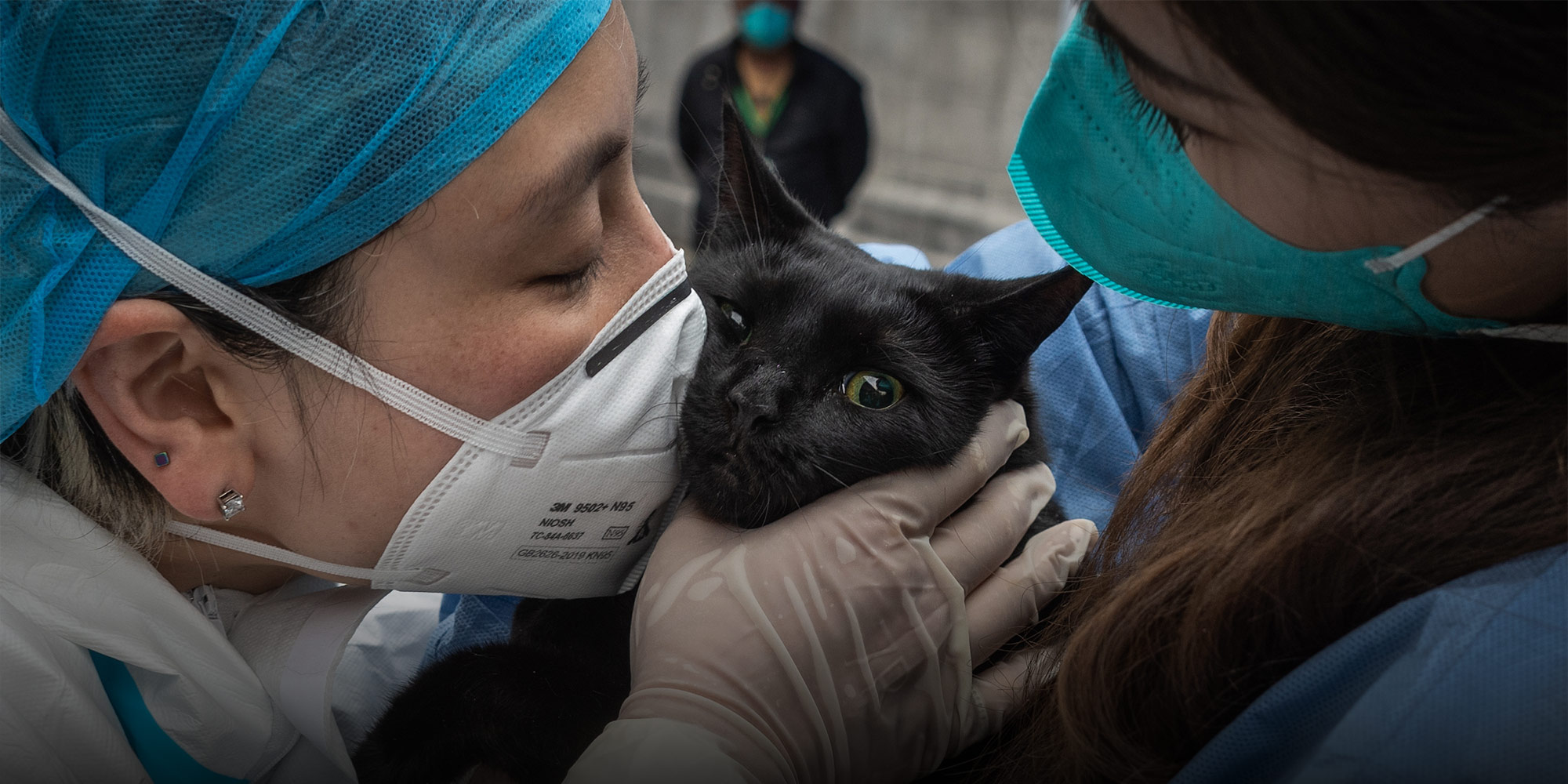 MULTIMEDIA
Staff at Temporary Pet Shelter Bid Farewell To Four-legged Friends
With the number of COVID-19 cases dropping in Shanghai, a temporary shelter for pets begins to close its doors.
Shanghai's first temporary shelter for pets closed this Thursday. Located in Laoximen sub-district, the temporary shelter had accepted 55 animals since opening on May 8.
The shelter is for the pets of people who tested positive for COVID-19 and their close contacts living nearby. More than 40 pet dogs and a dozen feline friends had been taken care of by volunteers and professional staff from a pet clinic inside the shelter that measured around 100 square meters.
As the number of positive COVID-19 cases declines in Laoximen, and with most of the pet owners finishing their quarantine, the pet shelter has completed its mission.
Editors: Matthew Hall and Ding Yining.

(Header image: A volunteer (left) kisses a cat named Pepper before its owner (right) takes it home, Shanghai, May 26, 2022. Liu Xingzhe/VCG)