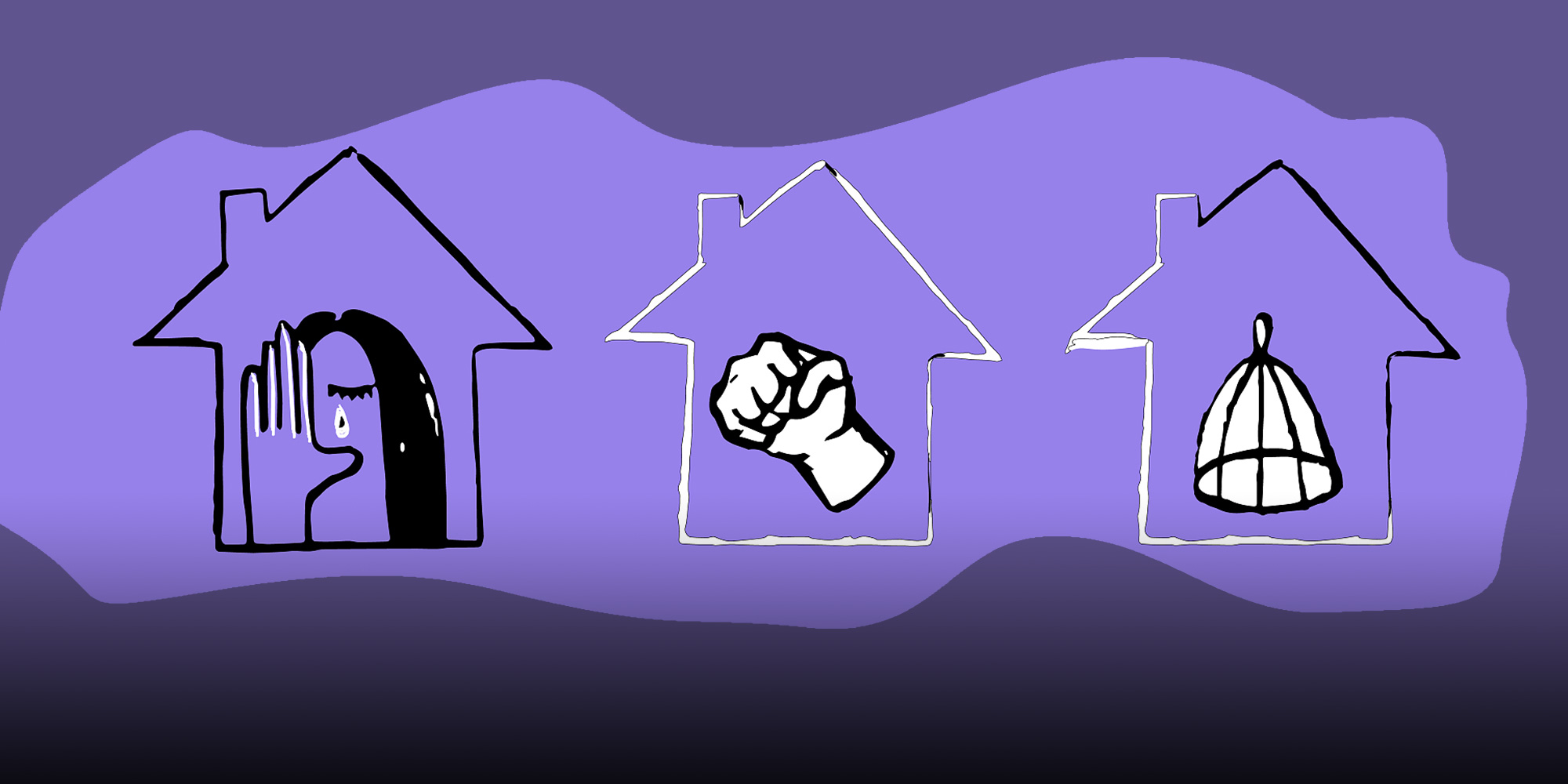 NEWS
Henan Plans to 'Recognize' Locals Preventing Domestic Violence
The draft regulation calls those helping to stop abuse "bold" and "righteous."
The central province of Henan said people who prevent domestic violence from occurring would be "recognized" in its upcoming provincial anti-domestic violence regulation, local media reported Tuesday.
Those who step in to intervene in cases of domestic violence will be recognized for their "bold" and "righteous" work, though details on the plan are scant, according to the media report. It also specifies that official channels that first receive complaints or tip-offs on domestic violence, including calls for help — the "first-responsibility system" — should either jump into action or refer them to concerned departments without shirking responsibilities.
"It is extremely important to establish this system because in practice we often see victims seeking help many times, but the authorities shift the responsibility to each other," said Lin Shuang, a Shanghai-based anti-domestic violence campaigner. "The process of seeking help itself may also cause secondary harm to the victims, which dampens their confidence and courage and puts them in a more helpless and dangerous situation."
China implemented its first anti-domestic violence law in 2016 to protect adults and children who are victims of violence and abuse. Over the years, several high-profile cases have heightened awareness of domestic violence, though many still consider such abuse as a private affair, and police are often reluctant to intervene.
Zhang Ying, a Xi'an-based lawyer with Yingke Law Firm, said Henan's regulation could be a positive step in addressing domestic violence issues.
"It confirms that good deeds against domestic violence are recognized at the regional legislative level, and reflects local efforts against domestic violence," Zhang told Sixth Tone. "Perhaps long-term legal education can promote zero tolerance of domestic violence in all of society."
However, she said that good Samaritans could find themselves in tough spots if victims don't recognize their deeds. Many of those facing domestic violence are reluctant to report or leave due to various reasons, including a lack of financial security and family support.
Lin said that many cases of domestic violence were reported by neighbors amid local lockdowns, calling them a "very important" channel for seeking help.
"But because they are neighbors, their personal information is likely to be exposed and they worry about reprisals," she said. "So if there are regulations that affirm their behavior, it gives them a great sense of security and also acts as a deterrent to the abuser."
Currently, about a dozen provinces in China have local laws and regulations in addition to the national Anti-Domestic Violence Law. The local laws usually involve more detailed measures based on local conditions.
Editor: Bibek Bhandari.
(Header image: Elizaveta Stefantsova/Getty Creative/VCG)