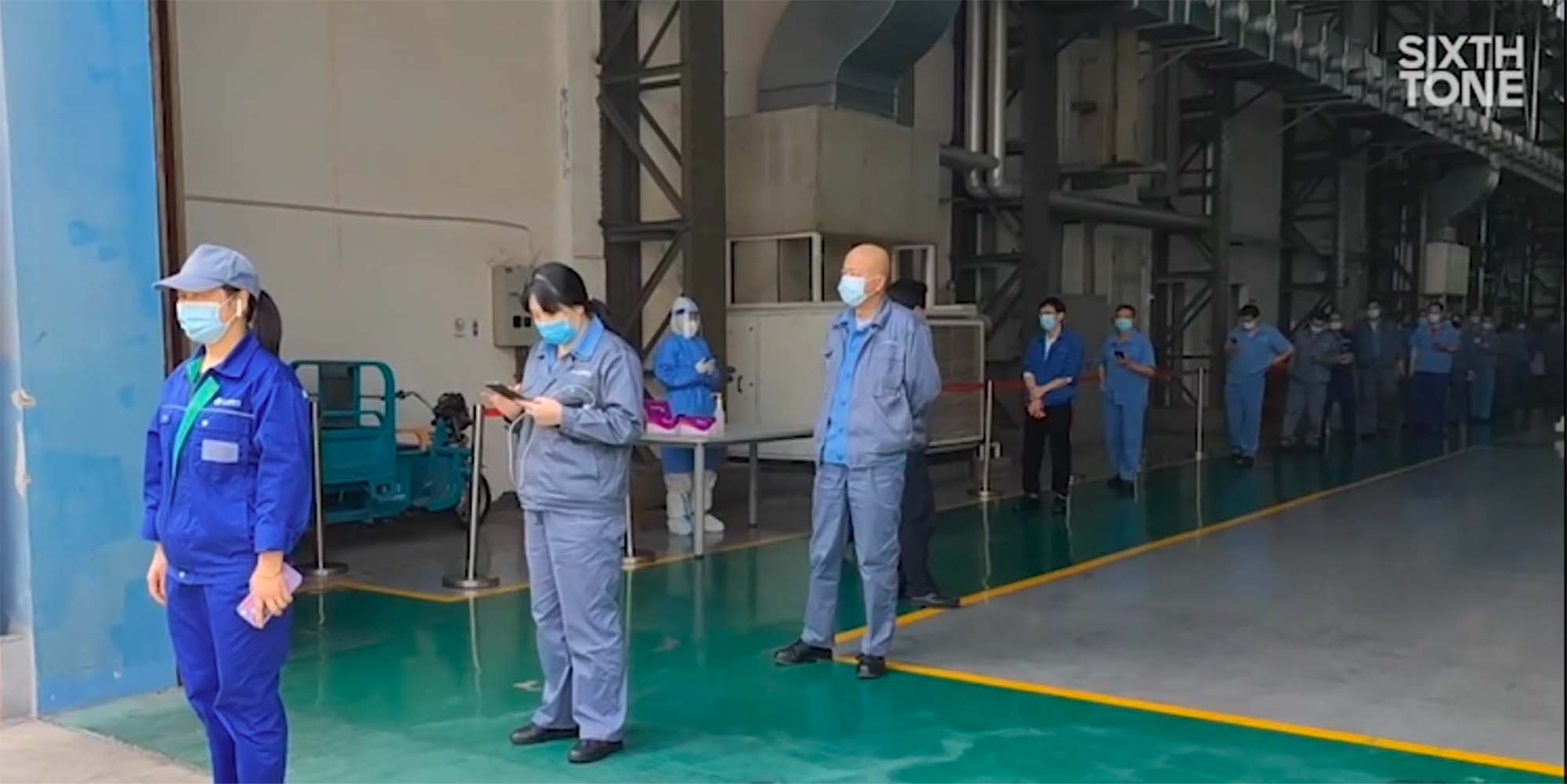 MULTIMEDIA
35 Days and Counting: Living Inside a Shanghai Factory
After over 50 days of a strict COVID-19 lockdown, Shanghai is preparing to gradually reopen the city and restart its embattled economy.
So far, more than 4,400 factories have been authorized to resume production under strict anti-virus measures. This means many workers are not allowed to return home after their shifts and have to stay within the factory premises instead.
But some workers had already been working and living in their workplaces since mid-April, when the city authorized a few companies to resume production.
Sixth Tone spoke with some of them on May 13, and they still hadn't returned home as of Monday.
Reporters: Chen Si; editors: Chen Si and Bibek Bhandari.