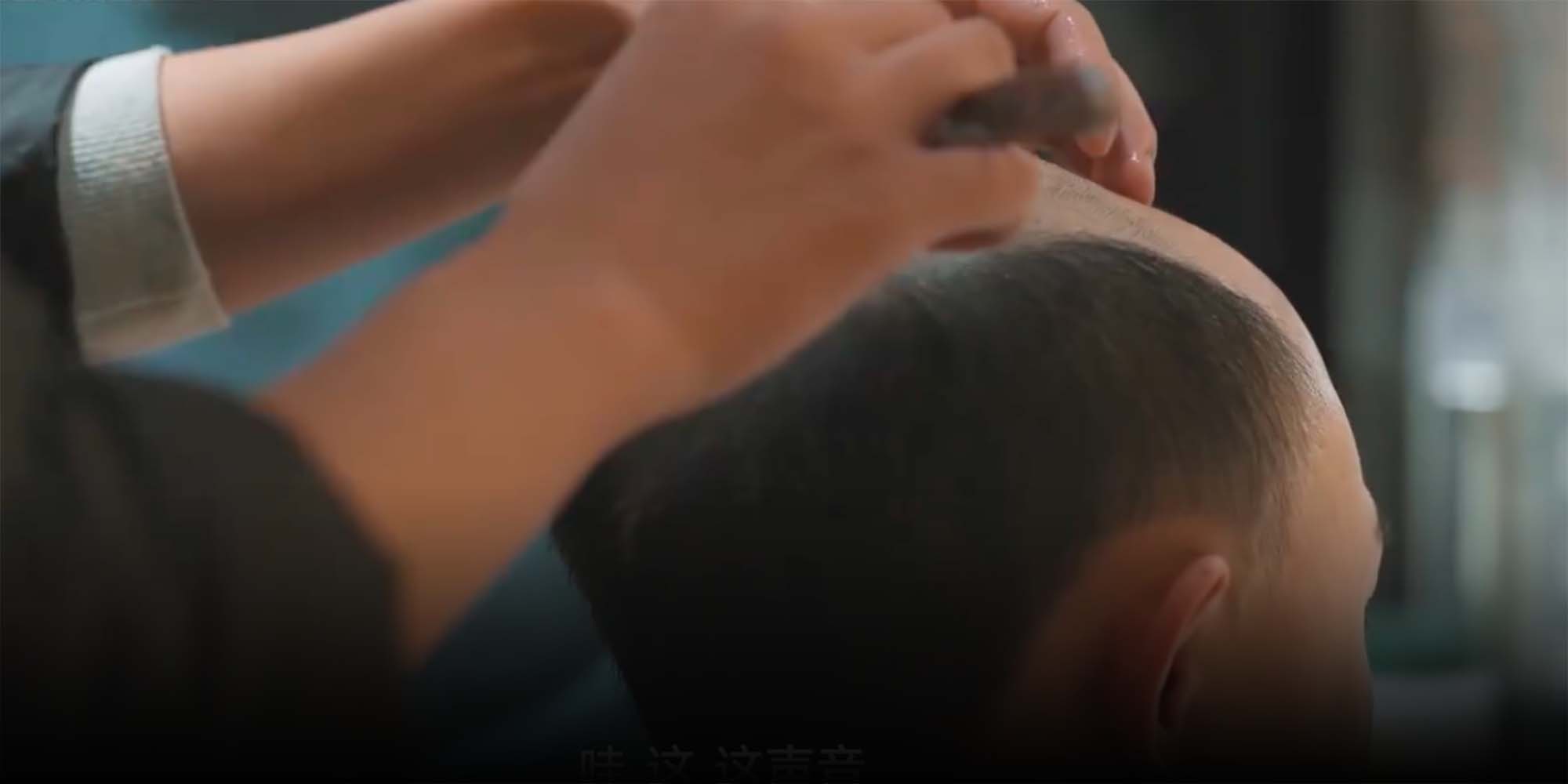 NEWS
An Online Series on Male Baldness Scrutinizes Appearance Anxiety
For a change, "Oh, My Hair" puts men under the female gaze.
A viral Chinese documentary series on male baldness is shedding light on appearance-related anxieties and shame among men, a familiar topic for millions of women who constantly find themselves being the subject of the male gaze.
"Oh, My Hair" documents the struggles of journalist He Runfeng who has been experiencing hair loss for about five years. Using the 44-year-old as the protagonist, the eight-episode series delves into the struggles faced by balding men and their coping mechanisms from visiting hair transplant clinics to wearing wigs.
Despite tackling a thorny issue for many men, the documentary doesn't shy away from its intended message. A female narrator bluntly reminds viewers of millions of women who are scrutinized, with many constantly undergoing risky procedures to adhere to perceived notions of beauty.
"Pity for you, men who have lost your hair," the narrator says. "You're not alone. Tens of thousands of people have been entrapped by the aesthetics of the era for many years — plump breasts, thin waist, big butt, slim legs, double eyelids, and big eyes."
With social media and popular culture setting unattainable standards of perceived beauty, millions of women and men in China and elsewhere have gone to extraordinary lengths to look the part. For many men, premature hair loss has particularly emerged as a major issue affecting their appearance.
In 2019, about 250 million people in China suffered from hair loss, of which about 65% were men and the majority of them younger than 30, data from the National Health Commission showed. That meant one in four Chinese men were experiencing hair loss, with experts saying men are more likely to lose hair than women due to male hormones.
The increasing number of people with the issue has boosted China's hair transplant industry, often resulting in profit-making malpractices too. In 2020, the sector amassed 13.4 billion yuan ($2 billion) in revenue and is estimated to grow to 75.6 billion yuan in 2030, according to consultancy firm Frost & Sullivan.
Hair transplants have also been highly sought among male customers seeking cosmetic procedures, according to data from Gengmei, a popular cosmetic surgery app.
Han Chunxing, a postgraduate student at Beijing Sport University, told Sixth Tone that he has been haunted by baldness for a year, with thinning hair almost baring the crown of his head. The 24-year-old plans to spend about 25,000 yuan on a hair transplant in the coming weeks.
"I used to have lush hair, and I never thought I'd be worried about hair loss, which often makes me upset over my appearance," Han said. "It's fine if the procedure doesn't work though. Your life isn't over if you don't have hair. The self-confidence comes from other aspects such as facial features, figure, and knowledge."
Meanwhile, the team behind the documentary series, which has now been viewed over 27 million times as of Wednesday, aims to start a conversation and shatter myths associated with beauty and physical aesthetics. They are directing the message to both women and men, even though the latter is being put under the microscope.
"Women have long been an object of gaze, resulting in them suffering from anxiety about their appearance and body," He, the main protagonist, told domestic media. "But men can also be subject to such anxiety and the gaze of others. In many films and literary works, nasty men are often portrayed as suffering from hair loss. Social perceptions have gradually become an aesthetic standard."
Editor: Bibek Bhandari.
(Header image: A screenshot from "Oh, My Hair." From Weibo)