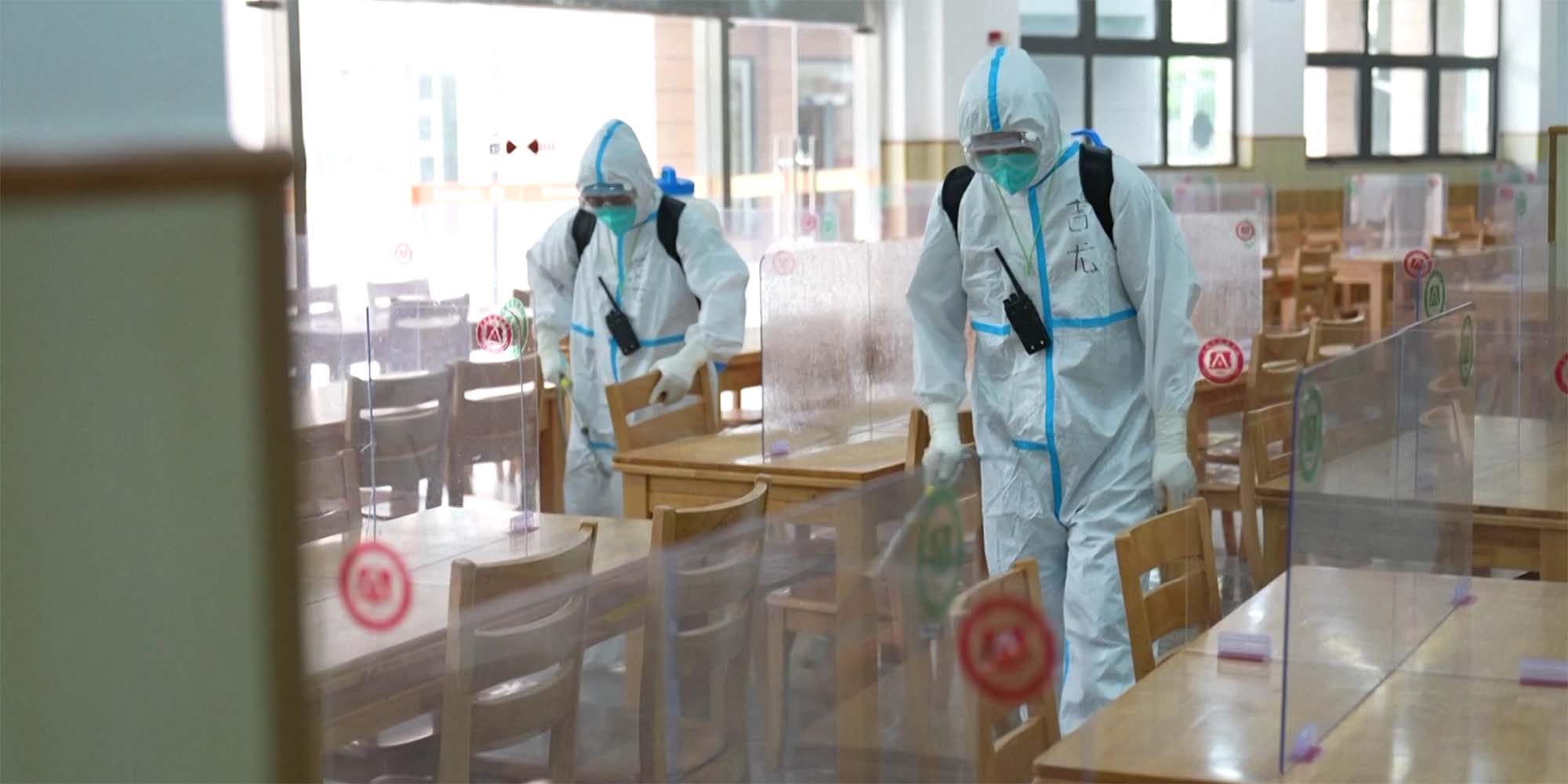 NEWS
Shanghai Sets New 'Zero-COVID' Target, Plans to Reopen Schools
Officials say they aim to get the number of new COVID-19 infections outside quarantine down to zero by mid-May and begin reopening schools as soon as possible.
Shanghai announced Friday that it aims to reduce the number of new COVID-19 cases at the community level to zero by mid-May, and that it will prioritize reopening schools so that students can prepare for the upcoming national exams.
The city — which has been under a strict citywide lockdown for more than 40 days — has reported a sharp drop in new cases this week, after imposing even tighter restrictions in some areas last weekend.
Only six community-level cases — meaning infections discovered outside a centralized quarantine site — have been reported over the past three days. The city said just over 2,000 new cases were uncovered in total on May 12, down from a daily peak of around 25,000 cases in early April.
Officials said that suppressing the virus will remain their top priority, but that they plan to start getting some students back to class as soon as they can.
"Priority will be given to juniors, seniors, and junior high school students who have to take the college entrance exams and secondary school exams," a city official told reporters.
The statement follows Shanghai's decision to postpone the all-important high school and college entrance examinations last Saturday. Students will now take the exams in July. It is the first time the exams have been postponed since 2020, when China was still recovering from its initial COVID-19 outbreak.
Shanghai will allow other facilities to resume operations "according to changes in the pandemic situation," officials said. They plan to focus on reopening public transportation services, supermarkets, hospitals, and hairdressers, they added.
Karina Kong, a third-year high school student in Shanghai, told Sixth Tone she hasn't received any updates from her school on the government's plan, but that she hopes to go back to school as soon as possible. She is currently preparing to take the college entrance exam and has been attending classes online since March.
"It's definitely more efficient to prepare for the exam in school," she said. "Only being there provides the right atmosphere for studying."
Kong said the severe lockdown, which was initially supposed to last for just a few days, has disrupted her studies and caused her a lot of anxiety.
"Seventeen and 18 should be the best years of our lives," she said. "It's a shame that we have to spend them in front of a computer."
Editor: Dominic Morgan.
(Header image: Medical workers sterilize a school that was converted into a "fangcang" shelter hospital, Shanghai, May 10, 2022. VCG)