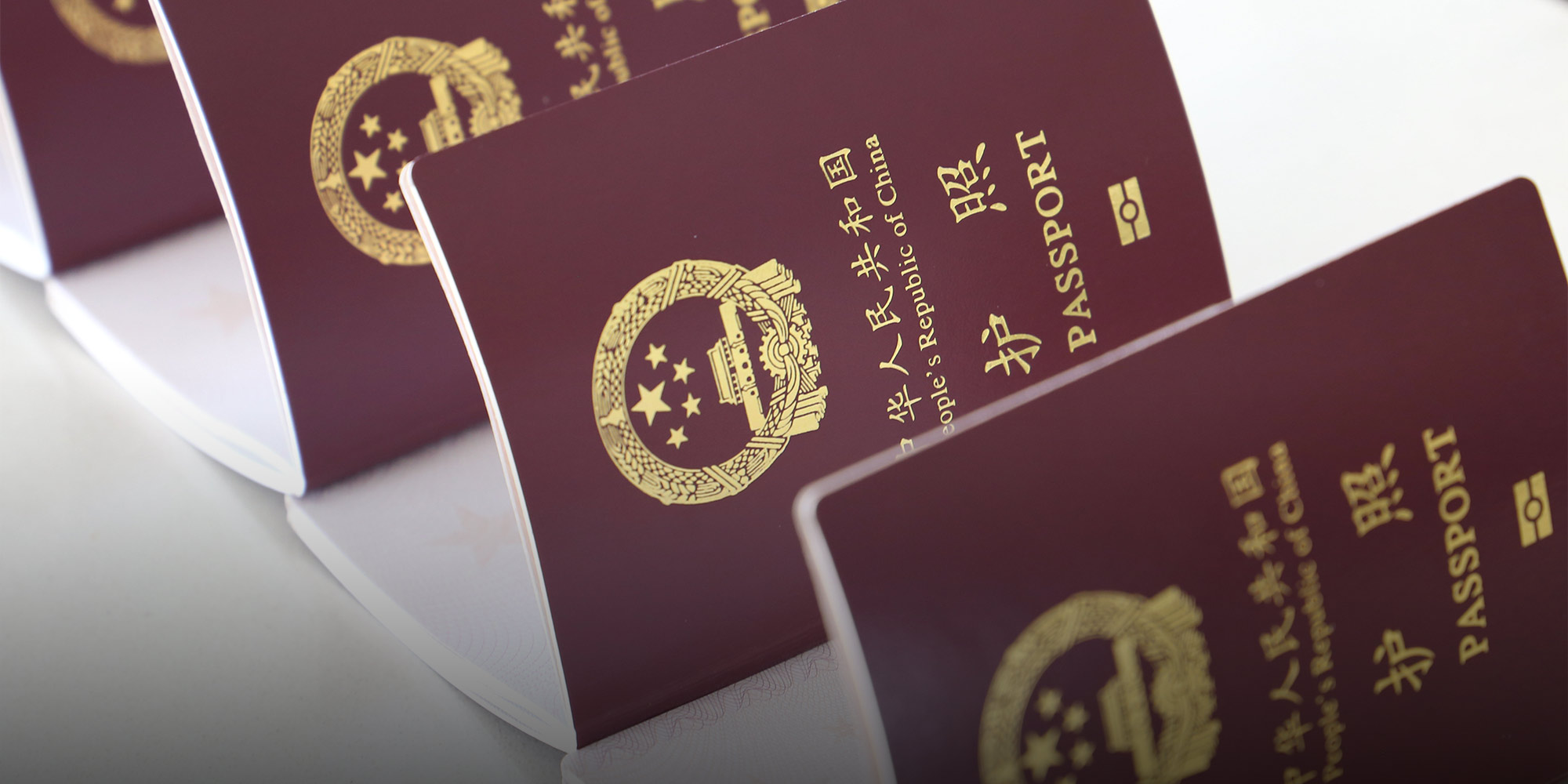 NEWS
China Restricts Citizens From 'Non-Essential' Foreign Travel
Authorities are also strictly controlling the approval and issuance of exit and entry travel documents.
China's top immigration authority announced on Thursday it will strictly restrict citizens from traveling abroad for "non-essential reasons," as the country expands its stringent virus-control measures under the "zero-COVID" policy.
The National Immigration Administration said the move was aimed at "implementing a strict and tight immigration policy" by limiting "non-essential exit activities" of Chinese citizens. The authority also said that it would strictly control the approval and issuance of entry and exit documents, such as passports.
Thursday's announcement came nine months after the immigration authority tightened the issuance and renewal of passports for "non-urgent and unnecessary" travel. Authorities then said that they would only approve travel document applications for "necessary reasons," such as working or studying abroad.
As a result, people planning to visit family abroad have had their requests rejected. This has led to a thriving market in fake documents, including falsified employment offers from abroad.
China has seen a dramatic drop in the number of its citizens traveling abroad since the country shut its borders in March 2020 as COVID-19 cases spread at home and abroad. Thousands of Chinese and foreign nationals working and living in China who left before the border closure have still been unable to enter the country.
In 2021, the National Immigration Administration registered only 74 million international entry and exit records in the Chinese mainland, which was nearly 79% less compared with the pre-pandemic level in 2019. In the first half of 2021, China issued only 335,000 passports — 2% of the total for the same period in 2019.
China is currently experiencing its most serious COVID-19 outbreak since the pandemic started two years ago, with major cities such as Beijing and Shanghai under strict restrictions. The measures to achieve "zero-COVID" have had implications for the country's people, as well as its economy and travel sector.
Editor: Bibek Bhandari.
(Header image: VCG)