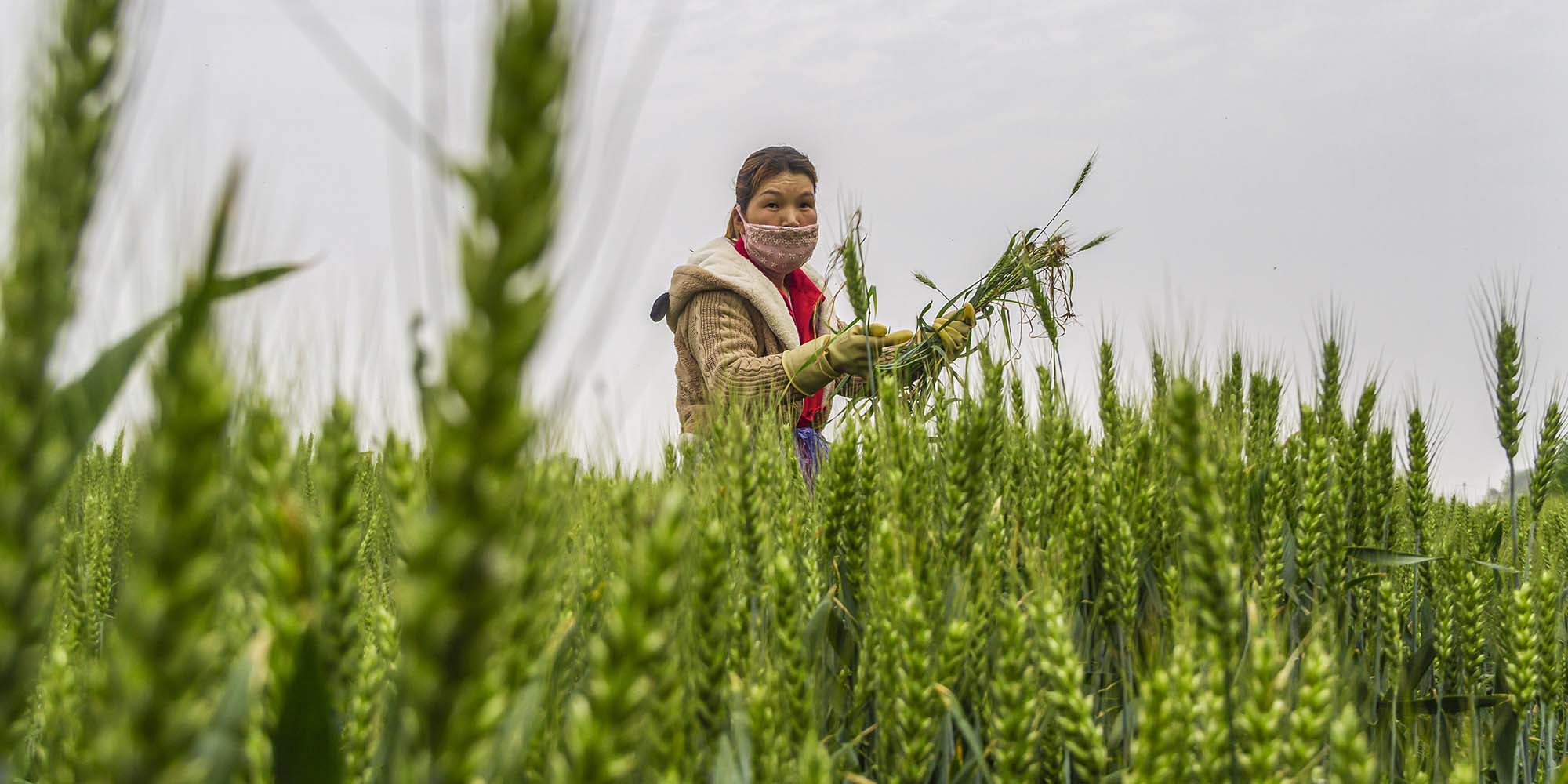 NEWS
Wheat Destroyed Before Harvest Prompts Food Crisis Discussion
Farmers were said to be selling unmatured wheat crops as silage for higher prices.
Farmers reaping unmatured wheat fields in China to feed livestock have raised concerns over food security in the populous nation, though experts and industry insiders said the amount of crops being turned into silage was too small to cause any crisis.
Videos showing unmatured wheat crops being cut down to use as animal feed went viral over the weekend, with one farmer saying their wheat yield was being sold at 1,500 yuan ($220) per mu (0.16 acres). Mature wheat is usually sold for an average of 1,000 to 1,300 yuan per mu.
It's unclear where the video was shot or the area of farmland involved. The footage surfaced just weeks before the wheat harvest period at the end of May or early June.
Industry insiders said that farmers could be selling their premature wheat as silage to make up for shortage in corn — it's used as a main source of cattle fodder due to its higher yields and nutritional value.
Xu Yuanlin, a manager at a cow farm in the northwestern Shaanxi province, told Sixth Tone that some farms hadn't stocked up on enough corn, as floods and rain dealt a blow to last year's fall harvest. Agricultural activities were particularly hit in the central Henan province — it produces about a quarter of the country's wheat — after devastating floods last July.
"We buy wheat as cattle feed for about 600 yuan per ton, while it is usually about 450 yuan a ton for corn," said the 57-year-old. "But new corn silage is not available until late September this year. We don't have any other choices other than wheat."
Still, the demand of using wheat as silage is negligible compared to total wheat production across the country, Xu said.
In 2021, China's wheat production covered an area of 354 million mu, up 0.8% year-on-year, reversing a decline for four consecutive years, official data showed.
A financial analyst wrote in a Wednesday report that the long-term weak wheat prices over previous years, coupled with the high cost of fertilizers, agricultural machinery, and other production costs this year, may have motivated some farmers to cut wheat early. The report noted it was short-term behavior on a limited scale and largely unlikely to disrupt the supply of grain.
Nevertheless, the online videos have caught the attention of authorities.
The Ministry of Agriculture and Rural Affairs has urged provincial authorities to investigate the destruction of wheat crops for construction projects or silage and punish violations, according to a Tuesday announcement. Provincial authorities in Henan have also said that no one "shall ruin wheat for any reason or use wheat for silage."
On microblogging platform Weibo, many online users lambasted farmers for putting profits before food security at a time when the war in Ukraine has prompted fears of a global food crisis. But some argued that it was important to ensure the livelihoods of farmers to feed the larger population.
"Food security can be ensured as long as farmers can make money by growing grain," Tang Renjian, minister of Agriculture and Rural Affairs, said at a February news conference. "We would improve the system to protect the income of farmers growing grains … and properly increase the minimum purchase price of wheat."
Editor: Bibek Bhandari.
(Header image: VCG)