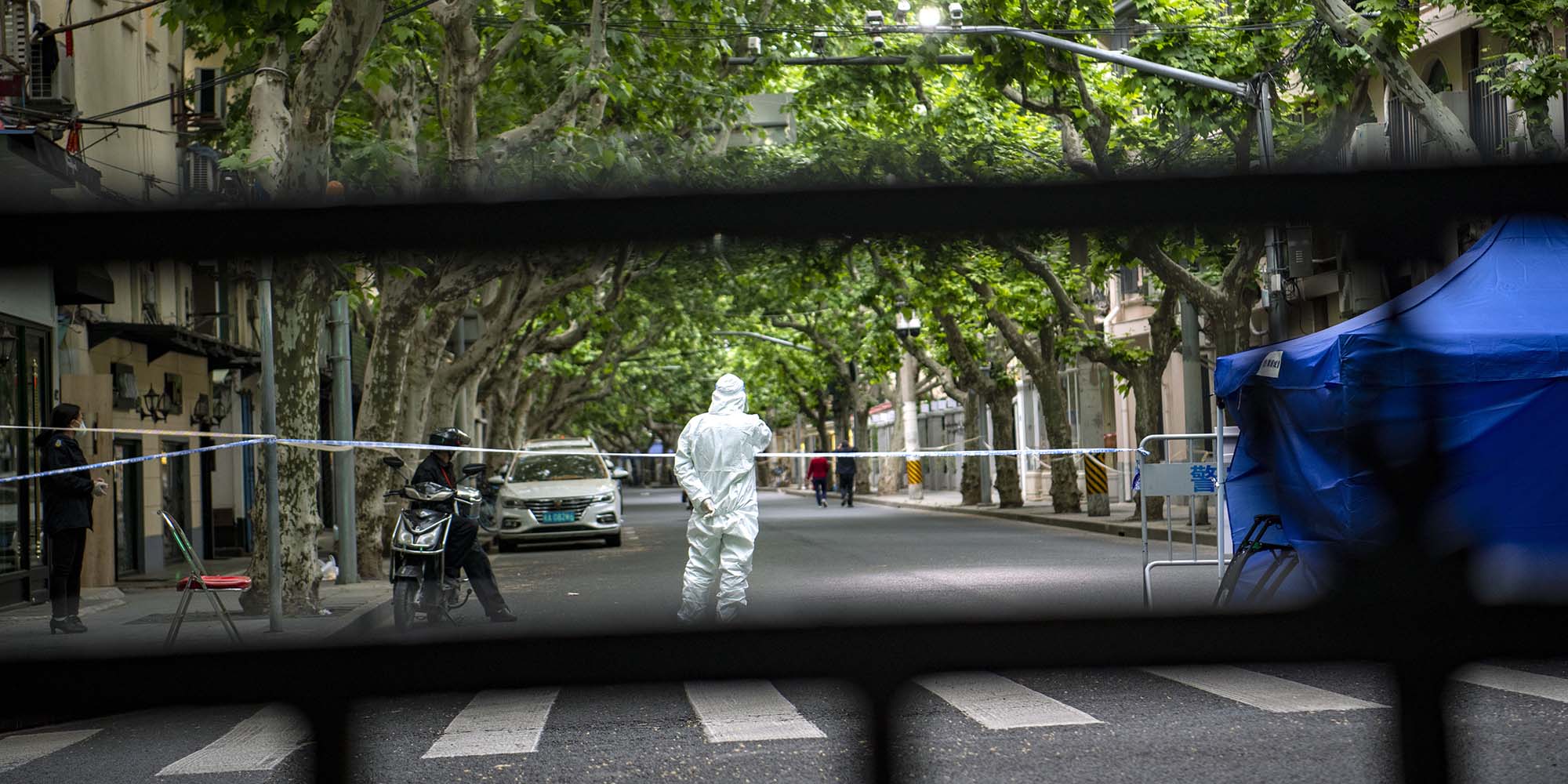 NEWS
National Omicron Outbreak Could Kill Over 1.5 Million in China: Study
A study published in Nature Medicine identified low vaccination among the elderly and limited access to antiviral drugs as key barriers to safe re-opening.
An unchecked wave of COVID-19 in China could kill 1.5 million over six months, as the spread of the highly transmissible Omicron variant overwhelms the healthcare system, a team of scientists in China and the United States concluded in a draft study released ahead of publication by the journal Nature Medicine.
The authors aimed to forecast the outcome of a move away from the country's strict zero-COVID policy, which relies on lockdowns and repeated rounds of citywide testing.
"Should an Omicron variant epidemic be allowed to spread uncontrolled in mainland China, we project 1.10 deaths per 1,000 inhabitants over a six-month period," the authors wrote, adding that most deaths would occur among unvaccinated seniors. Demand for intensive care beds could peak at more than 15 times current capacity.
In the United States, COVID-19 killed 0.57 people per 1,000 between Dec. 15 and April 15; since the start of the pandemic it has killed almost 1 million people, or 3.33 people per 1,000.
The study used a simulation based on data from Shanghai and places which have endured major Omicron waves, including Hong Kong.
It identified low vaccination rates among people over 60 as one of the biggest contributors to the danger of an Omicron wave. Although more than 88% of China's population had been fully vaccinated as of mid-April, only half of people in their 80s and above were fully vaccinated, according to data from the national health commission.
China's vaccination strategy initially prioritized "key groups" most likely to get or spread the virus, such as warehouse workers and people involved in cross-border trade, rather than the most vulnerable.
The study modeled several "mitigation strategies", including vaccination campaigns, antiviral drugs, and "non-pharmaceutical interventions," such as social distancing. No measure taken alone lowered the predicted death rate to levels comparable to flu, but the authors found "When both vaccine uptake in the elderly is substantially increased (97%) and 50% or more of symptomatic infections are treated with antiviral therapies, the peak occupancy of ICUs may not exceed the national capacity and the death toll may be comparable to that of seasonal influenza."
Beijing has ratcheted up restrictions amid a local outbreak, while most of Shanghai's 25 million residents have entered their sixth week of lockdown as daily cases dropped to a low of less than 1,500 on Wednesday.
In an article published in the medical journal Lancet last Friday, a medical advisory team including Zhang Wenhong said the zero-COVID policy will buy time for the country to build an immunological barrier, as some 49 million elderly people aged 60 and above have not been vaccinated.
In a Tuesday media briefing, Tedros Adhanom Ghebreyesus, head of the World Health Organization, said the country's COVID-19 strategy is not sustainable given what's known of the disease, while other officials from the organization suggested the issue of human rights should also be taken into consideration for the policy.
While stressing the importance of filling the vaccination gap among the elderly, the Nature Medicine study also suggested the need to tailor interventions to different regions given the diverse and complex immunological landscape across the nation. Developing more efficacious vaccines and strengthening critical care capacity should also be key priorities, the study said.
Editor: David Cohen.
(Header image: A volunteer stands on a blocked street in Shanghai, May 10, 2022. VCG)