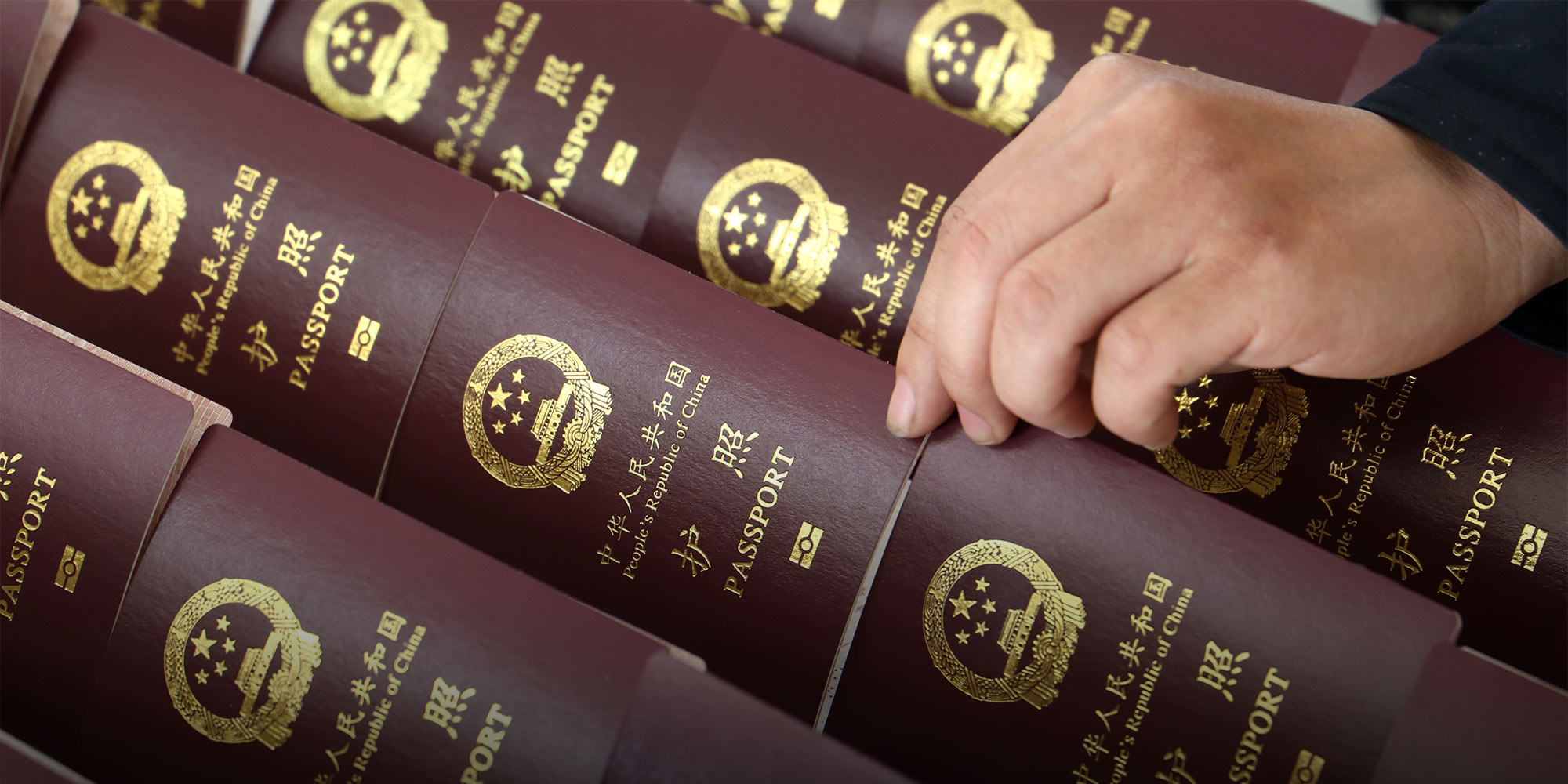 NEWS
Applying for a Chinese Passport? You May Need a Fake Job Offer
China has stopped issuing passports for "non-essential reasons" as part of its "COVID-zero" policy. The result: a thriving market for fake foreign documents.
Like many people in China, Christina is desperate to visit her family members living overseas. There's just one problem: the government refuses to issue her a new passport.
China stopped approving passport applications for "non-essential reasons" in 2021 as part of the country's virus-control campaign. Citizens are now only granted a passport if they have an urgent need to travel abroad, such as an offer from a foreign university or employer.
The policy — which is designed to prevent imported COVID-19 infections by restricting international travel — has led to a dramatic drop in new approvals. In the first half of 2021, China only issued 335,000 passports — 2% of the total for the same period in 2019.
Christina is among the many Chinese citizens affected by the new restrictions. The 30-something lives in Shanghai with her husband, an American national. She hasn't seen her parents-in-law, who are in their 70s, for three years due to China's strict border controls.
She has been trying to renew her passport since 2021, but her repeated calls to the immigration authorities have gone nowhere. Every time, the officials tell her that her situation is "not urgent," she says. With only two months until her current passport expires, she's becoming increasingly anxious.
"I asked them what is considered urgent," said Christina, who spoke with Sixth Tone using a pseudonym to protect her privacy. "They told me it would only be if I could provide documents proving that my in-laws are severely ill."
Christina is far from alone. A travel agent, surnamed Zhou, told Sixth Tone he receives around 30 enquiries every month from people asking for help getting passports issued or renewed.
Most clients are Chinese citizens who want to visit family abroad, says Zhou, who gave only his surname due to the sensitivity of the issue. Many are parents who haven't seen their children for years, as they have been studying overseas, he added. There are over 700,000 Chinese students studying abroad, according to official data released in late 2020.
For many applicants, there's only one way to get around the restrictions: fake it. On Chinese social media, users are swapping tips on how to secure a passport by hiring agents to forge job offers or overseas school applications.
Li, a 37-year-old from the eastern Fujian province, is one of them. After her initial passport application was rejected, she hired an agent to provide a fake offer from a foreign kindergarten. She then told the authorities she needed to accompany her child to study abroad.
The officials were strict, Li said, asking her to provide an invoice from the kindergarten, a student certificate, and a bank statement, among other documents. But after five visits to the immigration bureau, she finally succeeded in renewing her passport. She plans to emigrate to Canada in the near future.
Lydia Lin, a 36-year-old from Beijing, managed to renew her passport on Sunday after telling officials she plans to attend a Chartered Financial Analyst exam overseas. After verifying that she has a finance degree, the authorities granted her application.
"I think this policy is quite unreasonable," said Lin, who also plans to use her passport to emigrate. "It is a citizen's right to travel across borders."
Christina doesn't have a finance degree or a child, but she has also been researching ways to circumvent the rules. She's considering a variety of options, from getting a foreign medical document saying that an in-law is severely ill, to buying a fake job offer from an agent.
The restrictions aren't just affecting her, Christina added. Her husband is afraid to leave China without her, as he's worried about the unpredictable travel situation. A positive COVID-19 test or a slew of canceled flights could leave him stuck outside the country — and the couple separated — for months.
"The policy has brought so much uncertainty into my life," said Christina. "We're having a baby later this year. If I can't manage to get a passport, I don't know when my child will be able to see their grandparents."
Editor: Dominic Morgan.
(Header image: VCG)