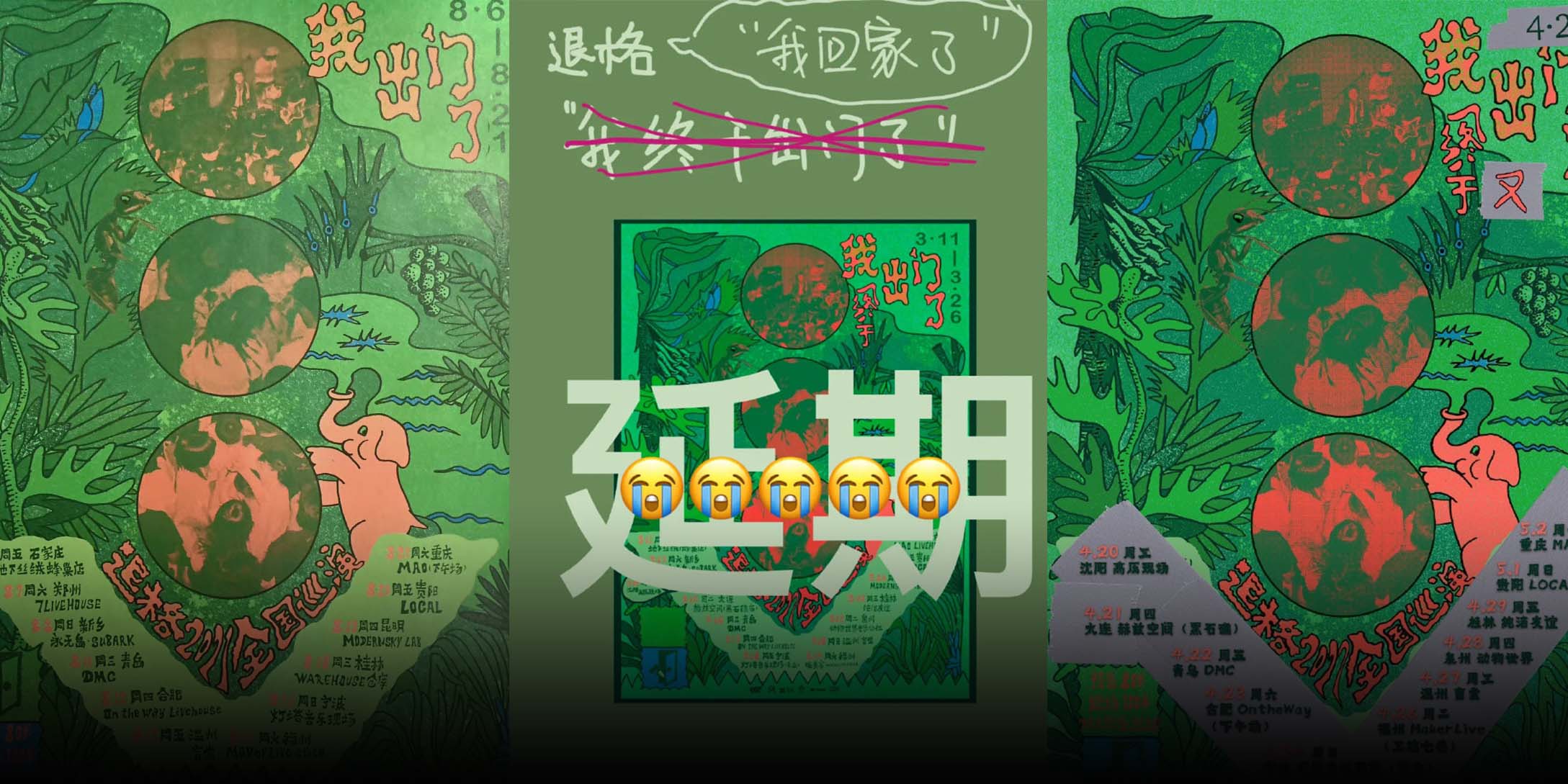 NEWS
Chinese Band Uses Lockdown Metaphors as Tour Titles
Backspace postpones domestic concerts amid the coronavirus outbreak with a fitting name for their rearranged tour: "Let's Try Again."
A Chinese indie band is using their tour names as metaphors to describe the country's COVID-19 lockdowns, highlighting measures that limit the mobility of millions.
From last year's "Now I Am Outside" tour to this year's "I Can Finally Go Outside," Beijing-based Backspace has used titles to reflect the times of cities being entirely shut down at short notice. With more and more cities in lockdown and most entertainment venues shut, the band said Thursday it would postpone this year's tour until November.
The four-member band also renamed their multi-city tour to "Let's Try Again."
Though playful, the titles for Backspace's shows indicate the growing frustration in the country's entertainment scene that has been hit hard by the lockdowns. The country's vibrant music scene and many venues have fallen silent in recent months as cities scramble to contain new waves of COVID-19 outbreaks.
Shanghai and Beijing are currently under strict restrictions as coronavirus infections disrupt daily life. Members of Backspace told fans they were unable to leave the capital since late April and had to postpone the tour.
"The world is impermanent, and the future is long," said the band when replying to one comment.
Backspace declined Sixth Tone's interview request, citing "considerations of other matters."
China's live music industry has been hit hard since the pandemic started two years ago.
In 2020, China saw fewer than 1,000 live music performances, compared to over 30,000 in 2019, according to consulting firm iResearch. The shows largely returned to the pre-pandemic levels last year when the country managed to keep the virus at bay, though recent outbreaks have once again slammed the brakes on the industry.
Meanwhile, more artists and music companies have turned to digital mediums to stream their performances. Last month, Chinese musician Cui Jian's virtual concert drew nearly 45 million views.
Editor: Bibek Bhandari.
(Header image: Posters from Backspace's "Now I Am Outside" and "I Can Finally Go Outside" tours. From @退格-Backspace on Weibo)