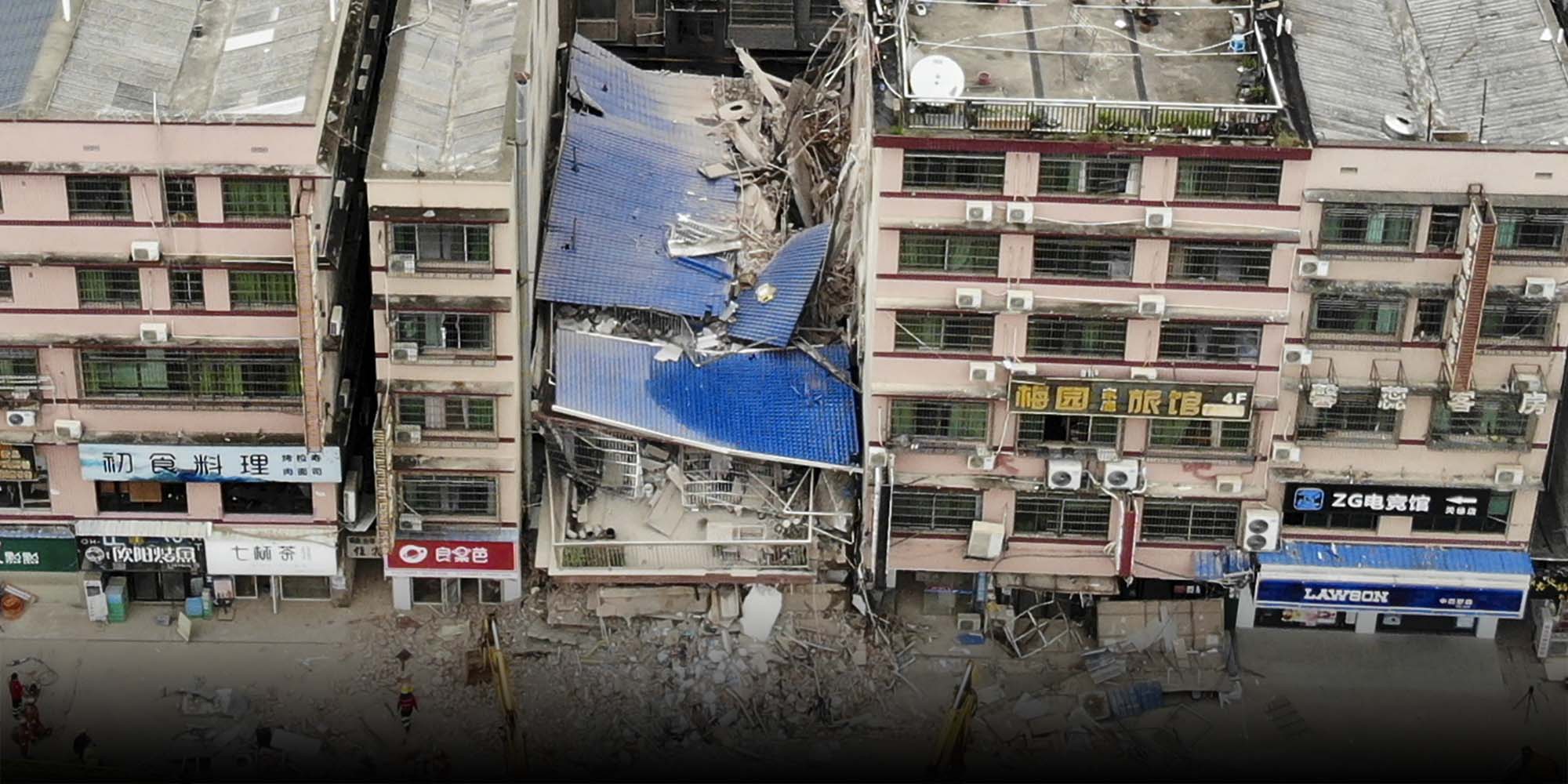 NEWS
Dozens Missing in Changsha Building Collapse
It could be China's worst building collapse since March 2020. Eight people have been rescued so far.
Eight people have been rescued from a collapsed building in Hunan province, while dozens are still missing, China's state broadcasterreportedtoday.
The eight-story building collapsed on Friday in the provincial capital, Changsha. During an initial search, 23 people were identified as trapped inside the building and another 39 are missing.
Changsha police announced Sunday that nine people had been detained over the collapse. Among them, the owner of the building and the people in charge of construction were suspected of "major responsibility for an accident," while five people from an inspection company were charged with providing a false safety report for the building.
At a news conference on Saturday, officials said the building contained restaurants, cafes, guesthouses, and private homes, and that tenants had made some structural changes. Investigations are ongoing to determine the reason for the collapse.
The Ministry of Housing and Urban-Rural Development urged local governments on Sunday to investigate building safety, especially in buildings built by private owners.
Changsha city fire and rescue authorities said the rescue was "very difficult." The adjacent buildings on both sides of the collapsed building have been severely damaged and could collapse at any time. The collapsed building has a complex internal environment, leaving little space for rescuers to maneuver. The department said that it is not able to use large machines without risking injury to buried survivors.
Last July, 17 people died after a hotel collapsed in the eastern city of Suzhou caused by an unauthorized change in the building's structure. In March 2020, 29 people died and 42 were injured in the collapse of a hotel being used as a COVID-19 quarantine facility in Quanzhou, a city in the eastern province of Fujian. An investigation found that illegal construction and modifications led to the collapse of the Quanzhou hotel.
Editor: David Cohen.
(Header image: An aerial view of the collapsed building in Changsha, Hunan province, April 29, 2022. CNS/VCG)