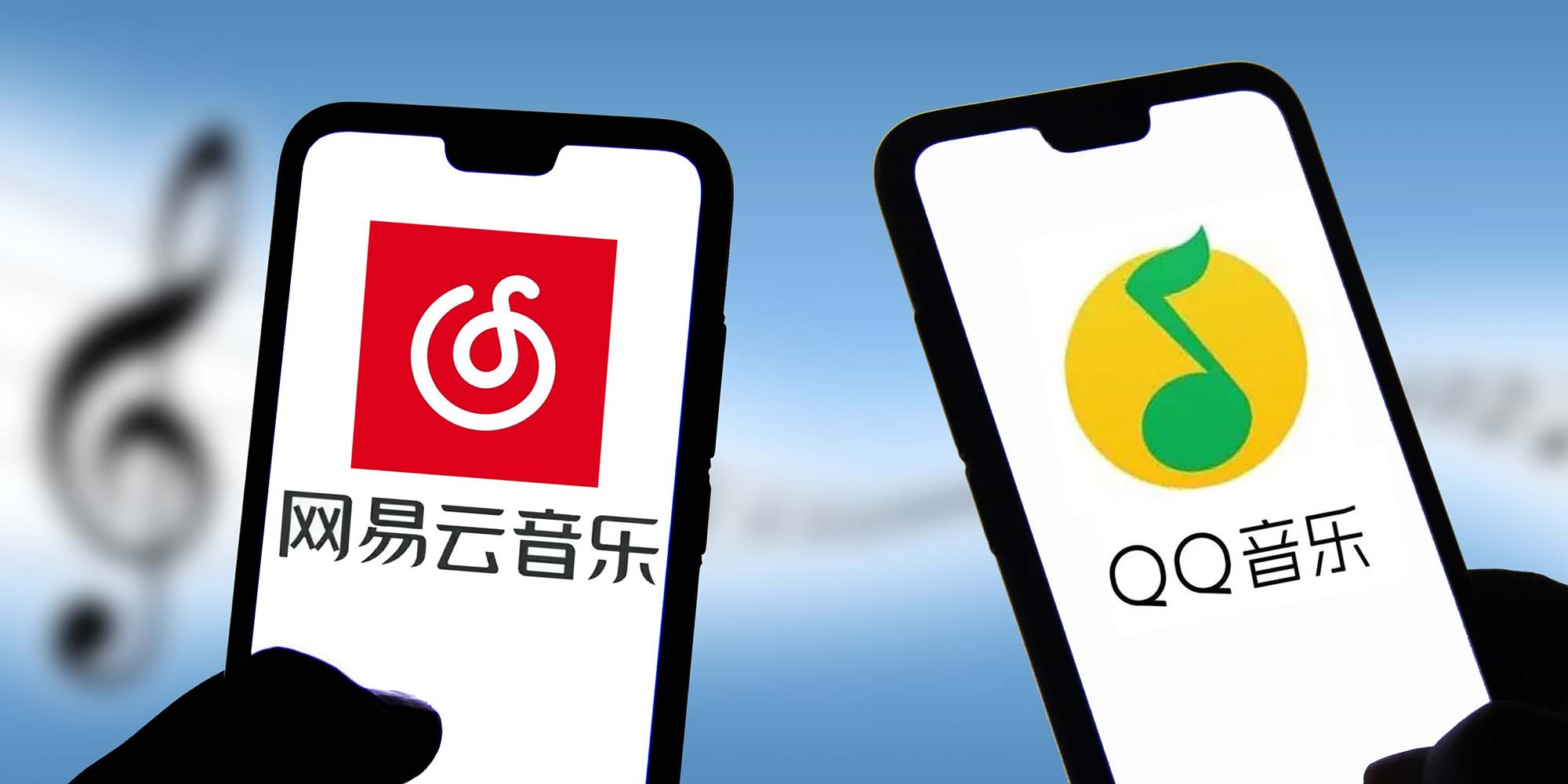 NEWS
China's Music Platforms Are Streaming Fake Tracks
NetEast and Tencent music are suing each other over copycat performers singing hit songs under almost-famous names.
Let's put on some music. Maybe you'd like "Shake it Off," by Tyler Swift? Or perhaps you prefer the classics — say, Bo Dylan's "Like a Roaring Stone"? If you're a Chinese music fan, you may find yourself digging through copycat tracks with titles like these on a regular basis.
China's biggest music streaming companies are accusing each other of plagiarism, each saying the other uses off-brand copies of popular artists signed to the other, with easily confused names and sometimes identical song titles.
Cloud Village, a music streaming platform owned by internet conglomerate NetEase, said in a statement issued Wednesday that it had filed a lawsuit against Tencent Music Entertainment, accusing it of copyright violation and unfair competition. Tencent Music hasn't officially replied, but a senior executive wrote on WeChat that the company has filed a similar lawsuit against NetEase.
"While unfair competition happens from time to time in business, there are few sectors that have been as devastated as the domestic online music industry," NetEase wrote.
Tencent and NetEase are the two largest music streamers in China, representing over 93% of the market share in 2020. But Cloud Village only accounted for 21%, far behind Tencent Music's 73%, according to Cloud Village's 2021 IPO prospectus. Tencent operates three music platforms: QQ Music, Kugou Music, and Kuwo Music.

Starting in 2020, NetEase claims, Tencent's platforms have promoted songs mimicking NetEase's biggest hits. The company wrote that it has identified more than 5,000 such unauthorized covers, as well as pirated copies of original tracks.
"To make it worse, some subsidiaries of Tencent Music have purposefully and systematically participated in the 'music laundering' industry, as all three of its platforms pirate original songs directly and churn out counterfeit versions with the same titles within a short amount of time," Cloud Village said.
The copycats can be very easy to mistake for the originals. Suppose you want to hear "I Want to Hold You in a Mediocre Life" (Duo Xiang Zai Pingyong De Shenghuo Yongbao Ni), a hit by "Lao Fan from Next Door" (Gebi Lao Fan) which is exclusive to NetEase. Search for it on Tencent-owned platform Kuwo, and you'll find a video of a live performance by Lao Fao, and then audio of a song with the same name by "Lao Pan From Next Door" (Gebi Lao Pan). In China's ideographic script, the character for Pan is distinguished from Fan only by the addition of a mark at the bottom. Lao Pan's cover changes a few of the lyrics and keeps the melody of Lao Fan's version. Kuwo has originals of several other songs by Lao Fan.
Online platforms have come under fire on antitrust grounds in recent years for using exclusivity deals as weapons against competitors. Antitrust regulators banned music platforms from signing new exclusivity deals in January.
Tencent Music hasn't issued a formal response to NetEase's charges, but branding and public relations director Chen Mo accused NetEase of the same practices in a personal WeChat post, writing that his company has filed a similar lawsuit against the smaller rival. "We don't want to join the public spat, and are focusing on doing the right things that foster the development of the industry," he wrote.
Chen pointed to the hit "Road in Bloom" (Yi Lu Sheng Hua), by Wen Yixin. It's exclusive to Tencent — but if you search for it on Cloud Village, you'll find a song by the same title by "Yixin" (using a different character for Yi, and an identical one for Xin).
It's not clear how actively the platforms encourage copycat and pirate songs. Both companies allow musicians to upload songs to their platforms on their own, and are responsible for deleting pirate content. NetEase alleges that Tencent's platforms promoted copycat songs, and that they attempted to evade copyright claims by removing the songs from search results only in some cities when NetEase complained.
Cloud Village also complained of copyright infringement of innovative features of its product, such as several interface designs and patented music networking functions.
The two Chinese digital music heavyweights have been in a cutthroat race for users and popular musicians over the past years. In February 2021, Cloud Village slammed Tencent Music for "paying tribute" to its app's song recommendation and networking features, which the latter claimed it has already acquired patents, while, in 2014, Tencent sued NetEase for allegedly infringing on the streaming rights of its licensed music resources.
The dispute sparked heated discussions on China's microblogging platform Weibo. Netizens expressed discontent over a lack of supervision on counterfeit songs on both companies' music streaming products.

"I am on board about bringing this topic under the spotlight," Zhang Shuaikang, a nine-year user of Cloud Village's music app, told Sixth Tone. "But both of them aren't trying very hard to stop pirate music."
Editor: David Cohen.
(Header image: People Visual)