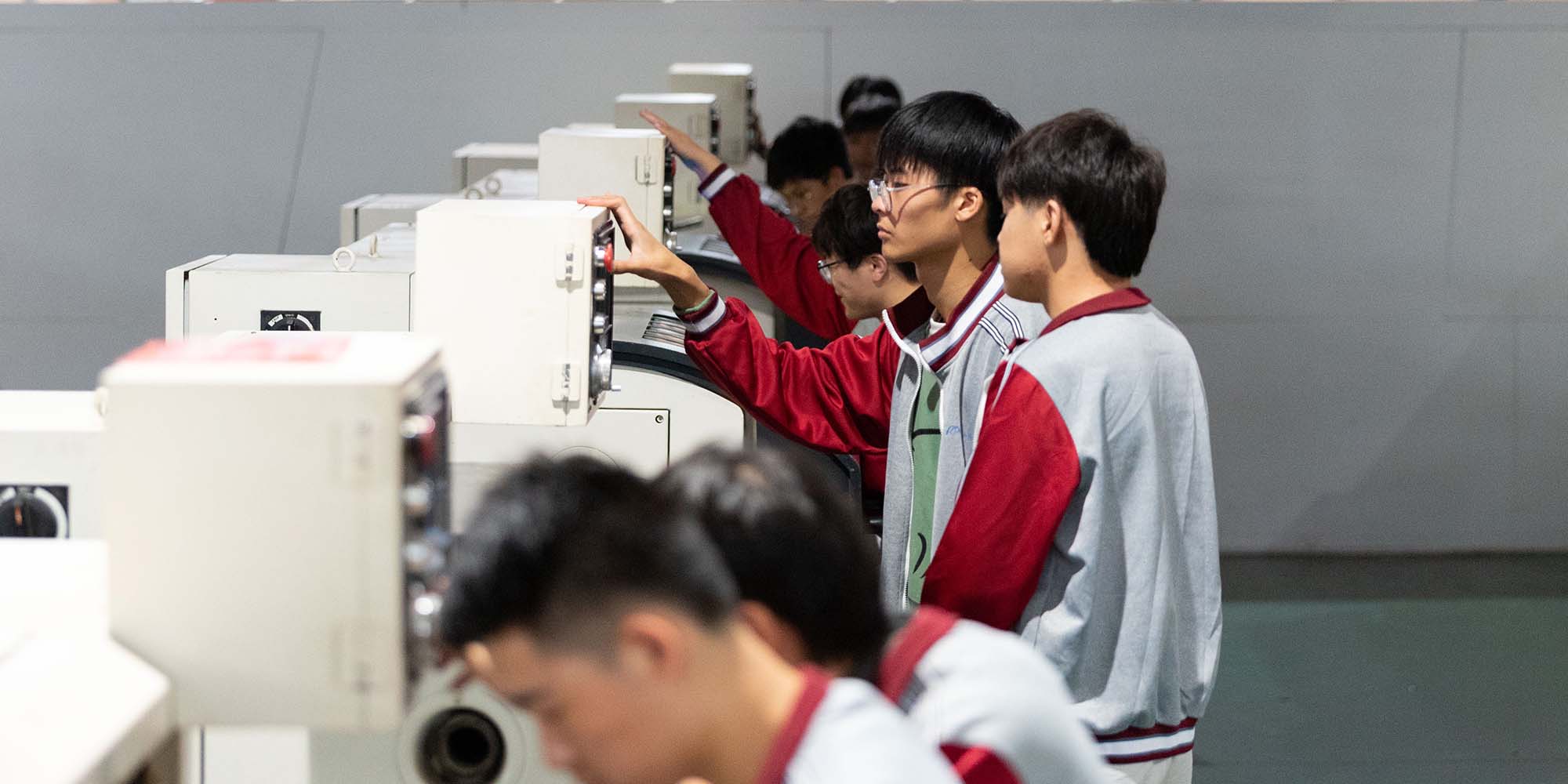 NEWS
China Raises Status of Vocational Education
The revision is the first major reform in 25 years since the vocational education law was enacted in 1996.
China is scrapping the distinction between high schools and secondary vocational institutions, as well as offering occupational courses at the former, in a bid to improve the social perception toward vocational education under a newly revised law that goes into effect May 1.
High schools should now add vocational courses to provide "enlightenment and experience" as well as offer career guidance involving those courses, according to the revised law. Previously, middle school students could either enroll for traditional high school courses or secondary vocational education depending on their exam scores, with students opting for the latter being restricted from going to university.
The revised vocational education law was adopted during the meeting of the Standing Committee of the 13th National People's Congress on April 20. This is the first major reform in 25 years since the law was enacted in 1996.
Vocational education has long been seen as inferior to traditional degrees, with many associating the former with academically weaker students. Those who flunk in the grueling high school entrance examination, or zhongkao, are usually enrolled at vocational schools.
"I'm the only one pursuing a vocational school degree in my extended family," said Yang Miao, who is from the central Henan province and studying nursing. "Most of my cousins are in universities or have studied further in graduate schools. It's shameful for me."
Apart from low social recognition, many graduates from tertiary vocational schools — equivalent to traditional college — also receive relatively lower pay compared with high school graduates who later finish university. In 2019, those with undergraduate degrees made an average monthly salary of 5,440 yuan (around $830), while those from tertiary vocational schools received 4,295 yuan per month.
Chu Zhaohui, a researcher at the state-run National Institute for Education Sciences, told Sixth Tone that those graduating from vocational schools will continue to face poor employment prospects. Though they have relatively higher employment rates, job stability remains a concern for many.
"It will take time for people to stop stereotyping vocational education," he said. "For decades, many Chinese have believed education is to train literati and boost talents that can govern society. But education should also equip people with the abilities for labor. We need to change people's mindsets, but it won't be easy."
Contributions: Zhu Jingyi; editor: Bibek Bhandari.
(Header image: Students from a vocational school at a training center in Feidong County, Anhui province, Oct. 14, 2021. VCG)