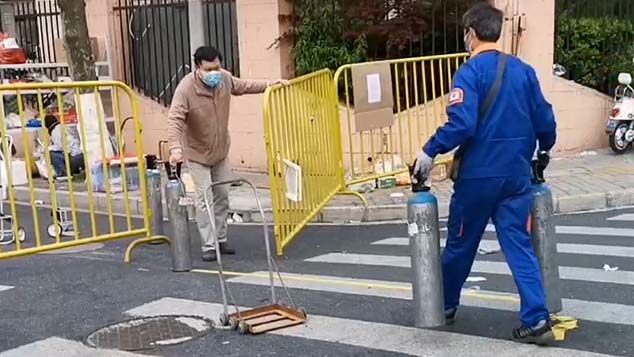 MULTIMEDIA
Delivering Vital Oxygen Cylinders Door to Door in Shanghai
Thousands of people requiring supplemental oxygen at home in Shanghai purchase them from private companies.
But many family members scrambled to secure oxygen cylinders for those requiring them after a major supplier suspended production earlier this month. Production was disrupted at Shanghai Shenwei Medical Gas Company after employees tested positive for COVID-19.
Since the company resumed operations on April 13, delivery workers are now racing to provide this vital lifeline to many on time.
Reporters: Li Zhimi; animation: Fu Xiaofan; editors: Lü Xiao and Bibek Bhandari.