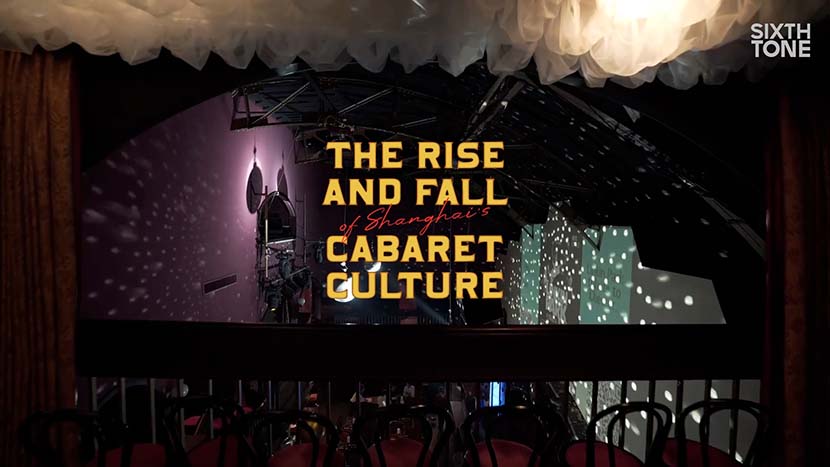 MULTIMEDIA
The Rise and Fall of Shanghai's Cabaret Culture
In the 1920s and '30s, Shanghai was known as a city of sin: a "Paris of the East" famous for its rich nightlife.
The city had hundreds of cabaret clubs, where gang leaders clinked glasses with high-level politicians. From here, cabaret culture spread across China and beyond.
Today, Shanghai's cabaret scene is remembered as a colonial import, but the story is more complicated than that. The art form was also embraced by China's "May Fourth Generation" — a revolutionary youth movement for whom nationalism and sexual liberation went hand in hand.
Over time, cabaret became a part of Shanghai's local identity, and the city's scene gained global recognition. "Rose, Rose, I Love You" — one of the best-known cabaret songs of the era, by Shanghai pop star Yao Lee — even made it onto the U.S.'s Billboard music charts in 1951, when it was re-recorded by the American singer Frankie Laine.
This is the first edition of Undertone China, a new video series exploring untold histories of how cultural imports have shaped modern China — and continue to influence the nation today.
Reporter: Fu Beimeng; animation: Fu Xiaofan and Fu Beimeng; camera: Fu Beimeng, Lü Xiao and Chen Si; editors: Fu Beimeng and Dominic Morgan.