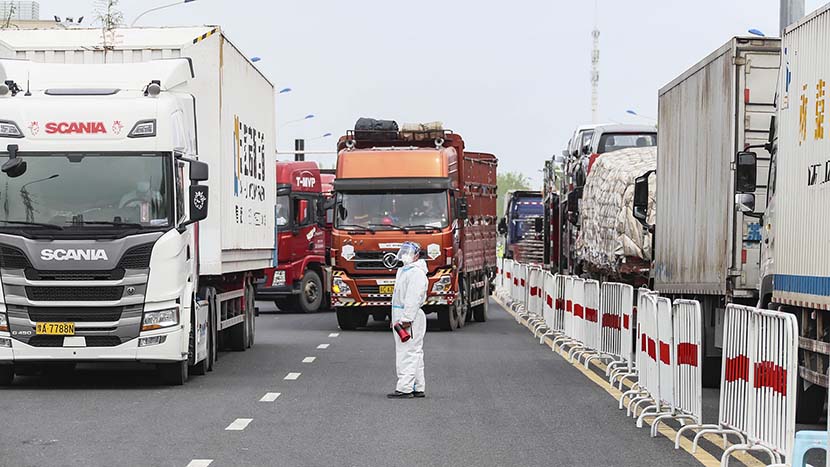 MULTIMEDIA
Unable to Leave Shanghai, Truckers Take Refuge in Their Trucks
SHANGHAI — When truck drivers drove to Shanghai in late March, little did they know that many of them would be unable to return to their home provinces for weeks.
Since the COVID-19 lockdown started March 28, truckers from neighboring Jiangsu and Zhejiang provinces said they have faced several difficulties. Some are struggling with limited consignments from the city, while others find it difficult in obtaining permits to leave Shanghai.
Those stuck in Shanghai have turned their trucks into makeshift homes. But they're running out of food, and their truck batteries are either dying or dead.
As Shanghai enters its third week of lockdown, the truck drivers and their vehicles have become immobile — just like the city itself. Sixth Tone's sister publication, The Paper, spoke with two truck drivers about their journey so far.
Reporters: Long Yunjie and Ma Xiaotong; editors: Lü Xiao and Bibek Bhandari.