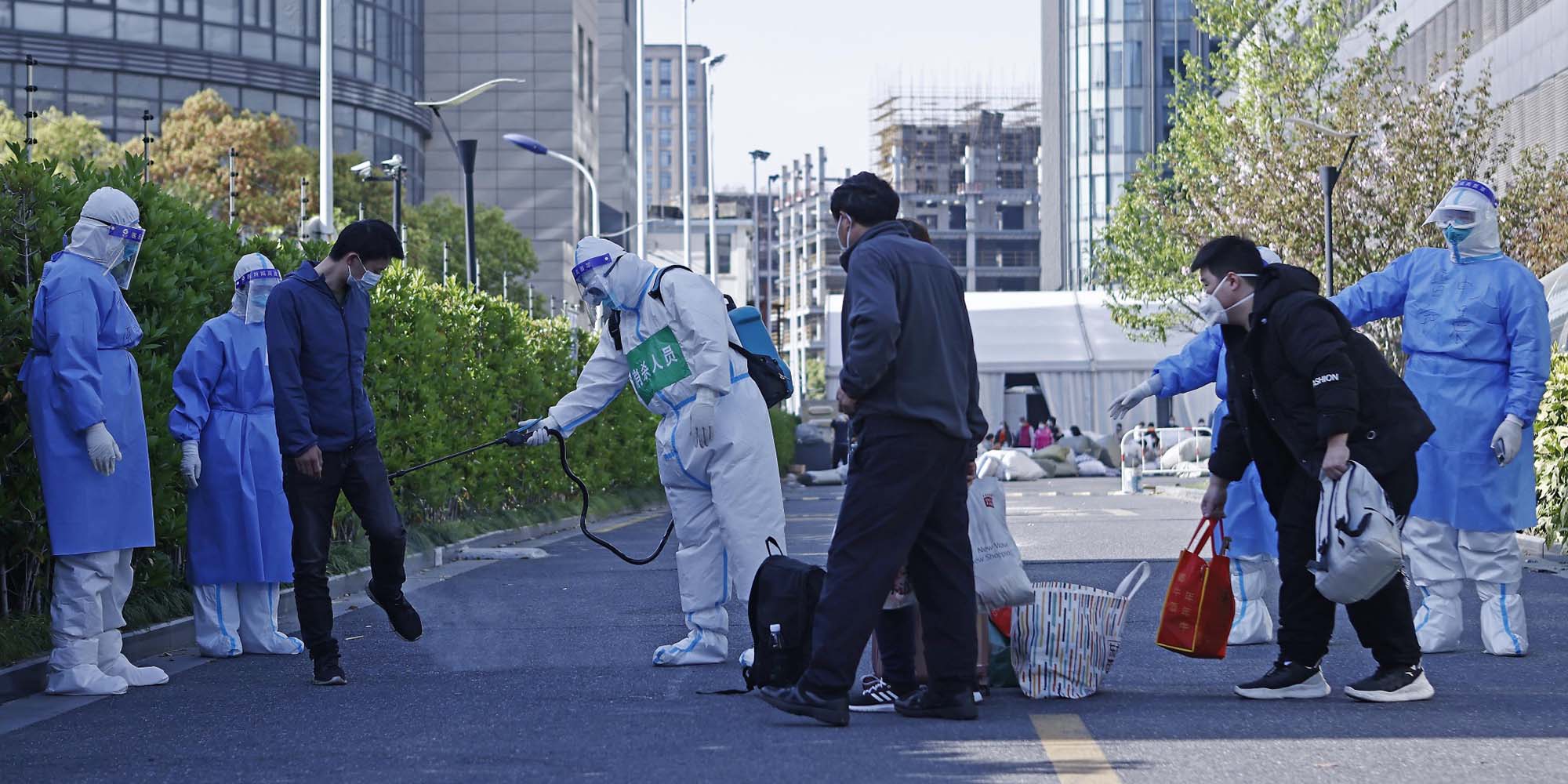 NEWS
Some of Shanghai's COVID Patients Are Recovered But Restless
Residents have complained of multiple problems ranging from accessing transport to being allowed into their apartments once discharged.
Shanghai residents recovered from COVID-19 said being discharged from "shelter hospitals" isn't necessarily an end to their ordeal. Many complained of difficulties ranging from post-recovery quarantine to being accepted by their residential communities despite authorities prohibiting such activities. 
A resident surnamed Guo from the Pudong New Area told Sixth Tone that she waited for about four days to be transferred from a centralized quarantine facility in Chongming District to her home on Wednesday. Earlier that day, her neighborhood committee said she wasn't registered on their list of returnees but later approved entry without giving a reason.
"Medical staff told us we had met the criteria for being discharged, but had to wait for further notice, again and again … I grew anxious about testing positive again after hearing of a similar case," Guo said. "Getting infected is actually nothing serious. But the chaos makes me feel exhausted."
Shanghai has converted multiple public venues to shelter hospitals — or fangcang — to house COVID-19 patients with mild or no symptoms. More than 20,000 recovered patients were released from six shelter hospitals managed by the city government over the past two days, authorities said Thursday.
The city continued to see a record daily surge in infections Wednesday, logging over 27,000 cases for that day.
Local officials said they were discharging recovered COVID-19 patients in batches for a follow-up self-quarantine at home. But like Guo, people have described the dismay over getting into their apartment complexes and even buying groceries.
A social media user shared that she walked 7 kilometers in the rain on Wednesday from a transfer station — where discharged patients are first sent from the shelter hospital — to her apartment. She added the bus that was scheduled to pick her up didn't arrive.
For Guo, she said she was worried about securing food supplies after getting back home, as the city remains in a strict lockdown for a second week. She managed to buy mostly frozen food that could be stored for a long time.
According to China's latest rules, those infected are allowed to be discharged from quarantine facilities or hospitals after they test negative for the virus in two consecutive nucleic acid tests at least 24 hours apart. They are then required to undergo a seven-day self-monitoring period at home.
Guo had already tested negative for COVID-19 twice, two days apart, a week after being admitted on April 1. However, she had to spend longer at the quarantine facility due to untimely transfers.
"The average length of stay in a fangcang is being gradually cut to about one week," a local health official said during a separate press conference Wednesday. "An increasing number of people have left fangcang in recent days, requiring the hospitals to coordinate with local communities, and district governments to arrange transfers."
Despite officials pledging a smooth transfer for recovered patients, that hasn't been the case for some.
Gong Xing was infected while on a business trip to Shanghai in March and admitted to a shelter hospital late last month. He told Sixth Tone that he was discharged from the facility Wednesday only to find that he had nowhere to stay.
"The lease term for the place I rented had expired," said the 28-year-old, using a pseudonym for privacy concerns. "Most hotels told me they were either closed to the public or requisitioned by the government. I finally checked into a hotel after searching for six hours. Otherwise, I would have been ready to sleep in a tent for days."
Editor: Bibek Bhandari.
(Header image: A medical worker sterilizes luggage and other items of recovered patients at a "shelter hospital" in Shanghai, April 9, 2022. IC)