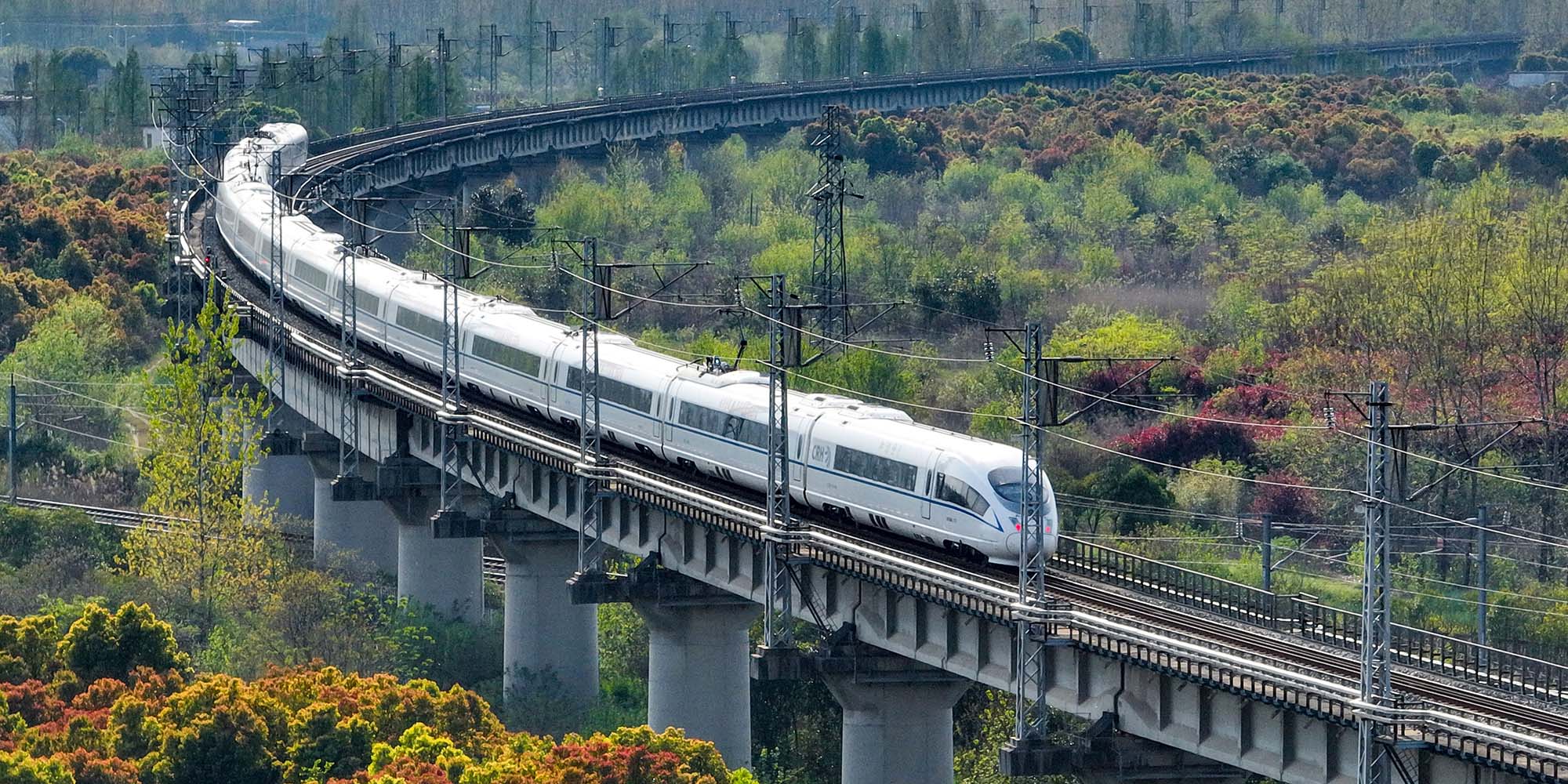 NEWS
China Railway Cuts Daily Schedules by 70% Amid COVID-19 Surge
The window for advanced ticket bookings has now been changed from 15 days to just five days.
China's railway operator has slashed its daily schedules by over 70% to prevent possible transmission of the coronavirus as several cities scramble to contain outbreaks, state-run Xinhua News Agency reported Tuesday.
China Railway said it has suspended or greatly reduced the number of trains departing from areas currently experiencing COVID-19 outbreaks, according to the report. Currently, there are only 3,000 daily train journeys nationwide.
The Beijing-Shanghai line — the busiest high-speed railway service in China — had only one train to and from both the cities Tuesday, compared with more than 30 journeys per day in early March. Shanghai is currently locked down amidst its worst COVID-19 outbreak and has reported another daily record of more than 26,000 cases for Tuesday.
Railway authorities have also adjusted its advanced ticket bookings from 15 days to five days, according to Xinhua. Train trips also saw a significant drop of over 80% during the three-day Qingming Festival holiday early this month.
Meanwhile, China's railways have been transporting thousands of health care workers to multiple cities affected by the virus surge. The trains have carried over 8,000 health care workers to Shanghai and elsewhere since March and ferried more than 30,000 tons of medical supplies to combat the outbreak.
Mi Feng, the spokesman for the National Health Commission, said Tuesday that more than 40,000 medical workers from 16 provinces had arrived in Shanghai through various means to assist in conducting nucleic acid tests and treating COVID-19 patients.
China reported more than 320,000 domestic infections, affecting 30 provinces, autonomous regions, and municipalities between March 1 and April 11, according to the country's top health authority. Officials said there were signs that infections were decreasing in the hard-hit Jilin province in the northeast, though Shanghai is still likely to see a high number of coronavirus cases for the next few days.
Editor: Bibek Bhandari.

(Header image: VCG)