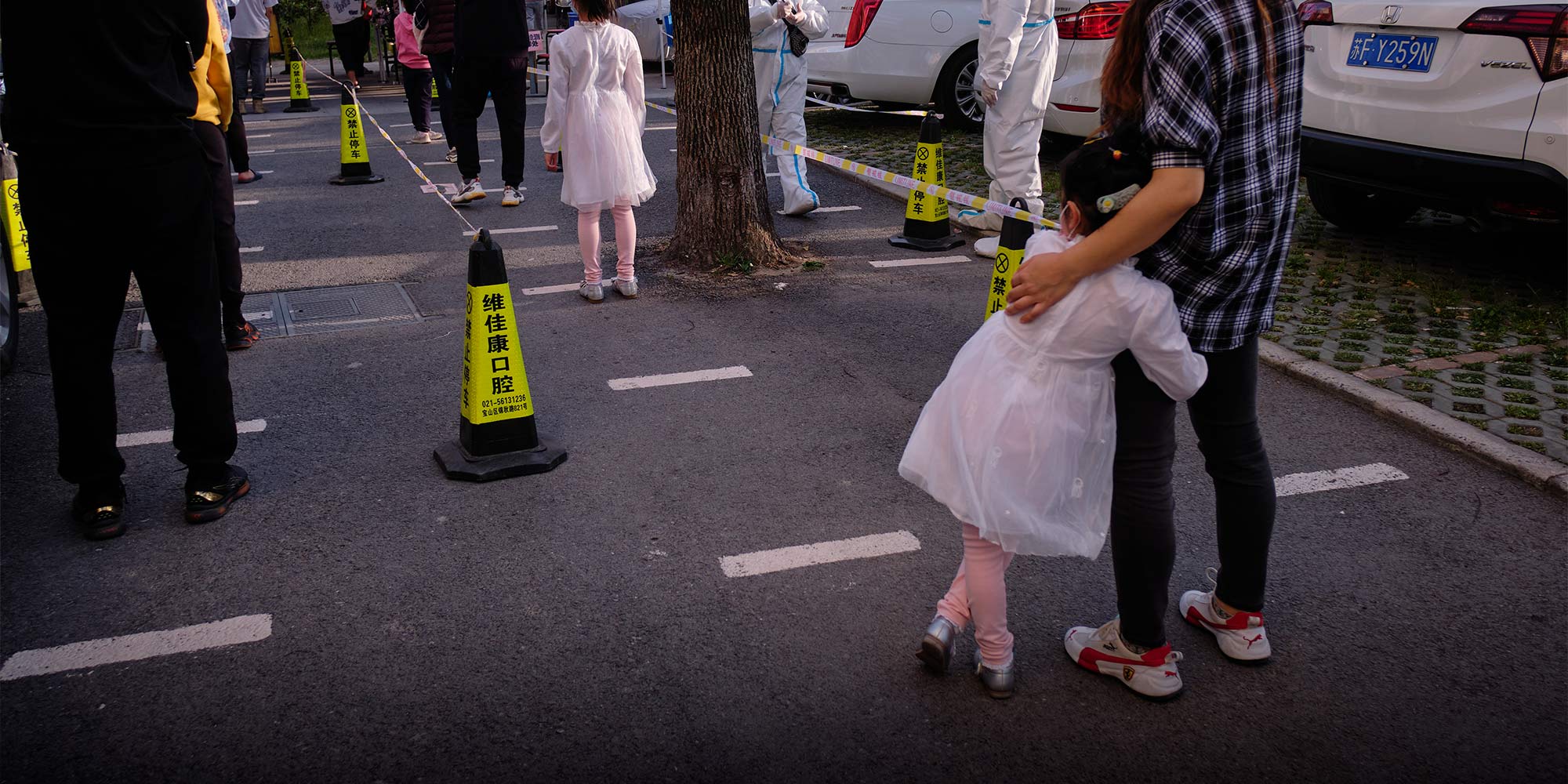 NEWS
After Shanghai, Other Cities Brace for Potential Omicron Surge
While Guangzhou is mass testing residents following a few dozen cases, cities in Jiangsu and Zhejiang have rolled out various restrictions.
As a highly transmissible Omicron sub-variant of the coronavirus rapidly spreads in Shanghai, other cities and provinces across China are potentially bracing for surges.
The BA.2 sub-variant cluster has caused a record number of cases in the country's financial hub, with Shanghai recording over 100,000 cases in the past week alone. The same variant also resulted in a spike of infections in the southern city of Shenzhen and the northeastern province of Jilin, leading to mass testing and lockdowns.
Now, cities such as Beijing and Guangzhou and provinces including Fujian, Zhejiang, and Jiangsu have reported infections fueled by the BA.2 variant. Zhejiang and Jiangsu have already instituted a wide range of restrictions, including shutting down many public venues.
In Guangzhou, residents fearing a Shanghai-style lockdown cleaned up supermarket shelves after the city detected 38 cases over the weekend. The southern metropolis immediately moved classes online and partially sealed some residential communities, as it mass tested 18 million residents for the virus.
The city has also converted one of the world's biggest exhibition halls, the Canton Fair Complex, into a "shelter hospital," bracing for a potential impact.
A Guangzhou resident, surnamed Wang, told Sixth Tone that fresh vegetables and meat were already sold out on e-commerce platforms on Saturday. She went to a wet market at 7 a.m. the next day but only found empty shelves.
"I think people now are just panicking about potential lockdowns like Shanghai," said Wang, who lives in the city's Zengcheng District.
The fast spread of Omicron is testing the Chinese government's ability to control the virus which it has kept at bay through mass testing and lockdowns. However, the central government has reiterated plans to stick with its "zero-COVID" policy.
In Shanghai, currently at the center of China's COVID-19 outbreak, authorities said Monday that the city was planning to ease some of the lockdown restrictions announced on March 28. Officials said residents from some 7,000 residential communities with no positive COVID-19 infections in the past seven days would be allowed out within a certain area.
However, it's unclear when Shanghai will entirely lift the lockdown across the city.
On Sunday, the city logged another daily high with over 25,000 infections, the majority of whom were asymptomatic. Local authorities said that 11,000 people had been discharged since infections were first detected in March, while some 160,000 with mild or no symptoms remain quarantined in massive quarantine centers as of Sunday.
Officials said the city hadn't reported any deaths from COVID-19 so far.
Editor: Bibek Bhandari.
(Header image: People line up for nucleic acid test in Baoshan District, Shanghai, April 9, 2022. Wu Huiyuan/Sixth Tone)