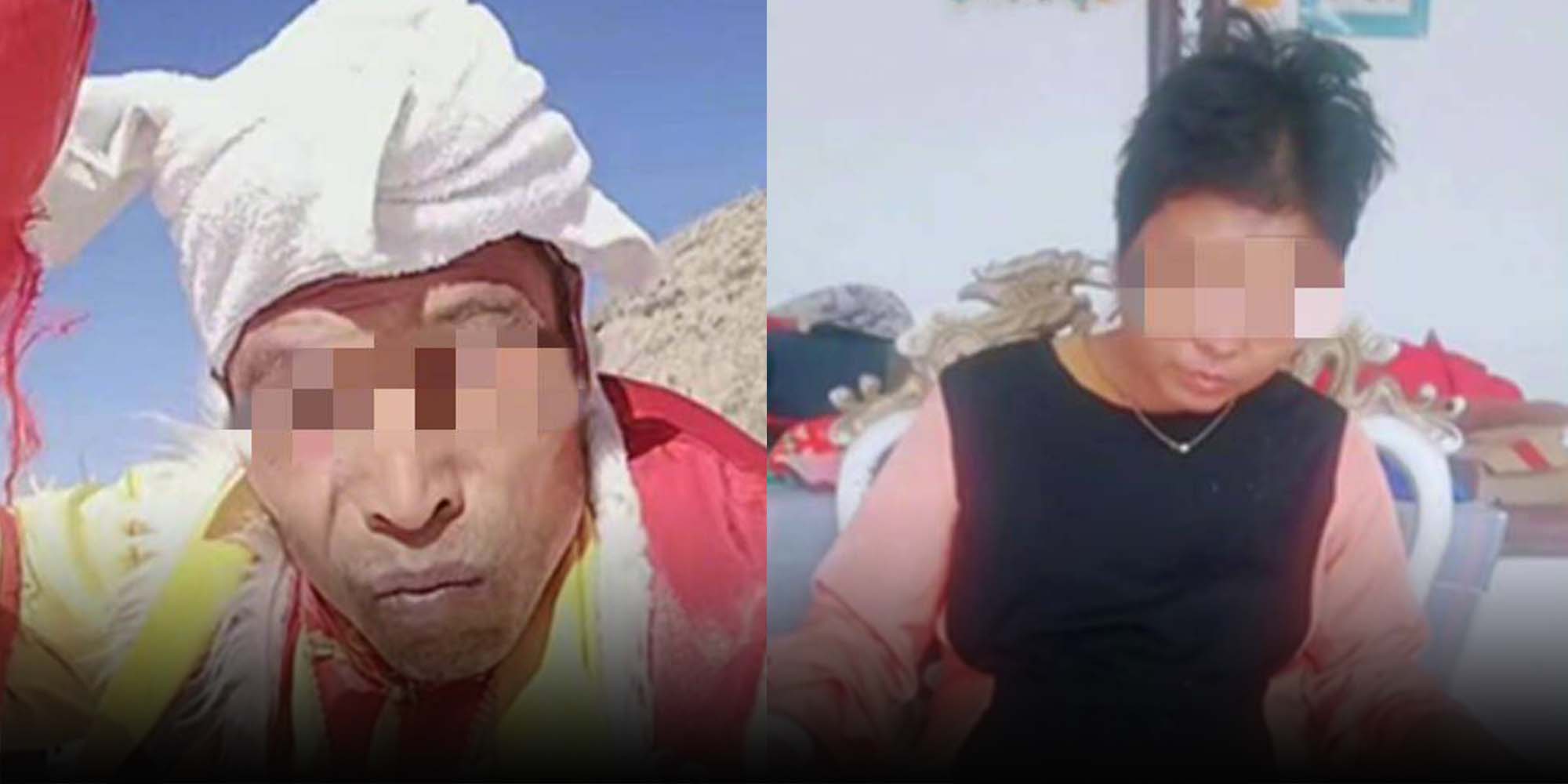 NEWS
Shaanxi 'Caged Woman' Was Trafficked, but Not Caged: Investigators
A municipal investigation finds that a woman in China's northwest was a victim of trafficking, but husband is not charged.
One month after launching an investigation about a woman whose husband was accused of keeping her in a cage in Shaanxi province, municipal authorities found in a report issued April 6 that she was a victim of trafficking, but cleared her husband of physical abuse and of keeping her in a cage.
The case was opened hours after a viral article on the Chinese social app WeChat accused a man surnamed Li in Yulin, Shaanxi province, of imprisoning and physically abusing a woman he called Xiaoyu. According to WeChat public account "Dark Horse Poetry," Li boasted of keeping his wife a prisoner in videos posted to a since-deleted account on Kuaishou, a Tiktok-like video platform. The accusations received widespread attention, coming shortly after a man in Jiangsu province was discovered to be keeping a mentally disabled woman chained to a wall. The account was deleted before other media were able to verify its contents.
Investigators in Yulin wrote that they found no evidence of physical abuse the online tips about an "iron cage" are false, but that she is a victim of human trafficking.
The investigators wrote that a rumored "barbed wire fence" turned out to be a metal mesh fence about 80 cm high used to contain chickens and sheep, and that the "iron cage" seen on Li's motor tricycle is actually an iron canopy.
The woman's true identity was also revealed in the report. She was recognized by her original family members after the WeChat article went out, and her identity was confirmed by a DNA test of her and her father on March 8, the report says.
Surnamed Tao, the woman was born in 1983 in Foping County, Shaanxi. Tao began to show symptoms of mental disorder in May 2002, and was treated at a psychiatric hospital for one year. After she went home in June 2003, she took long-term medication to control her condition.
Tao went missing in 2010 and was spotted in the provincial capital Xi'an by a woman surnamed Wu. Wu and her sister sold Tao to Li as a wife for 8,000 yuan ($1,258), the report says.
Wu and her sister were detained for human trafficking on March 10, while the accusation that Li bought a trafficked woman is past the statute of limitations, according to the report. The report didn't mention whether Li received any form of punishment.
Online, some following the case expressed anger. "How do you expect her to get justice for herself within the statute of limitations?" wrote a user going by the name of Lulu Yuyu soft.
Tao's own words are not cited in the report, possibly because her disability bars her from testifying. "Whether a mentally ill person is qualified to provide testimony depends on her behavior and capacity," Li Ying, an attorney specializing in domestic violence and women's rights, told Sixth Tone. "If she is completely incompetent — that is, she cannot control her own behavior at all — then her testimony is discounted or even invalid."
The report says that villagers told investigators they had not seen Li abusing the woman, and that physical examinations by two hospitals and a team of medical experts confirmed that Tao carried no signs of physical abuse. "There were no obvious scars, bruises, or abrasions on the skin of the whole body — including the lower limbs and soles of the feet, and the joints of the limbs were without deformity. X-rays of the spine, pelvis, and limbs showed no signs of past fractures or other bone abnormalities," the report says.
The report did not describe the conditions of Tao's life in Yulin, and does not include a statement from her.
"Domestic violence includes physical abuse and psychological violence," said Li. "But in this case, it seems almost impossible to examine whether Tao has experienced psychological violence."
READ MORE: China's Abducted Women: 1,252 Derailed Lives in Data
Yulin authorities also punished 13 county, township, and village officials for registering a migrant without verifying how she came to be in the village.
Tao is now receiving treatment at a mental health institution. She was diagnosed with schizophrenia by a Shanghai medical institution on March 25, the report says.
Editor: David Cohen.
(Header image: Left: The husband, surnamed Li, appears in a video posted to his feed on video platform Kuaishou; right: A screen grab from the same Kuaishou feed shows the man's wife, surnamed Tao. From The Paper)