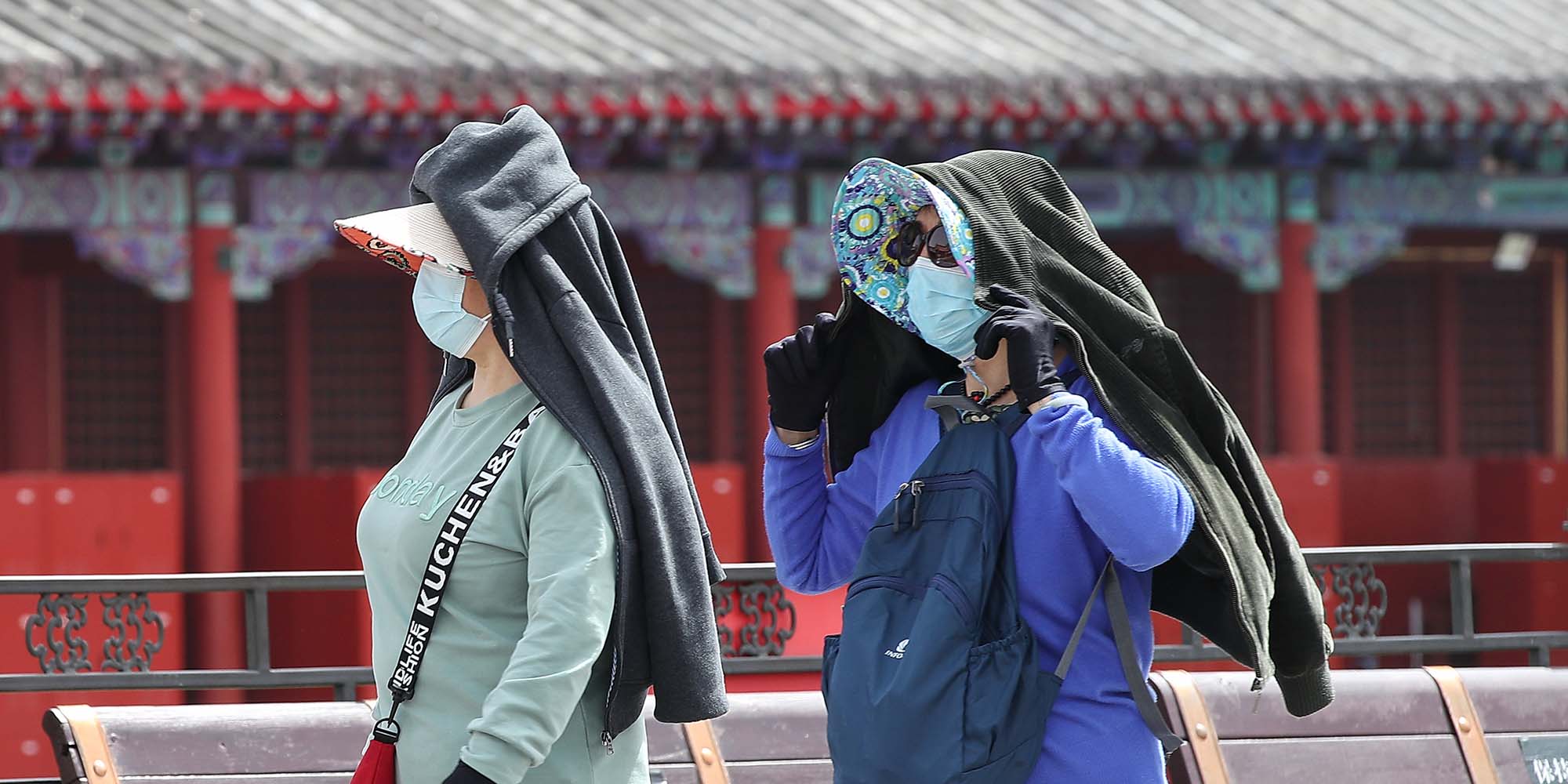 NEWS
China's Holiday Travel Sees 26% Drop Amid COVID-19 Outbreak
Tighter restrictions and lockdowns in major tourist hubs like Shanghai have affected revenue during the Qingming Festival holidays.
China's tourism sector has taken a direct hit amid the ongoing COVID-19 outbreaks in several cities, as both the number of trips and revenue fell sharply over the three-day Qingming Festival holiday that ended Tuesday.
The Ministry of Culture and Tourism said Tuesday that an estimated 75 million domestic trips were made during the Qingming Festival, down by 26.2% from last year. The trips accounted for only 68% from the same period in 2019.
Hundreds of millions of Chinese travel during the Qingming Festival — also known as Tomb-Sweeping Day — either to honor their ancestors in their burial grounds or for leisure. But virus outbreaks have often led to people not traveling and paying their tributes virtually instead – over 21 million online tomb-sweeping activities were held during the three-day holiday, up by 192% from a year earlier.
Officials forecasted that the three-day holiday this month generated only 18.78 billion yuan ($2.95 billion) in domestic tourism revenue. The amount was 30.9% lower than the same period last year.
On Monday, the second day of the holiday, trips on China's railway networks dipped by 82.7% compared with last year's holiday period, according to the Ministry of Transport. Meanwhile, air traffic was reduced by nearly 90% this year compared with the Qingming holiday in 2021.
A Beijing-based college student, surnamed Nie, told Sixth Tone that she spent the holiday in the southwestern city of Chongqing for a few days, mostly driving and traveling to remote mountainous areas.
"During the trip, I was worried about whether a sudden outbreak would hit either Chongqing or Beijing," Nie said, adding that she feared being trapped while vacationing.
While some people were able to travel despite stricter restrictions, about 25 million residents in Shanghai were confined to their homes. The only time they ventured out Monday was to take a COVID-19 test.
Zhang Qun, a 29-year-old from Shanghai, said she took photos of flowers and plants in her compound after the test and posted them on social media. She usually traveled outside the city during the three-day holiday.
"I've never truly appreciated the flowers in my compound," Zhang told Sixth Tone on Wednesday. "I hope we can travel again for the upcoming Labor Day holiday."
Editor: Bibek Bhandari.
(Header image: Tourists visit the Forbidden City in Beijing, April 5, 2022. VCG)