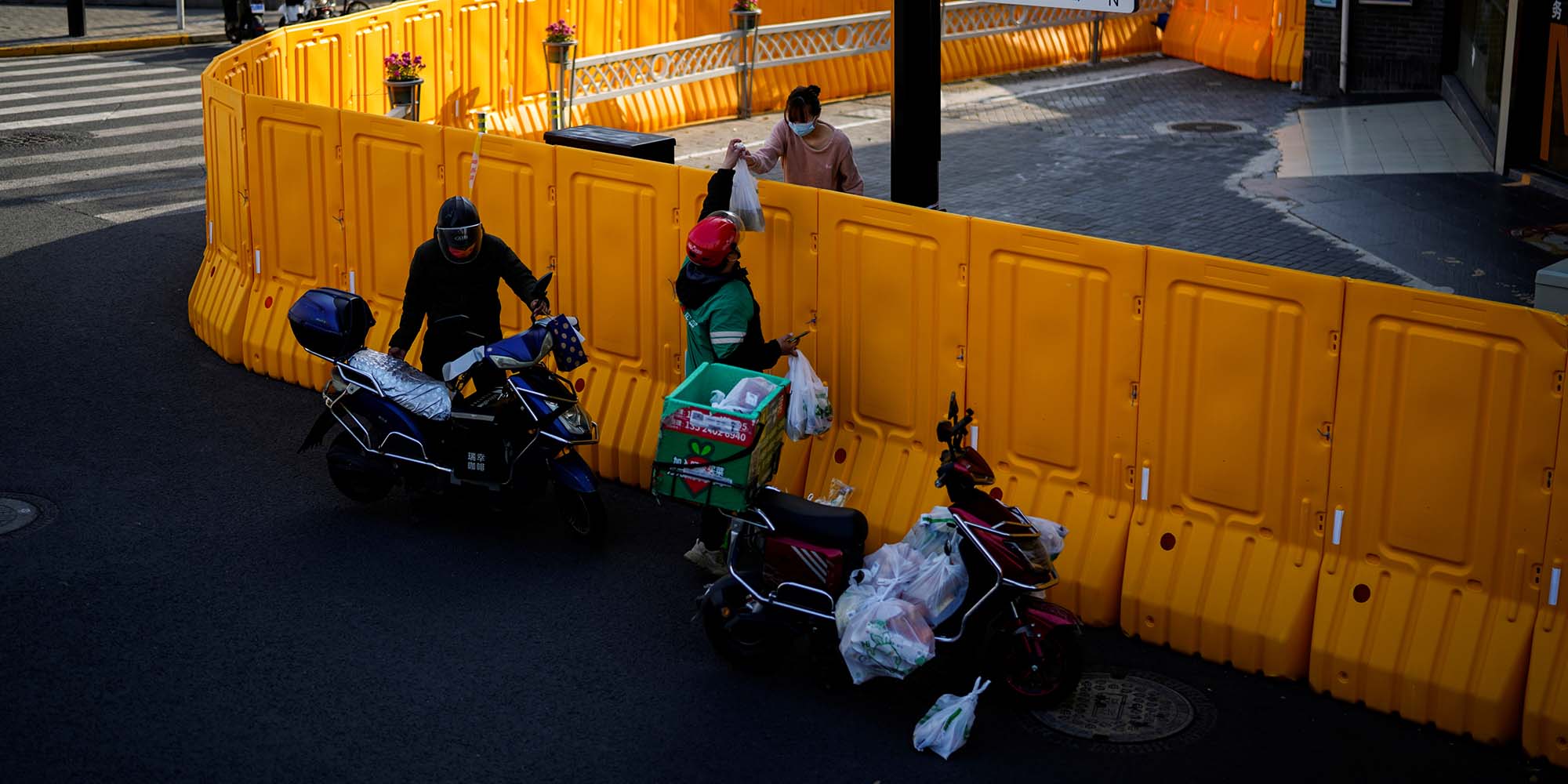 MULTIMEDIA
Unsung Heroes: Shanghai's Delivery Workers
Thousands of delivery workers have served as a lifeline to keep the city running amid the virus surge.
Some slept in cars to evade community lockdowns, others took bedded down at workplaces just so they could continue to work.
As Shanghai prepared to shut down to contain its worst COVID-19 outbreak, the city's delivery workers struggled to keep up with demand. They zipped across the city on scooters day and night, going from one door to another, delivering supplies to people who couldn't go out to shop.
Facing high work loads and poor working conditions at the best of times, many delivery workers speak about a responsibility to help the community at a time of crisis. Many of them say they're finding their work to be more meaningful than ever. 
(Header image: A delivery worker passes food to a woman over the barriers of an area under lockdown amid COVID-19 pandemic, in Shanghai, March 23, 2022. Aly Song/REUTERS/IC)