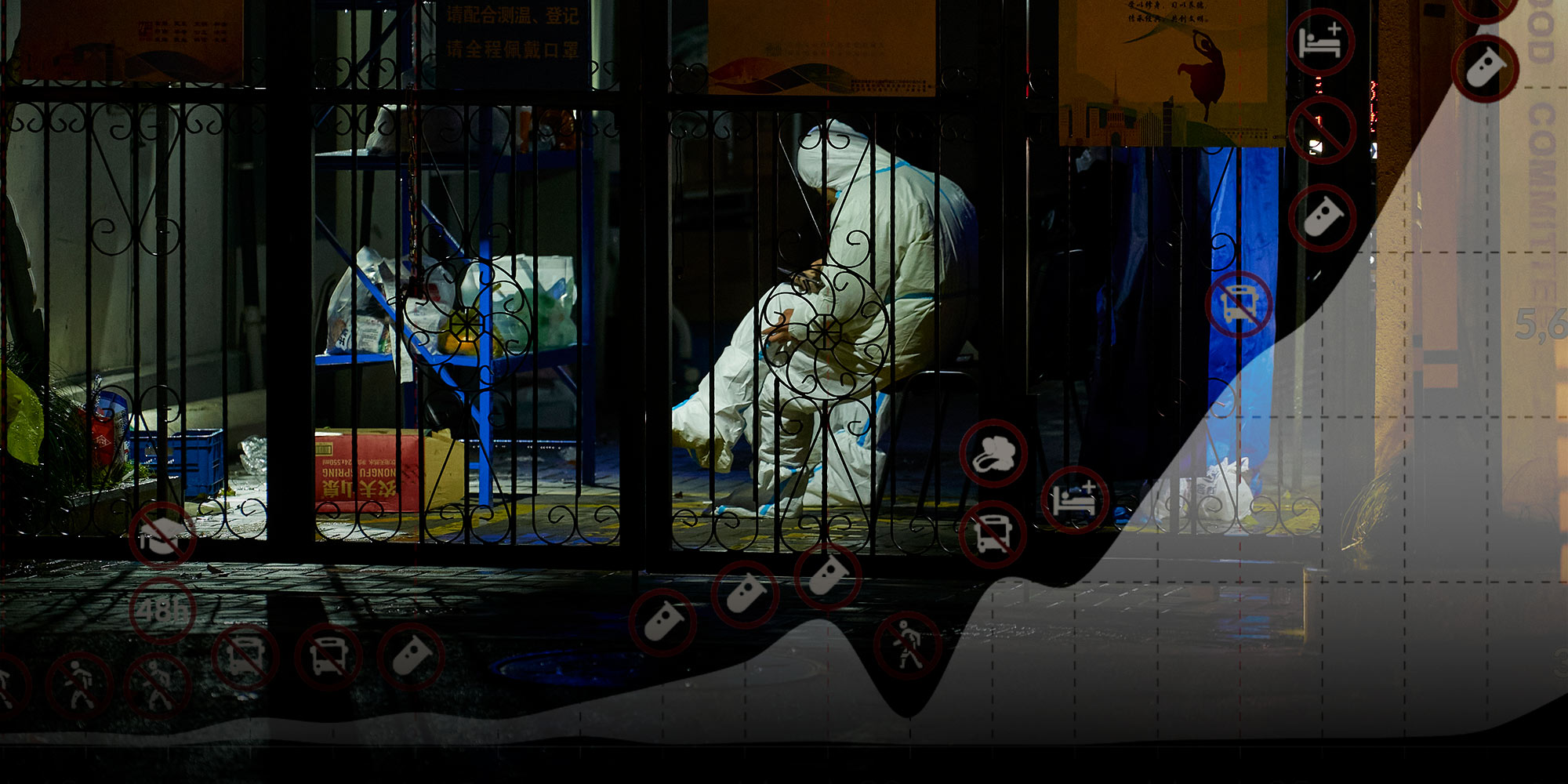 MULTIMEDIA
Update: Portraits of Four Lockdowns, in Graphs
How four Chinese cities responded to the country's largest COVID-19 outbreak since 2020.
On the last day of March, China added 1,787 confirmed COVID-19 cases and 5,442 asymptomatic infections. These two figures represent a huge increase from our last count, on March 16.
Since we charted outbreaks in four cities two weeks ago, situations have changed dramatically.
Shanghai has become the center of this outbreak. Numbers of confirmed cases and asymptomatic infections in the city are still increasing daily. Until March 28, the city relied on limited lockdowns, targeting close contacts and testing "key areas."
But as case counts soared, the city adopted a more aggressive strategy. The city is divided by the Huangpu River into two parts. The east bank has been locked down since March 28. The west entered lockdown today, and will remain closed until at least April 5.
Meanwhile, the southern border city of Shenzhen has all put this outbreak behind it. After two weeks of general lockdown, the Shenzhen government announced the city's return to normalcy March 27. Schools, offices, and public places have reopened, and almost all anti-COVID measures have ended, with the exception of requirements for residents to take regular tests.
In the northeast, the hard-hit cities of Jilin and Changchun are holding steady at total lockdown. Local governments are now putting more attention on getting supplies to their residents.
According to the government of Changchun, by midnight March 27, a total of 44,000 vegetable kits were distributed to residents, ranging in price from 40 yuan to 300 yuan ($6.3 - $47). These packages included potatoes, cabbages, leeks, spinach, zucchini, tomatoes, eggplants, and other common vegetables. Some also contained meat, fruit, and noodles.
Editor: David Cohen.

(Header image: Wu Huiyuan/Sixth Tone)