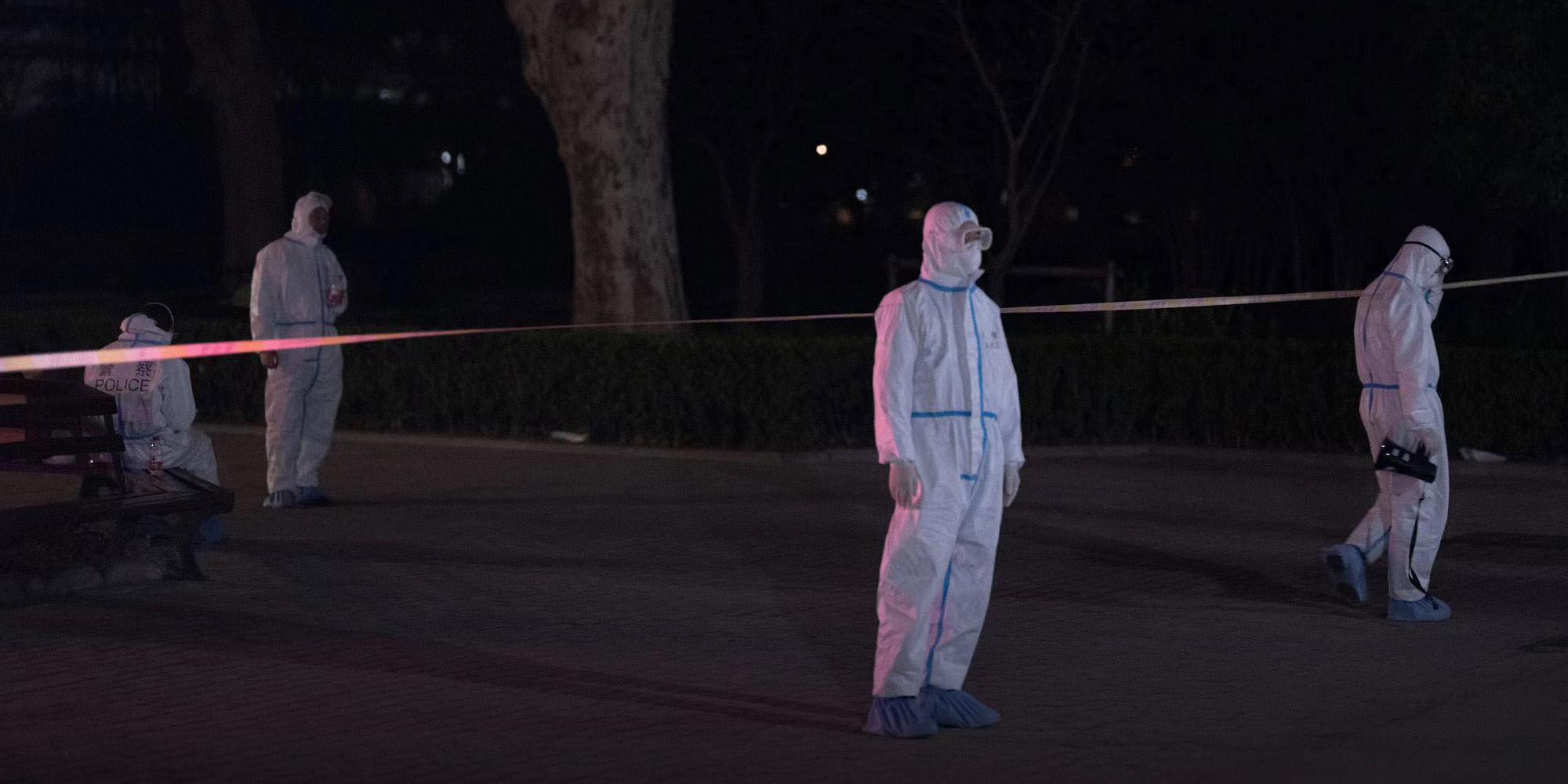 MULTIMEDIA
Shanghai Counts Down Hours to Lockdown Switch
A visual story documenting the mood of the city facing its worst coronavirus outbreak since the pandemic began.
SHANGHAI — Shanghai has come to a standstill. The city of nearly 25 million people is all but deserted, and is silent enough that the spring breeze can be heard.
There's a sense of foreboding as COVID-19 infections soar — from a single case on March 1 to over 5,600 on March 30 — at a dramatic rate in a city that had only logged a few hundred locally transmitted infections throughout the pandemic. As cases rose, residential complexes across the city were locked down, while those diagnosed with the virus sent to hospitals and quarantine sites.
Men and women in personal protective clothing, nicknamed "big white," are scattered everywhere, making it feel like time has been set back to 2020.
Nearly half the city — the part east of the Huangpu River that splits Shanghai — has been locked down from Monday through Friday. Residents had only hours to stock up on groceries following an abrupt announcement Sunday evening.
Meanwhile, the other half has had ample time to empty supermarket shelves while waiting for a five-day quarantine starting Friday.
Sixth Tone sent photographers Shi Yangkun, Zhou Pinglang, and Wu Huiyuan across Shanghai's neighborhoods in the west of the city to document the mood before they're sealed on Friday. The photos were taken between March 28-31.
Editors: Ding Yining and Bibek Bhandari.