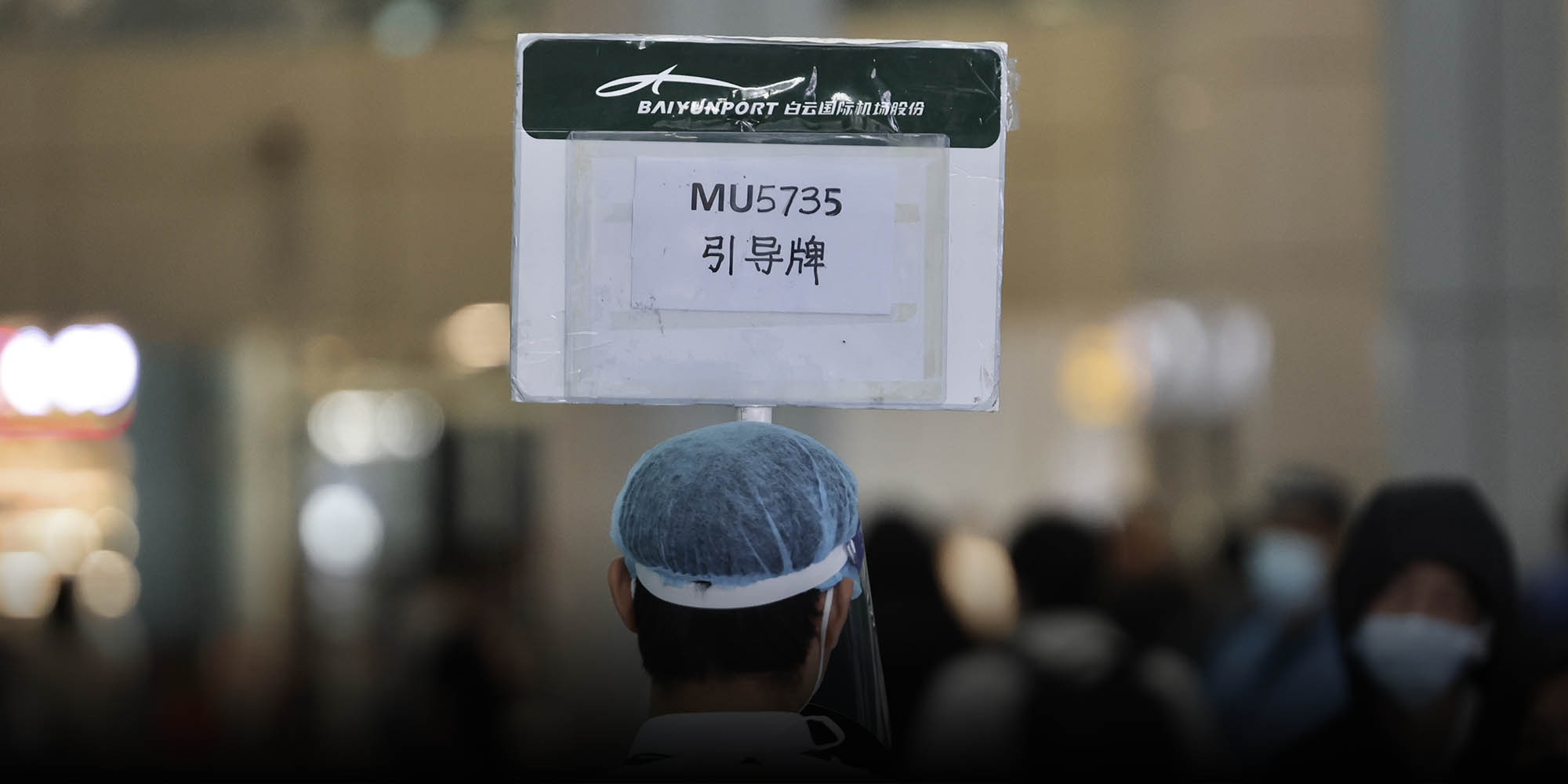 MULTIMEDIA
A Crash Victim's Fiancé Awaits News About His Beloved
Jiao was among the 132 people on board the China Eastern Airlines flight from Kunming to Guangzhou.
Huang was at the airport in Guangzhou to pick up his fiancée when he received a text: Flight MU 5735 had lost contact with air traffic controllers.
It was the same flight his fiancée, Jiao, had boarded.
Minutes later, he read the news: The flight had crashed.
Jiao was among the 132 passengers and crew members on board the China Eastern flight that crashed Monday. The Boeing 737-800 jetliner was en route from the southwestern city of Kunming to Guangzhou when it plunged thousands of feet within minutes before crashing in the mountainous region of Guangxi.
A day after the crash, Huang, who only gave his last name, waited at a hotel in the city of Wuzhou, about 40 kilometers away from the crash site. Several family members and relatives of the passengers had gathered there in the hope of seeing their loved ones again, as search for the missing continued.
"I came here hoping to find her miraculously," Huang told Sixth Tone's sister publication The Paper on Tuesday. "Now I just want to know what happened to the plane."
Reporters: Xie Yunan, Zheng Chaoyuan, and Gao Liang; editors: Lü Xiao and Bibek Bhandari.
(Header image: A man guides the families of the crash victims at Guangzhou Baiyun International Airport in Guangzhou, Guangdong province, March 21, 2022. VCG)