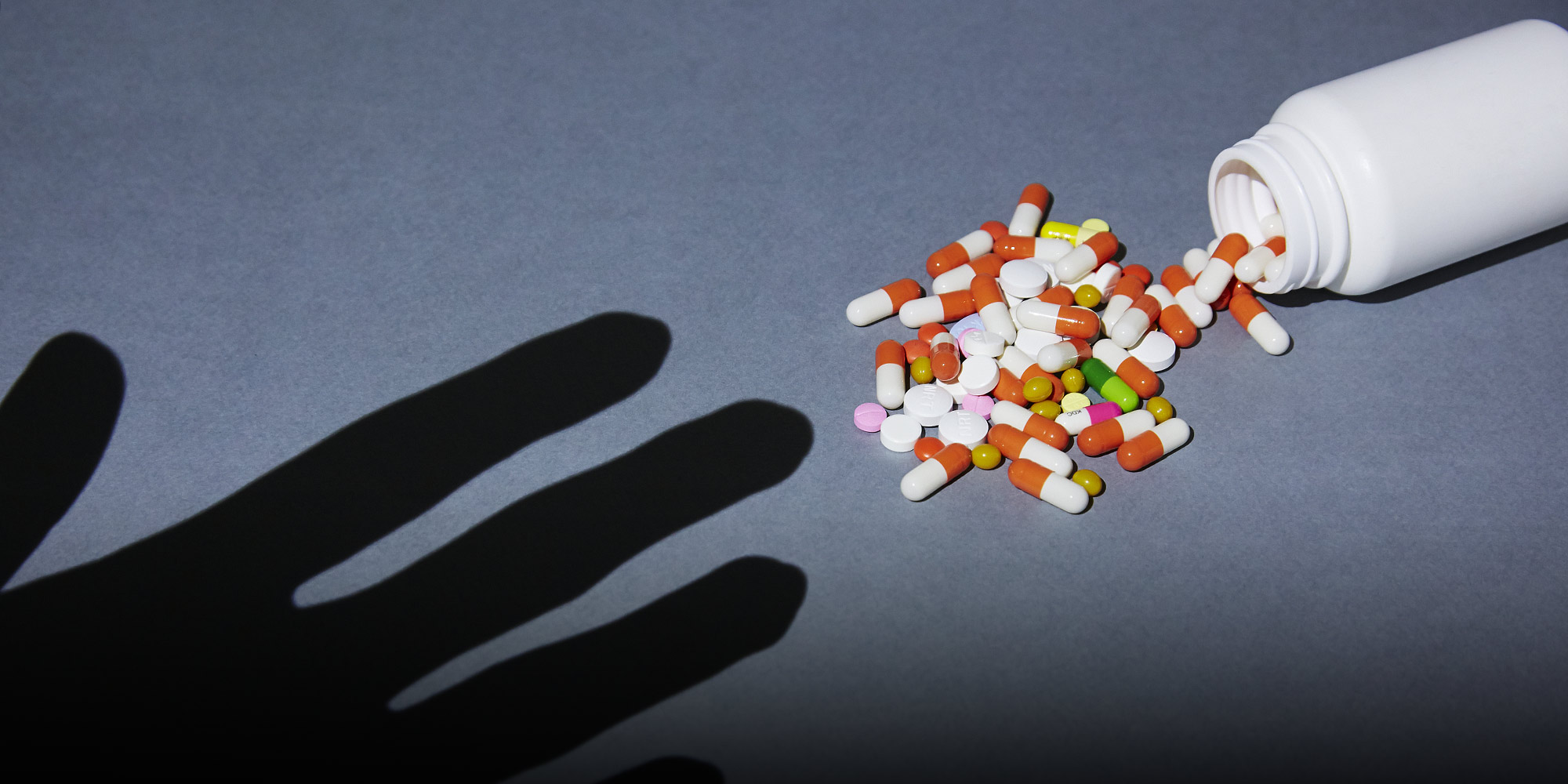 FEATURES
Overlooked by Research, They're Funding Their Own Search for a Cure
Neurofibromatosis is so rare it hasn't even made it onto China's list of rare diseases. With no one else paying attention, these patients organized to help themselves.
SHANGHAI — Jiang Haibo is clearly aware there is not much time left. His 12-year-old daughter is gradually losing her hearing and can barely hear people across the table.
"The symptoms are irreversible. Soon, she might also lose her eyesight and mobility," the father told Sixth Tone. There's very little doctors can do to slow the progress of his daughter's rare disease.
Jiang is not a medical professional — he barely managed to finish middle school. But in the five years since his daughter was diagnosed with neurofibromatosis, the businessman from Zhejiang province in east China has wound up raising funds for the cutting edge of medical research as a leader in one of China's first-ever patient-funded medical research efforts.
The 39-year-old spoke with Sixth Tone in February, on a day when he traveled to Shanghai to meet with local doctors to discuss the possibility of advancing clinical trials of a medication for type two neurofibromatosis. "Even if there's just a dim light of hope, we make every effort we can as an effective medication means survival, and it could rescue thousands of families."
A little-recognized condition
Neurofibromatosis is an often forgotten disease. In China, it's attracted little attention from drug companies and charities. It hasn't even made it onto the government's official list of rare diseases, which was first issued in 2018. So patients and their families have decided to help themselves. They're among the first private groups in China to advocate for rare disease research.
Neurofibromatosis, usually abbreviated to NF, is a set of complex genetic disorders that causes tumors to grow on nerves in the brain and throughout the body. Type 1 NF is a rare condition that hits one in every 3,000 – 4,000 newborns in China. In NF1 "benign" — that is, non-cancerous — tumors grow on nerves and skin, leaving patients disfigured. Type 2 NF is even rarer, with an incidence rate of one in every 25,000 births. It can be life-threatening as the tumors grow on auditory nerves and other key parts of the body.
There are around 600,000 to 700,000 NF1 patients in China, and between 30,000 and 40,000 NF2 patients, according to leading experts on the disease.
People with rare diseases often struggle to find treatment: worldwide, only 5% of the 7,000 known rare diseases have an approved treatment. Pharmaceutical companies rarely prioritize research into rare diseases, focusing on developing drugs that can find large markets.
In developed countries, however, charitable foundations and government agencies support medical research for rare diseases. It is reported that foundations and patients' organizations have advanced the development of one-third of the 600-plus medicines now globally available for rare conditions.
In China, similar organizations are just starting to emerge. The country's first charitable foundation to focus on research on rare diseases and turning research results into medicines was established at the end of February. The Zhejiang Rui'ou Charitable Foundation was founded in the city of Hangzhou. It was initiated by Huang Rufang, who has brittle bone disease and also founded the non-profit Chinese Organization for Rare Disorders together with 12 well-known scientists and entrepreneurs. It has not yet announced specific plans for research.
With little medication and no charities or government agencies to turn to, NF patients became China's pioneers in self-help for rare diseases, raising money from patients' families for scientific research into the condition.
Bad prognosis
When Jiang first saw the word neurofibromatosis written on his daughter's diagnosis paper in 2017, he didn't know what it meant. But he could tell that it sounded bad.
"In the local dialect, the doctor told me there is no cure for this disease. My daughter was right there. She caught the words and her little face burst into tears," Jiang recalled. The father held her hands and rushed out of the room. "Let's go get you something to eat," he told the girl.
On their way back home, Jiang restrained himself from crying by biting his lips while his 7-year-old daughter ate fried chicken in the back seat. The father locked himself in his bedroom for several days processing the news. "I left her to her mother because I needed to calm down and figure out the next step."
Jiang joined an NF chat group on social networking app QQ, which gathered hundreds of NF patients. Soon, he took a break from his apparel business and focused on the condition full time. He started visiting doctors across the country on behalf of the group, hoping to find someone who could treat the disease. "I was visiting big hospitals everywhere in my cloth shoes," he recalled.
Unfortunately, he heard no good news. All the hospitals said they had no medication to control the disease.
Patients with both types of NF require repeated surgeries to remove the continuously growing tumors. In the U.S. and Europe, a new drug approved in 2020 can reduce tumor growth in NF1, but it has not yet been approved in China.
The drug, known as Koselugo, has been made available to some domestic NF1 patients in clinical trials. Another candidate drug, researched by the Shanghai Fosun Pharmaceutical Company, is also available in trials.
There are no drugs for NF2. The tumors it creates can also be removed with surgery, but patients often put them off, as NF2 tumors often grow in key parts of the body and the first surgery typically means the total loss of hearing.
"This will definitely happen after her first surgery," Jiang told Sixth Tone. His daughter has the more dangerous type 2. "Because of the tricky locations of the tumors, the surgeries usually require high skill from surgeons. Every month, I learn about NF2 patients dying. They aren't killed by NF2, but the complications from repeated surgeries."
One big obstacle to neurofibromatosis research in China is that it's not officially recognized as a rare disease. In 2018, the government set out to catalog rare diseases, publishing a list of 121 diseases. NF wasn't on it. Being on the list doesn't confer any special benefits, but being off it means that when Chinese insurers, drug companies, or researchers do devote time to rare diseases, they rarely remember that NF exists.
BYO hope
In 2019, Jiang was one of a group of patients and family members who together founded the NF Care Center in Shenzhen, a vibrant city on the southern edge of China.
In China, such organizations of patients with rare diseases play a major role in gathering people with the same disorder, offering patients guidance on how to access the most convenient and professional medical resources, connecting patients with either hospitals or pharmaceutical companies for clinical trials, and advancing public awareness of the rare conditions.
The group's immediate goal is to get the disease added to the official list of rare diseases, which would likely bring more attention and money to the search for treatments.
To date, more than 10,000 NF1 patients have registered with the center, as well as over 600 NF2 patients. "Only when the center grows big enough can we get noticed by the stakeholders: the government, hospitals, and pharmaceutical companies," Jiang said. Currently, the NF center's operations are financed almost entirely by the patients and their families. Some of them, mostly parents of children with NF, also work as volunteers.
The care center also decided to try to encourage research into the disease with money raised from patients and their families.
"For preclinical research, there is no guarantee it will come to anything," said Jiang. "It could take decades from preclinical research to clinical trials. No company or venture capital showed any interest. So we turned to our patients' families for fundraising. For us, it's better to try than not. It offers hope, after all."
Jiang leads the team to focus on connecting with medical professionals and pharmaceutical companies. For the past two years, he has been attending rare disease conferences and meetings with hospitals and companies to represent the NF group.
"We knew how far scientific research is from clinical trials, let alone a real drug. But we need to do something. If this innovative kind of collaboration can make this rare condition better noticed by society, or the government, it also helps and could make a change," said Jiang.
Very few labs in China are equipped to research rare genetic disorders, and Jiang identified the Institute of Neuroscience at the Chinese Academy of Sciences as a candidate. He approached a scientist at the academy named Yang Hui, who leads a team focusing on creating animal models for genetic disorders.
Yang told Sixth Tone no other rare disease patients' group has approached him for similar research collaborations. "It's the first case I have ever seen domestically, and so far the only project of this kind," said Yang Hui. Yang agreed to launch a study on gene therapy for NF, with contributions from the center.
The NF Care Center raised 2 million yuan (over $310,000) from patients' families, and in March 2020, Yang began a preclinical research program. The sum can support the research for two years.
"It's a lengthy procedure, from preparing animal models, trying out local deliveries of medications, having primates for experiments if the previous results are positive, to advancing things into the clinical trial stage, which will take another long period of time," he explained.
After nearly two years of experiments, they've created an animal model for NF1 — a breed of rats with the same condition, who can serve as a testbed for drug candidates. They're still working on an animal model for NF2. With the money running out, the research team suggested pausing the project and waiting for scientific breakthroughs to be made abroad, to save time and money for the families.
"Merely relying on the patients is not sustainable. It was 2 million yuan for the first two years, but it will be at least 100 million yuan when it enters clinical trials," said Yang. Based on his own experience working abroad, Yang said such programs were heavily reliant on charitable foundations for funding.
"Favorable taxation policies were made in countries like the U.S. for people who donate to help such scientific research programs," he said. "The laboratory I used to work at in the U.S. got more than half of its funding from private and public donations through foundations."
The gene therapy program was not the only self-rescue effort the NF patients made. Also in 2020, the center launched a preclinical research program for CAR-T immunotherapy, which helps patients produce the immune cells to fight against tumors. By the end of 2020, the center had raised 1.2 million yuan from more than 100 patients' families for this program in collaboration with the Institute of Animal Science at the Chinese Academy of Sciences in Beijing.
Wang Haoyi, who leads this program, said he hopes to see more public funds and private capital put into medical research for rare diseases in the future.
Drug trials
While better-off families with NF patients invest generously into these scientific research programs, others are trying to help with what they can offer. The NF Care Center also advances research by connecting patients to clinical trials in need of volunteers.
Li Huping, a 26-year-old NF1 patient, volunteered to try a drug made by Shanghai's Fosun Pharmaceutical Company. Hailing from a rural family in the eastern province of Jiangxi, Li usually takes an overnight train to Shanghai to get medicine for a month and returns home the same day.
"I would like to donate money to NF medical research when my financial situation improves," he told Sixth Tone when he came to Shanghai for a routine physical checkup in January. His health has been under close observation ever since he started to try the new drug in January 2021.
"I'm not scared of the possible side effects," he said. "The availability of a drug for me to try already means hope." Working as a freelance graphic designer, Li said he makes around 3,500 yuan a month.
Li has gone through nine surgeries to control his tumors since the age of 16. The most expensive one cost him over 40,000 yuan. "I had borrowed money from all the relatives and friends I could think of. I still haven't paid them all back," he said.
His disfigured appearance has imposed many challenges on him. It's hard to find a job, but what troubles Li more is the difficulty of finding a spouse. "People of my age in my village have mostly married. It's a big headache for me and for all NF1 patients of marriage age."
In December, the country extended its state medical insurance to cover seven highly specialized drugs for rare diseases that were all chosen from the official list. NF patients are still hoping to get the same recognition.
"We need to be united and make our voices heard," Jiang said. "NF should have the same attention as those rare conditions that have been noticed by the government. We need to find medical solutions in the first place, and then make it accessible and affordable to all. There is still a long way to go."
Simple wishes
During the first few years after his daughter's diagnosis, Jiang switched off from work to spend time with his daughter and seek medical solutions. But it hit him last year that the possible future medical solutions might cost the family a fortune, and he's trying to get prepared for that.
It has been Jiang's routine since last year to make a 2.5-hour train trip, traveling back and forth from Huzhou, also in Zhejiang, where he runs his children's wear business, to Taizhou, where his daughter lives. Spending time with his daughter is worth all the trips he makes.
"I cannot live without her, and she cannot live without me," he said. "She'll probably move to Huzhou to live with me soon, as she can barely hear the teachers clearly in the classroom and it's getting increasingly difficult for her to continue learning in that school. But it's where all her friends are and she's reluctant to leave."
Unlike NF1 patients, who have visible tumors and pigmentation on their skin, NF2 patients cannot be easily spotted in a crowd. "Very few of her friends know about her condition. She has been smiling in everyday life and performing quite well academically. She never asked me about the details of her disease, because she knew that would break my heart. The more understanding she is, the more miserable I feel."
Jiang has some simple wishes for his daughter: live a happy life just like everyone else and live to at least the age of 50.
On the messaging app WeChat, Jiang's profile photo is a picture of his daughter smiling mischievously with a red envelope in her hands. The profile below his head reads the words he believes in the most. "Whatever you are looking for is looking for you too."
"It's only a matter of time," he told Sixth Tone. "No matter how painful the path is, we'll find it someday."
Editor: David Cohen.
(Header image: nPine/VCG)