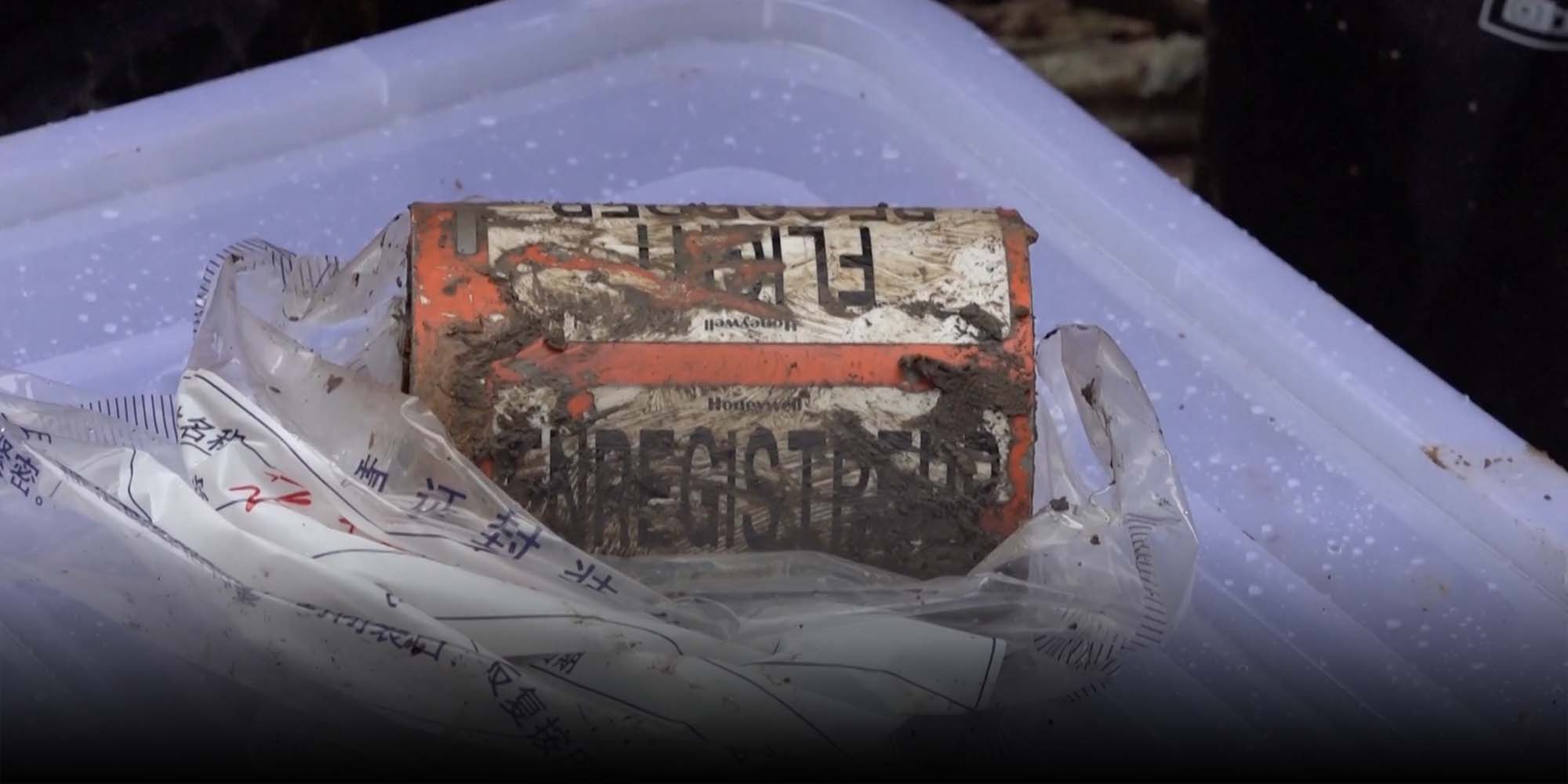 NEWS
China Locates One of the Two Black Boxes From Crashed Jetliner
The Boeing 737-800 aircraft operated by China Eastern Airlines was carrying 132 people on board.
Rescue workers retrieved one of the two flight recorders from the crashed China Eastern Airlines plane on Wednesday, which may provide crucial clues into the cause of the accident.
The device, known as a black box, was believed to be the cockpit voice recorder and has been sent to a professional institute in Beijing for data analysis, authorities said during a press conference Wednesday. Officials from the Civil Aviation Administration of China said that although the surface of the flight recorder was severely damaged, its storage unit was relatively intact.
The Boeing 737-800 aircraft carrying 132 people on board crashed Monday in Teng County in Guangxi Zhuang Autonomous Region. Flight MU 5735 was flying from Kunming in the southwestern Yunnan province to Guangzhou.
The Boeing 737-800 aircraft has two black boxes fit inside the aircraft to record in-flight information. While the cockpit voice recorder logs the audio environment in the cockpit — including the flight crew's voices — for two to three hours, the flight data recorder includes flight parameters such as the aircraft altitude and speed and can store up to 25 hours of information.
"The flight parameters can simulate on the computer how the aircraft flew before the accident," Huang Jun, professor at the School of Aeronautic Science and Engineering of Beihang University, told Sixth Tone. "The two recorders each have their role and can verify each other to figure out the real cause of the crash."
Zheng Xi, head of Guangxi's regional fire and rescue brigade, said during the press conference that some aircraft wreckage and human remains had been found at the crash site. Rescue workers have been combing through the hilly terrain amid rain in search of possible survivors, though hope is gradually fading.
Officials said search workers continued to look for the missing flight data recorder.
In a separate press conference Wednesday, an official from the Civil Aviation Administration of China said the weather on the flight path was fine, and communications between the flight crew and ground-based air traffic controllers remained regular before the sudden drop. The aircraft dropped from an altitude of 29,100 feet to 4,375 feet in just minutes before the crash, according to civil aviation data provider VariFlight.
Sun Shiying, chairman of China Eastern Airlines' branch in Yunnan, said the plane had met all safety standards and released per requirements. He added that the three pilots on board were experienced and in good health with "harmonious family relationships," indicating little possibility of a deliberate crash.
On Thursday, the Work Safety Committee of the State Council and Ministry of Emergency Management jointly ordered industries across the board — including the aviation sector — to check and rectify safety hazards "comprehensively" and firmly prevent serious accidents.
Editor: Bibek Bhandari.
(Header image: One of the black boxes is recovered from the crash site near the city of Wuzhou, Guangxi Zhuang Autonomous Region, March 23, 2022. IC)