After a decade working at a fund that handles more than $2.5 billion in assets, an associate didn't have to think very long when asked about the most absurd scam he had ever come across.
A start-up in China's southwest, he said, was being probed by an investment firm looking to buy a stake in the young company. To convince the due diligence investigator of their financial health, the start-up rented a building and created their own make-believe bank.
A "clerk" courteously handed over a bank statement to the investigators and watched them leave. The moment they were out the door, the actors packed up. About a month later, this company received hundreds of millions of yuan from the fund. It wasn't until later, when the company was investigated by the police for fraud, that the investors found out they'd been thoroughly duped.
China's due diligence industry consists of consultancies, law firms, and auditors; sometimes, investors themselves take part. Demand mushroomed a little over a decade ago, rising alongside the proliferation of financial trickery. In 2011, the aggregate market value of Chinese companies that withdrew from the New York Stock Exchange — often due to fraud — was 3.5 times larger than that of the year's Chinese IPOs.
Major consultancies such as Meritco, BDA, Huisheng, and B-Core were all founded around this time. An employee at one of these consultancies said that their payroll has quadrupled over the last four years. Bike-sharing, consumer goods, online education — for every niche, there's a gang of due diligence agents with no shortage of clients.
Take the infamous case of Luckin Coffee, a Chinese Starbucks challenger whose impressive growth figures were found to have been frothed up. Luckin was investigated on site by Meritco and Huisheng Consulting. Reportedly, the actual backer of the short sale of Luckin Coffee was a hedge fund based in Hong Kong called Snow Lake Capital. They entrusted Meritco and Huisheng with the task of investigating Luckin Coffee branches in 38 cities across China.
To tally up the chain's true income, 92 full-time and 1,418 part-time due diligence agents kept watch over the entrances to these stores to count the people going in and out, obtained surveillance footage, and gained access to employee chat groups. Ultimately, they showed that, in the third and fourth quarters of 2019, the average daily revenue per store had been inflated by 69% and 88%, respectively.
In February 2020, short-seller Muddy Waters published the findings. Two months later, Luckin Coffee confessed that they'd inflated their sales by 2.2 billion yuan, and that most of their sales data since they'd become a publicly listed company had been falsified. That day, the value of their shares plummeted 75.6%. In June that year, Luckin Coffee was delisted from Nasdaq.
Subsequently, the few due diligence firms who'd participated in the investigation of Luckin shot to fame and began to receive the attention of other investment companies. The head of one firm who participated in this case said that, in 2021, the amount spent by consumer industries on due diligence investigations rose by 20% from the year before.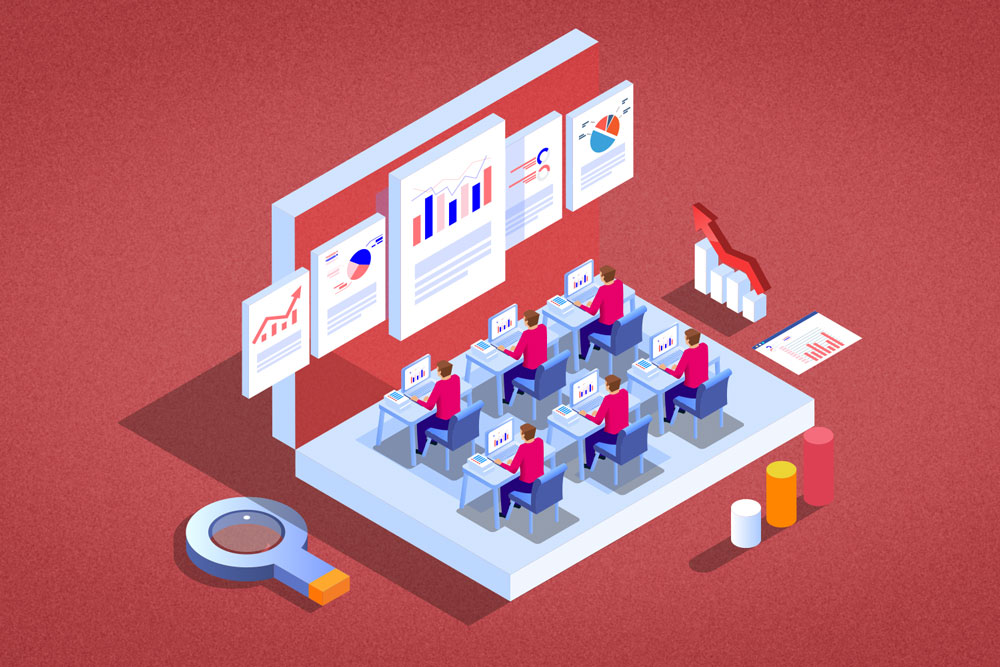 sesame/iStock/VCG
"Old-fashioned" pre-investment investigations
Due diligence mostly focuses on the backgrounds of individuals on the start-up team, as well as the company's business model, finances, compliance, and IT infrastructure. A three-week due diligence investigation costs no less than 600,000 yuan ($95,000), with the first two items above — where frauds usually occur — accounting for up to 60% of this budget.
At such steep costs, the methods behind these investigations are surprisingly old-fashioned: web searches and crawlers to find hidden inconsistencies in text or code; boots on the ground to observe assembly lines or to buy the most knowledgeable insiders some quality coffee.
In other countries, hedge funds purchase commercial satellite services, with which they can observe the growth of wheat crops in intensive farms or how big the crowds are around shopping malls and casinos. But in China, such services aren't as reliable or cost-effective as simply sending agents (mostly interns) to show up at the scene. They just might see more than what they are looking for.
Naturally, then, human error means that not every investigation pays off the shorting bet. When short-selling the listed online education group Gaotu, Muddy Waters discovered through an analysis of 463,217 log-in records from the first half of 2020 that every single student logged in within 5 minutes of class starting. Muddy Waters said, "It's like if the subway passed ten times in one hour, and nine of those times, no one got on — everyone all crammed into one train. It's not realistic."
Gaotu's explanation was that, before each main lesson, students would review course material in tutoring livestreams. The tutors would then transfer all the students at once into the main lesson livestream.
The methods adopted by other firms looking into the company were even more painstaking. An employee at a leading third-party due diligence firm said that they randomly selected primary and junior high schools in more than a dozen cities throughout the country. They then waited outside for students to finish class before handing out surveys to them and their parents, which asked if they'd ever taken classes at Gaotu. They concluded that Gaotu's actual number of enrollees was "severely at odds" with the figure they had advertised. As a result, the hedge fund who had enlisted this firm's services abandoned their plan to invest in Gaotu's shares.
Ultimately, however, Muddy Waters and the 14 other firms who short-sold Gaotu got it wrong. Since being short-sold in February 2020, Gaotu's shares rose by as much as 270%. In April 2021, Deloitte issued "no reservations" on Gaotu's annual report, meaning that the third-party audit had not discovered any serious inaccuracies.
An even simpler way of verifying the number of customers or employees at a given business is to count them live at the scene. The founder of an education start-up said that he was once "ambushed" by the due-diligence team of an investment firm. Without prior notification, five agents showed up at his company and demanded that he provide a list of all employees. They then went around the company matching names to faces, even asking employees for their government-issued identification cards.
They also interrogated the founder, asking him why an intern's monthly salary was as high as 8,000 yuan. He could only explain that it was because the intern has a PhD. "I even wondered whether a competitor had leaked our information — otherwise, why would they investigate us so thoroughly?" he said.
Another common tool of the trade is to conduct interviews with experts. Lei Lu, a due diligence agent with many years of experience as an investigative journalist who requested the use of a pseudonym to not harm his career, says that the key to such investigations lies in finding just the right person and getting them to speak up.
It really isn't that sophisticated. Other than simply sending a private message on professional social networks such as Maimai or LinkedIn, due diligence agents may also use more specialized services if they need to narrow down the search. The prices go anywhere from several hundred to several thousand yuan an hour to interview them.
"I don't pin all my hopes on any one person in particular. After you get the scoop, verify it by interviewing two or three other people," Lei said.
"I initially switched from investigative journalism to due diligence with the hope to continue telling the truth and cleaning up China's business environment," Lei said. "That gives me such a great sense of accomplishment."
The methods above are all pretty standard. When it comes to personal background checks, however, agents have no lack of tricks up their sleeves.
In the past, Lei has received the same request from a number of investment firms: to verify whether the relationship between married co-founders of a given start-up is stable. This is because investors are often concerned about how the couple's shared assets would be divided in the case of a divorce.
When investigating a catering firm founded by a husband and wife, Lei waited outside the couple's residence with a camera for long periods of time and obtained evidence suggesting one of the spouses was having an affair. Based on the photos he took, the investors ultimately made the couple sign an addendum to the effect that, should there be a divorce, whoever decides to leave the company would have to transfer their shares to the existing shareholders, as opposed to new ones.
The founder of an education start-up was once required to sign a so-called "wife agreement" whereby, if anyone on the start-up team were to get divorced, none of their wives would be allowed to receive any of the company's shares. Although this led to some ugly marital arguments at first, everyone on the team was obliged to sign the agreement for the sake of closing the deal.
"Of course, not all problems can be detected," another employee at a leading third-party due diligence firm said.
A few years ago, investors would mostly request that their firm verify the founders' bank accounts. But since then, they've discovered that the vast majority of CEOs don't keep much of their wealth in the bank. Therefore, they now also investigate if these CEOs own boats, private jets, overseas real estate, or hidden shares. This is significantly more difficult.
It also serves to determine whether or not the entrepreneurs in question truly need money. "You have to put your entire life on the line before other people are willing to gamble with you. If you're not willing to invest, then why would anyone else be?" the aforementioned due diligence agent explained.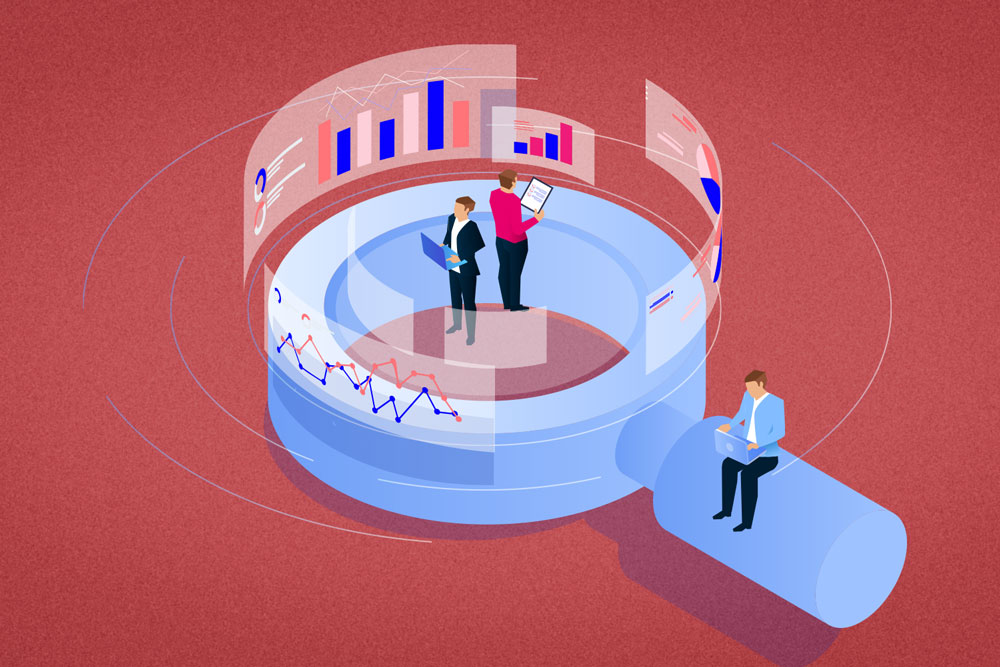 sesame/iStock/VCG
Specialized post-investment services
The need for due diligence doesn't end at the moment an investment is complete. Some third-party due diligence firms have therefore offered post-investment services as well. When the company is in financial trouble, or when conflicts erupt between investors and founders, they're the ones the investors call.
Jin Muyi (also a pseudonym to protect his career) is the head of an independent post-investment services company. He once discovered that a company in Shenzhen was importing edible birds' nests — a Chinese delicacy — to which a certain drug had been added, but which hadn't been declared to customs. Had the authorities found out, the company's founder would almost certainly have gone to prison. He used this information as leverage to "convince" the founder to buy back the investors' shares.
More common are cases of start-up founders evading taxes, laundering money, or buying illegal substances overseas. "With up to 200,000 yuan, we're able to uncover everything there is to know about a person," Jin said.
These funds are used to purchase personal data concerning start-up founders' solvency. However, personal data packages are harder and harder to come by, now that regulations have tightened.
Jin once set his sights on a film and TV production company that operated in Beijing. None of the shareholders could get in touch with the founder. He therefore regularly left notes at the company and the founder's residence, as well as his parking spots, on which only a number was written, representing how many days he had left to repay his debts. He would also continually send text messages to the founder detailing the company's shady practices. Ultimately, he rattled the cage enough that one of the company's partners helped locate the founder.
Jin said that he has the easiest time when "provoking them a little is all it takes to get a response." The worst is when they never reply. "You don't know what they're thinking," he said. "It's like trying to read a map in the dark."
The first instinct that most people have when they deal with Jin is to call the cops. But after their defenses have been slowly whittled away, negotiations can usually begin. Then Jin would have a decent chance of obtaining his commission, which is typically upwards of tens of thousands of yuan.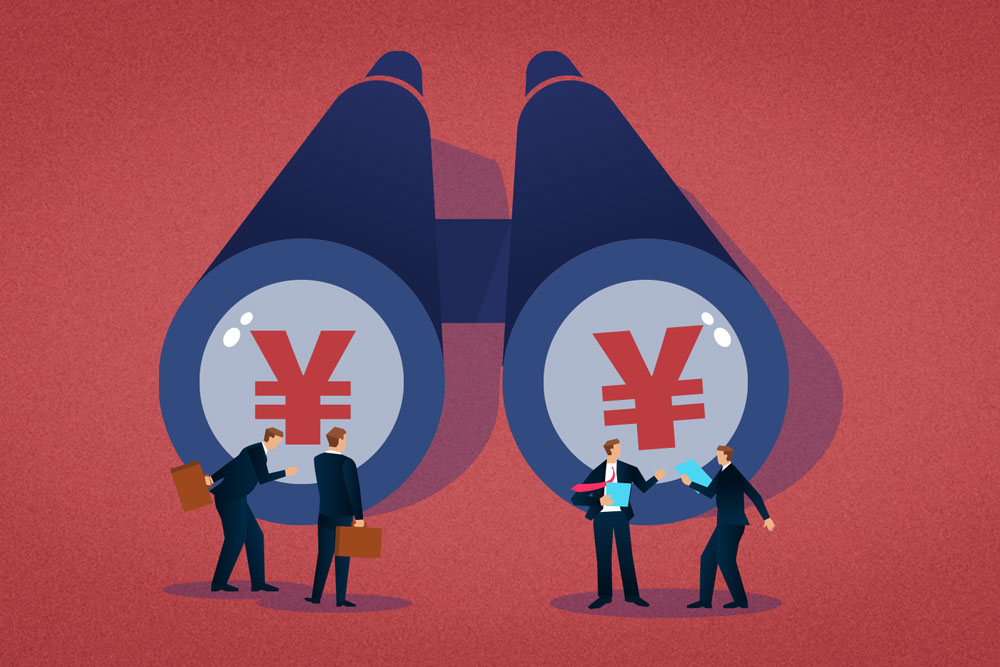 sesame/iStock/VCG
Co-existing with capital
Due diligence investigators must be capable of rapidly familiarizing themselves with a new industry within one or two weeks. Expertise in corporate finance, knowing which questions to ask in pointed interviews, and the ability to improvise the role of a supplier or a customer are also required for the job.
More importantly, investigators need to perform under immense workloads. Salaries can often rival those of the country's largest tech companies, but the work can be even more demanding. The head of a leading due diligence firm says that they rarely go to bed before 3 a.m., and that in any particular month, their firm is simultaneously working on 50 different cases.
Certain investigative measures occasionally lead due diligence agents to feel conflicted. One former industry professional says that filming the entrances of Luckin Coffee branches and going undercover in the branches as employees were clever tricks — but these actions exposed them to serious legal risks.
So they often work from the shadows. Investment companies will usually directly approach the start-ups and investigate as a front, while the hired third-party due diligence firm secretly looks for more. One due diligence agent says that, if ever a founder discovers the depths that they go to, it might just be the deal-breaker, and the firm loses a precious investor as a client. Furthermore, if matters indeed end up in court, then the firm will most likely settle for compensation.
As the start-up scene grows, conditions for due diligence have become increasingly stringent. More and more CEOs can afford to pick and choose, "How long is the investigation? Okay then, I suggest you wait until the next round of financing — but, by then, our estimated value may be several times what it is now." When faced with a fleeting opportunity to invest in a hot new project, funds sometimes skip due diligence altogether.
Investors are pragmatic. As a board member of a U.S. dollar fund said nonchalantly, "In the real world, when is anything absolute or perfect?" He expressed admiration for Luckin Coffee's founder, Lu Zhengyao, noting that he's not obsessed with purity — "Don't people who've made mistakes deserve to be given a chance?"
Upon hearing that Lu had founded a new company, he sat up in his chair and said, "I'm interested! Can you make an introduction?"
Reporter: Chen Jing.
A version of this article was originally published by Late Post. It has been translated and edited for length and clarity, and is republished here with permission.
Translator: Lewis Wright; editors: Zhi Yu and Kevin Schoenmakers.
(Header image: Patrick George/Ikon Images/VCG)