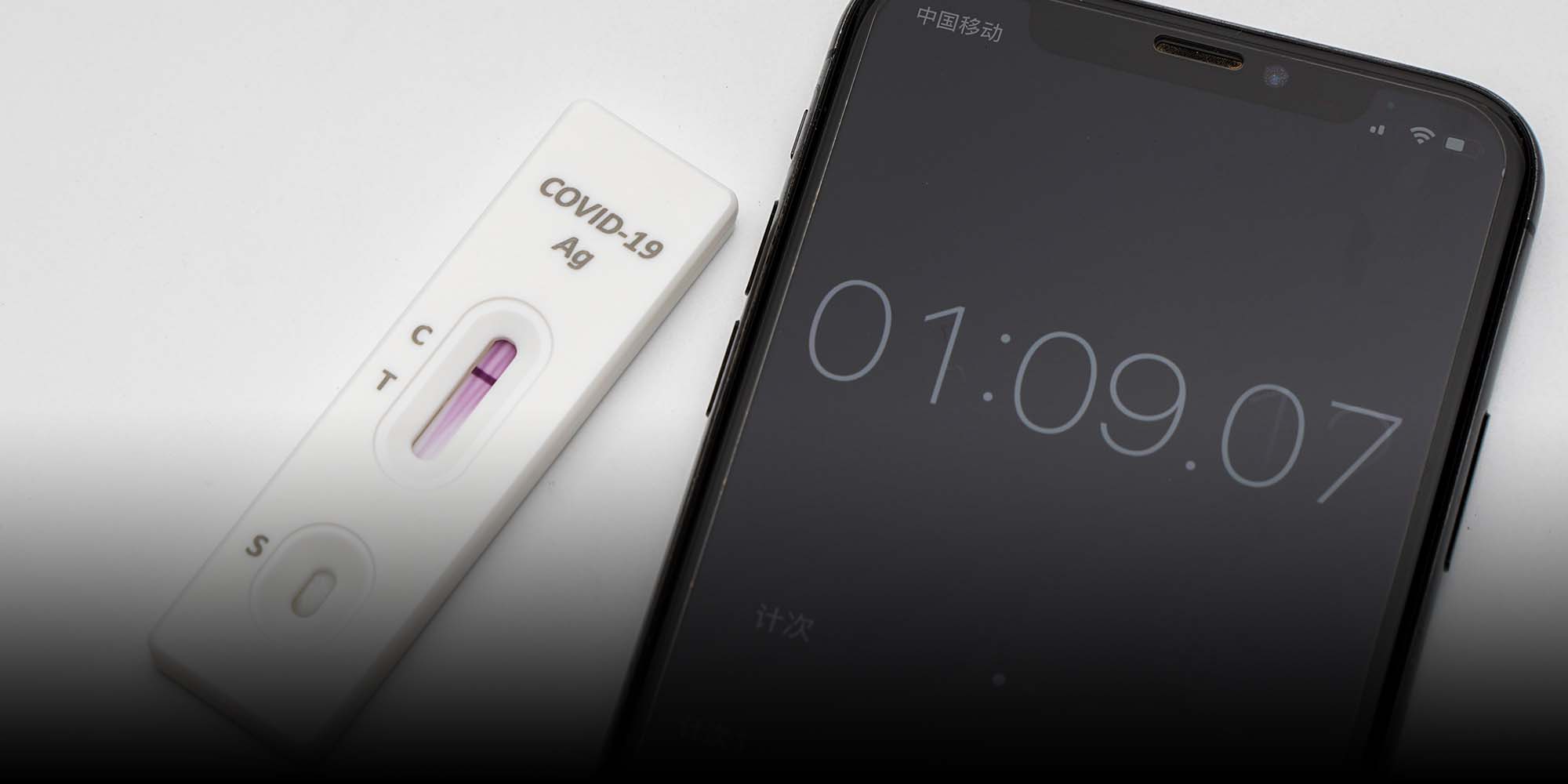 NEWS
China Approves COVID-19 Self-Test Kits as Infections Spike
Health experts say it could serve as a simple and fast way to detect the virus amid higher caseload.
China has for the first time approved COVID-19 rapid antigen self-test kits for public use, as the country reports its highest coronavirus cases in two years driven by the fast-spreading Omicron variant.
The antigen tests will be added as a supplement to nucleic acid testing, and used by individuals visiting local clinics with respiratory symptoms and fever, those in isolation, and residents with needs for early detection, the National Health Commission announced Friday.
Individuals who test positive for the virus using antigen tests are required to report to their residential community manager and undergo a nucleic acid test for additional confirmation, though it's unclear how the measures will be enforced.
Until now, people could only receive nucleic acid tests at designated hospitals and testing centers, the results of which are directly transferred to the government database. Individuals can then access the results through local health cloud apps.
"Recently, the Omicron variant has accelerated the spread of the virus, and we have seen a surge of cases in Shanghai and many other areas in China," Zhang Wenhong, the infectious diseases expert tasked with managing Shanghai's coronavirus response, told domestic media.
Zhang said relying on nucleic acid testing alone could pose challenges during a fast-evolving situation, considering the logistical needs and the time required to get results. He added that antigen tests, which yield results in minutes, could substitute as a simple and fast way to detect the virus, "just like a self-administered at-home pregnancy test."
China's drug regulator, the National Medical Products Administration, has named five domestic companies to provide such kits, state broadcaster China Central Television reported Saturday. The single-use test kit costing about 30 yuan ($5) — 10 yuan less than nucleic acid tests at public hospitals — are available online, and will reportedly hit pharmacies this week.
Editor: Bibek Bhandari.

(Header image: VCG)