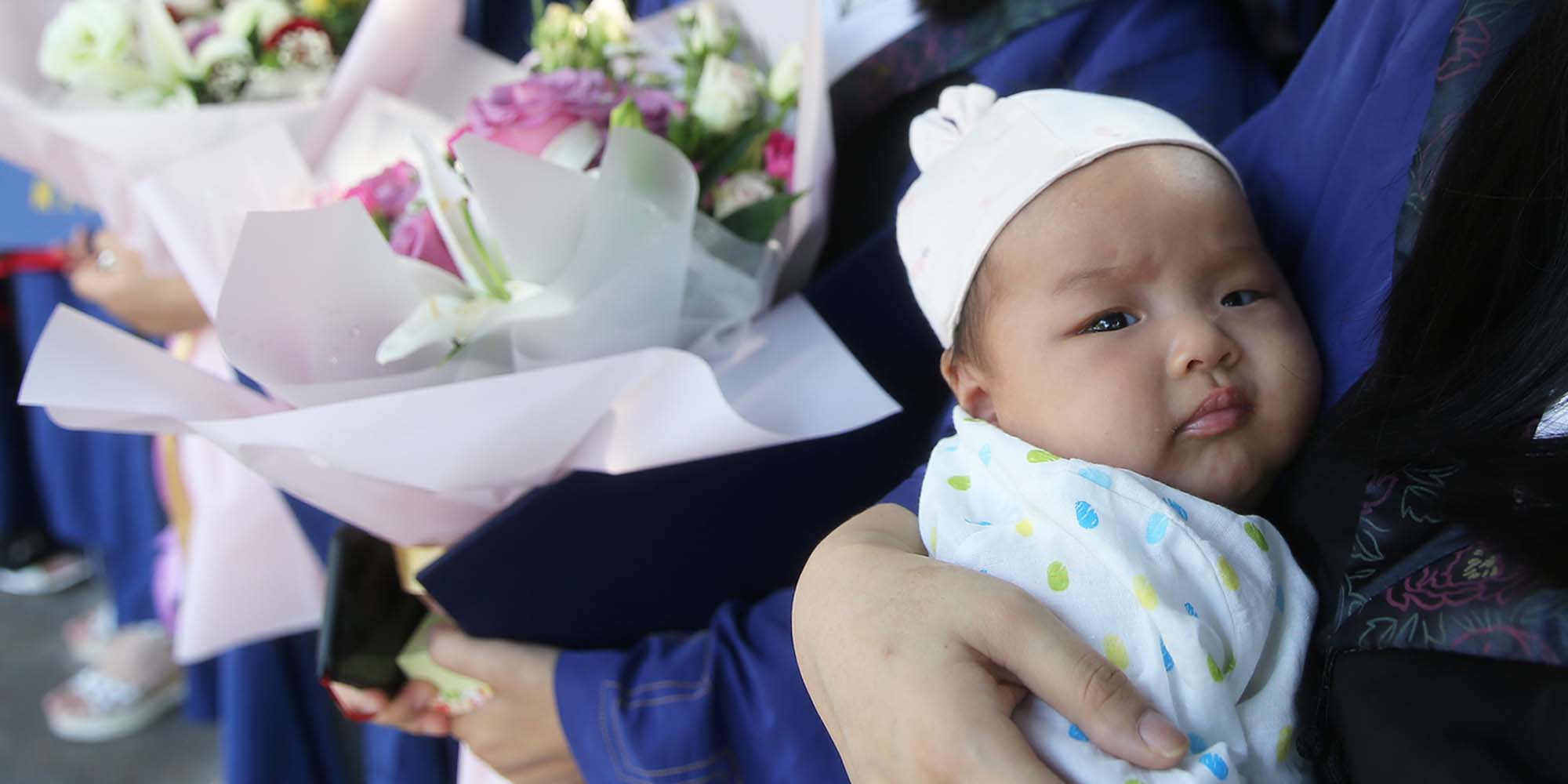 NEWS
'Graduate First': Students Respond to Child Care Benefit Proposal
A delegate from China's top legislature proposed special provisions for graduate and doctoral students wanting to start a family.
Some students said they are not in favor of special provisions for postgraduate and PhD students willing to get married and have children while at school — a proposal suggested by a delegate of the National People's Congress, China's top legislature, during the "two sessions" political meetings.
Zhou Yanfang, a delegate from Shanghai, said Saturday that graduate-level female students should be allowed to take maternity leave, and PhD students should continue to receive their subsidies in case of pregnancy. She suggested that universities should also set up daycare and maternal counseling centers for on-campus mothers.
"Amid the country's aging problems, it's vital to protect women's will to give birth from the root," said Zhou, also an executive at a health management company.
However, many online have argued against proposals encouraging young people to get married or have children. Some students told Sixth Tone that proposals such as Zhou's could lead to gender discrimination within academic institutions.
"It's always college, work, then family — having kids can wait but the school and work can't," said Zhang Feifei, a graduate student majoring in economics at a Shanghai university and who lives with her partner. "Having children at school is like throwing away my youth and burning cash that I don't even have."
Zhou's proposal is among several suggestions involving incentives for childbearing and childrearing brought forward during the annual meetings that conclude Friday. Delegates hope the new measures would become instrumental in tackling the country's record low birth rate, worrying many of a demographic crisis.
Zhou said she has witnessed bias against women in recruitment, and hopes to protect women's rights in the workplace and at home through this motion.
She added that many young Chinese were delaying having children to pursue higher education, as a postgraduate or doctoral degree paves the way for better and high paying positions in the country's competitive job market. The 2021 China's College Graduates Report by Renmin University of China showed only 34% of university graduates nationally had managed to land jobs, with an average monthly salary of 7,000 yuan ($1,100), while the remaining were still job hunting.
But it isn't just a lack of financial security and stable income keeping young people from starting a family. A recent survey found that many young Chinese are increasingly concerned about finding the "right one" before settling down.
Others, meanwhile, are too busy to consider love at all.
"I am too overwhelmed with experiments and research projects to think about falling in love, not to mention having kids — I just want to graduate first," said Du Yu, a 27-year-old PhD student in Shanghai.
Editor: Bibek Bhandari.
(Header image: A mother holds her baby during graduation ceremony in Hengyang, Hunan province, June 6, 2018. VCG)