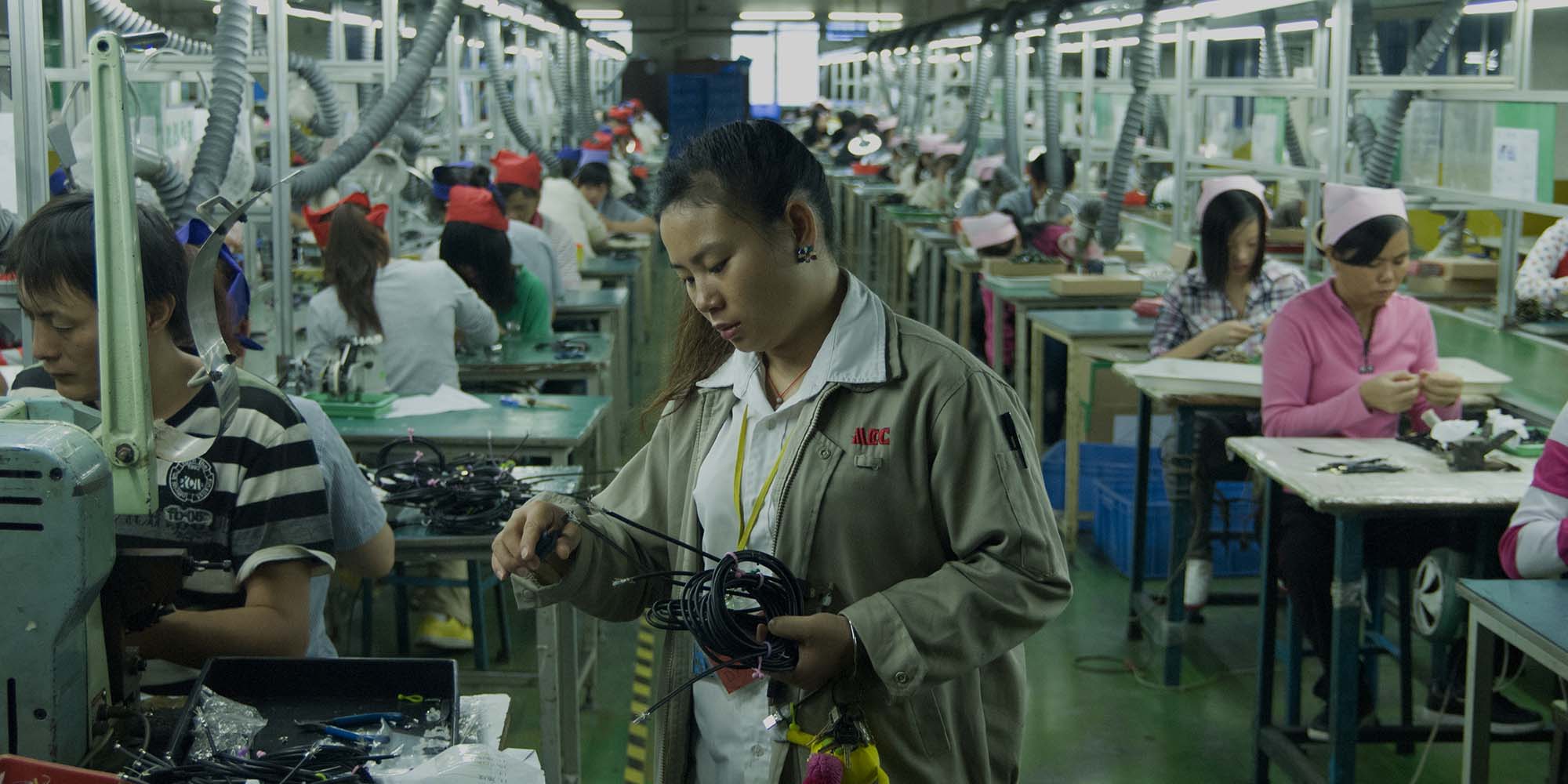 NEWS
Migrant Mothers Prioritize Family Over Their Health, Report Says
The women "choose to sacrifice their health" amid inadequate finances and family needs.
China's migrant working mothers suffer from various health issues and largely tend to endure such ailments before seeking medical treatment, according to a new report published Tuesday.
About 71% of the more than 200 women surveyed suffered from mammary gland hyperplasia, a benign breast condition, in contrast with the average rate of around 50% among Chinese women, said the report published by the nonprofit Beijing Social Work Development Center for Facilitators. A large portion of migrant working mothers also had dyslipidemia, which refers to extremely high or low blood lipid levels usually caused by poor dietary habits and a sedentary lifestyle, as well as other health issues.
The report provided a glimpse into how gender, education disparity, and an inadequate social security system could impair the health of tens of millions of migrant working mothers nationwide. The survey was conducted in the cities of Beijing, Zhuhai, and Qingdao between October 2021 to January 2022.
"Affected by traditional gender roles and family values, it is not that migrant working mothers fail to understand or care about their health, but they often choose to sacrifice their health due to family income and the need to take care of their families," the report said.
About a quarter of migrant working mothers prioritized family over their health instead of seeking treatment, according to the report. Around 51% of the respondents said they spend over three hours on housework daily, higher than the average two hours among Chinese married women.
Li Tao, founder of the Beijing Social Work Development Center for Facilitators, told Sixth Tone that the migration from rural to urban areas has worsened health issues for many migrant working mothers. Higher medical costs and health insurance-related bureaucracy often hindered them from accessing such services on time.
"The construction of social security and service systems has lagged behind the development of a society with fast mobility," said Li. "For example, while the reimbursement of medical insurance for urban residents in different places is becoming convenient, it's not the case for rural people whose movement largely contributes to urbanization."
The financial burden that many migrant families face also contributes to the ailing health of women, according to the report. About 70% of the surveyed working women earned less than 4,000 yuan ($630) a month, around 70 yuan less than the average wage for migrant workers in 2020, while about 76% had two or more children.
The majority of the surveyed mothers, aged 42 on average, also said they hadn't participated in a free state-run program to detect cervical cancer and breast cancer. Such screenings are offered in rural areas as well as cities targeting residents with local household registrations, or hukou, though many migrant women working in cities are either unaware of such services or cannot access them.
"(We) need to build a more dynamic social security system that allows for rural-urban mobility, including health care, social support, and service systems," Li said.
Editor: Bibek Bhandari.
(Header image: Women at an electronic wire factory in Dongguan, Guangdong province, Nov. 25, 2011. VCG)