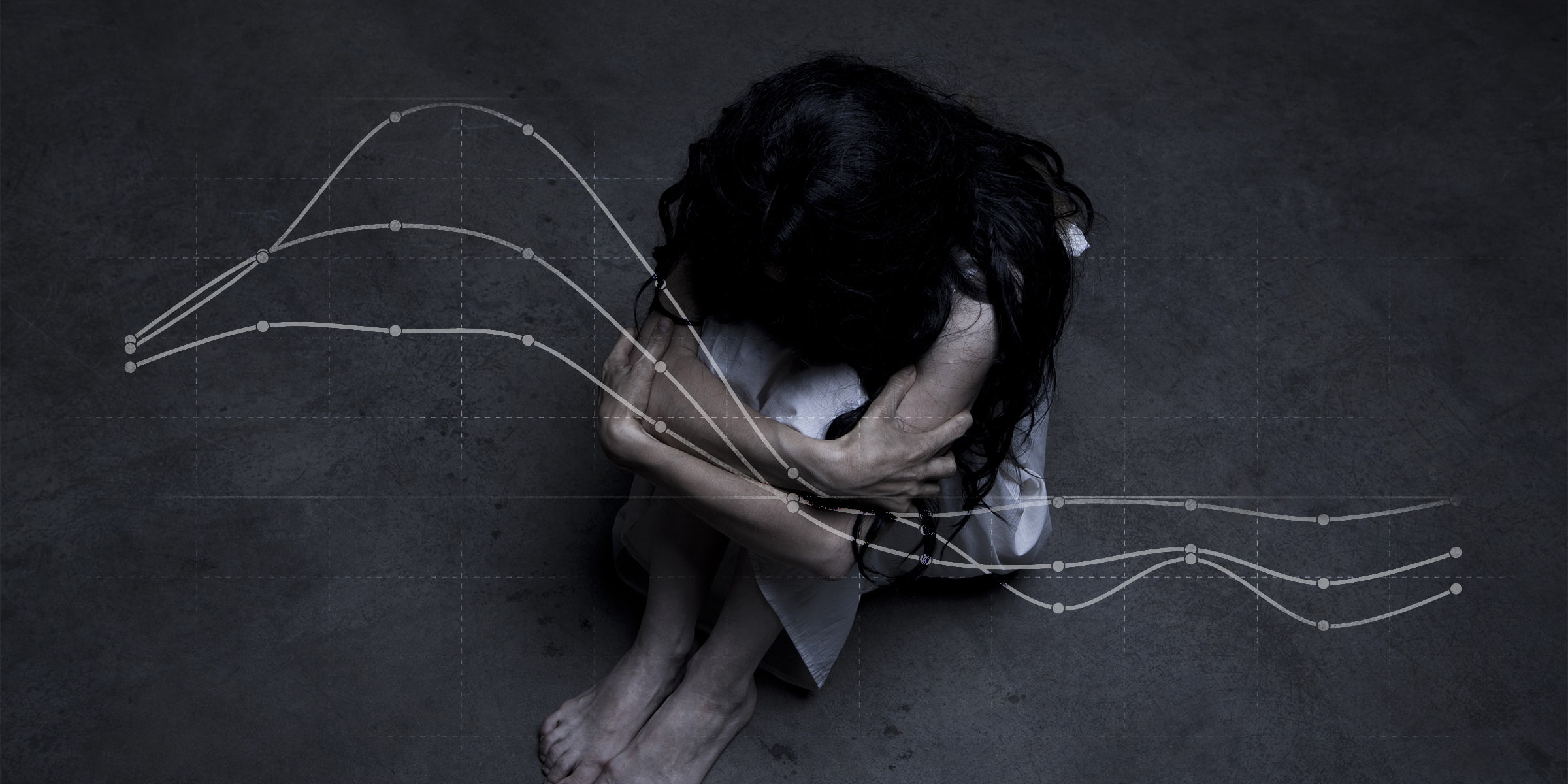 MULTIMEDIA
China's Human Trafficking Problem Goes Far Beyond the 'Chained Woman'
A Sixth Tone analysis of Chinese census data has revealed a series of troubling migration patterns, which underline the need for a thorough investigation into the human trafficking trade.
China has been gripped in recent weeks by a scandal that has focused public attention on one of the country's darkest historical injustices: the human trafficking trade that was rampant in the 1980s and remains active today.
In late January, reports emerged of a woman being kept chained to the wall of a hut in a rural part of eastern China. Investigations later revealed that the woman, Xiao Huamei, had been abducted by traffickers in China's southwest in the late '90s, before being sold to a man in the east. He had since had eight children with her.
The case sparked public outrage and calls for a wider reckoning with China's history of human trafficking. Xiao is far from an isolated victim. Between 2017 and 2020, Chinese courts handled cases involving at least 1,250 women who had been victims of trafficking. These crimes often followed a similar pattern: traffickers kidnapping vulnerable women to sell as wives to men in other parts of China.
Yet many more cases likely remain undiscovered. A Sixth Tone analysis of census data for the region where Xiao was held captive has revealed a series of troubling migration patterns, with large numbers of young women from low-income provinces in southwest China moving to rural areas in the east for marriage.
The marriages are concentrated in areas with a history of sex-selective abortions, which had left them with large male-to-female population imbalances. Though it's impossible to be certain how many of these unions were arranged illegally, local residents told Sixth Tone they knew several female migrants who had been forced into marriages.
The findings underline the need for a nationwide investigation into historical incidences of human trafficking. Following the public outcry over Xiao's case, China's Ministry of Public Security announced it had launched a 10-month crackdown on the trade, as "there is still a backlog of cases that have not been solved."
A vast marriage trade
The "chained woman" case emerged in Feng County, a rural area administered by the city of Xuzhou. It is located in the northern half of Jiangsu, an eastern Chinese province that borders Shanghai.
Northern Jiangsu is a relatively prosperous region, but it suffers from a severe population imbalance. In 2010, the male-to-female ratio for people aged 5-14 in Feng County was 146.8 — meaning that for every two girls born in the area, three boys came into the world.
The main reason behind this imbalance is a strong cultural preference for boys in the region, which led to many sex-selective abortions. A 1998 investigation by the China Population and Development Research Center found that pregnant women in rural Jiangsu province often underwent ultrasound scans to determine the sex of the fetus — a practice that was later made illegal in China — and aborted it if it was female.
"Families with sons bully the families without sons," a 60-year-old woman from the region is quoted as saying in the report. "This is very common in rural areas. Family power is important in rural areas. Families with a few sons, who dares mess with them?"
China's relaxation of its "one-child policy" in recent years has led to a decline in the number of sex-selective abortions, a study found in 2021. But the "preference for boys still exists" among women having their second or third child.
The population imbalance in Xuzhou, however, only exists among minors. From the age of 15 onward, the male-to-female ratio drops dramatically. This means either a large number of men are leaving the city, or there's a large influx of women. 
In Xuzhou's case, it's the latter: the census data records no significant drop in the city's male population between 2000 and 2010. But it does record over 60,000 female migrants from outside Jiangsu province registered as residing in Xuzhou, 4,400 of which live in Feng County.
Many young women migrate to rural parts of northern Jiangsu in particular, the census data shows. In 2010, more than 80% of the migrants who moved to Feng County from outside Jiangsu province were female. Most counties in the region show a similar trend.
The women often come from provinces neighboring Jiangsu, such as Anhui and Shandong. But in a large number of cases, young women migrate to rural parts of Xuzhou from China's far southwest, including Sichuan, Guizhou, and Yunnan provinces.
Women from these southwestern regions — which have some of the highest poverty levels in China — are statistically far likelier to migrate to the rural parts of Xuzhou. Women from eastern China, meanwhile, tend to move to the city's urban center.
Why are so many women moving to northern Jiangsu? Overwhelmingly, it's for marriage. Around 80% of female migrants moving to rural areas in northern Jiangsu from outside the province do so to get married, according to the census data. It's unclear how many of the marriages are related to trafficking. The contrast with the situation in other regions, however, is striking: in southern Jiangsu province, nearly 80% of female migrants come for work.
A worrying picture
The picture that emerges is of a large-scale, cross-country marriage market that pairs women from impoverished areas in southwest China with single men from rural parts of Jiangsu province with a large deficit of females.
Successive studies and first-hand accounts from local residents in northern Jiangsu show that such a trade does indeed exist — and that in many cases, these transactions are arranged without the bride's consent.
According to a 2003 study by scholars at Yunnan University, many families in northern Jiangsu invest large sums to "hunt" for wives for their sons. This is particularly common among families whose sons have health problems, disabilities, or mental disorders.
The marriages are usually arranged through matchmakers, according to the study. They typically search for women of marriageable age in rural regions in Sichuan, Yunnan, and Guizhou, and offer their families a bride price. They then bring the young woman to eastern China, and introduce her to a family that needs a wife for their son in exchange for a "reward."
The marriages are almost entirely transactional, a 2019 study by researchers at Kunming University of Science and Technology found. Families in southwest China, who typically live in impoverished mountainous areas, need the dowry fee. Families in eastern China need a woman to marry their sons and produce children. The feelings of the daughter being sold are often a secondary consideration, the study said.
It's unclear how many marriages were arranged through coercion, but reports of widespread trafficking in northern Jiangsu have existed for decades. In their 1989 book "Ancient Sins," Chinese authors Xie Zhihong and Jia Lusheng estimate that 48,100 women were trafficked to Xuzhou during the '80s.
Fan Hui, a 24-year-old who grew up in Feng County, tells Sixth Tone she personally knew three women from southwestern China who had been abducted and brought to her village.
The fact that the women were victims of human trafficking was public knowledge, but no one reported the issue to the authorities, according to Fan. This is because most locals don't view trafficking as a crime, she says, as the line between arranged marriage and trafficking is blurred.
Fan says she also knew two kidnapped women from neighboring villages. One was the mother of her classmate. Fan recalls visiting her classmate's home for dinner when she was in the second grade, and seeing the woman struggling to make dumplings. One of the woman's arms was cut off at the wrist. 
When Fan asked her about it, the woman said traffickers had cut off the hand as a punishment. She had tried to escape, but been caught.
"She was silent and sad after that," says Fan. "These abducted women had a hard time. They had no friends, and the locals discriminated against outsiders, calling them barbarians."
After the enormous public attention generated by the Xiao Huamei case, Chinese authorities appear to be stepping up efforts to uncover historical cases of human trafficking. The hope is that, if the investigations are thoroughly pursued, victims such as these can finally receive justice.
Editor: Dominic Morgan.
(Header image: Visual elements from VCG, reedited by Fu Xiaofan/Sixth Tone)