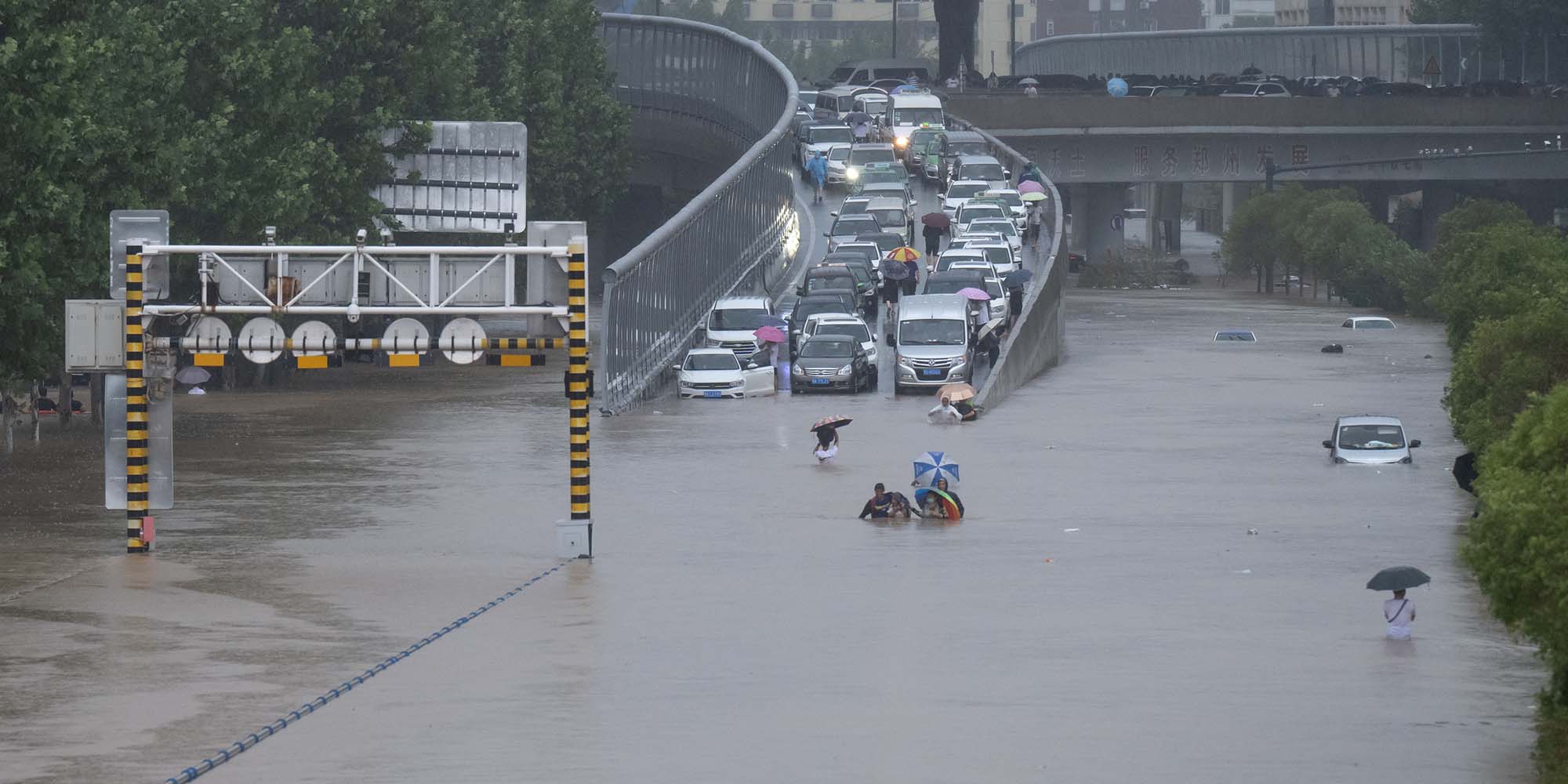 NEWS
IPCC Warns China Will Be Hit Hard by Climate Change
Water and food insecurity are among the biggest risks in a warmer future.
China will be among the countries hardest hit by global warming and needs to do more to adapt to mounting climate hazards, according to a new report published this week by the United Nations' Intergovernmental Panel on Climate Change (IPCC).
Like many other Asian countries, China will need to find solutions to water and food insecurity, poverty and inequality, and more extreme weather events, according to the report, which is the second to come out as part of the IPCC's sixth assessment cycle.
Without adaptation, China will suffer the world's biggest economic losses as a result of rising sea levels and the resulting floods, a modeling study cited in the report estimates. China's food security will also be threatened, as a warming climate is expected to affect yields of wheat, maize, rice, and fish. 
The report offers a clear look at the dangers humanity faces over the coming two decades as well as by the end of the century, said Luo Yong, professor of earth science at Tsinghua University and a lead author of the report's Asia chapter. "Our main takeaway is that it is very important to take immediate action now," he said.
Luo is one of 10 Chinese researchers who have contributed to the report. On Monday, Luo took part in a group interview with Chinese reporters together with Liu Junguo, professor of water resources at Southern University of Science and Technology.
Water
China is already dealing with water scarcity, and climate change will only exacerbate this problem, affecting farming and people's livelihoods, the report says. At the same time, global warming will also bring more extreme rainfall.
Asian coasts are projected to see higher sea level rise than the global average, according to the report. Chinese megacities along the coastline, home to much of the country's population and economic activity, are at high risk for storm surges and high waves caused by tropical cyclones of higher intensity, the researchers warned.
The report highlights the importance for cities to strengthen their preparedness and resiliency in the face of climate risks, said Liu, who is a lead author of the report's fourth chapter on water.
Heat
Surface air temperature has increased in the past century all over Asia, causing stronger, more frequent, and longer heatwaves in South and East Asia, according to the report. 
In China, rising temperatures will amplify heat stress and the urban heat island effect, harming humans and animals. Without adaptation in a 1.5-degree warming scenario, annual heat-related mortality in 27 major cities across China will increase by at least 50%, a study cited in the report shows. Heat also correlates with an increase in mental disorders, according to studies based on hospitalization in the city of Hong Kong and Vietnam, as well as on incidences of suicide across cities in China.
If greenhouse gas emissions are not curbed, the North China Plain could be hit by wet-bulb temperatures — a measurement that factors in humidity — so extreme they could make it impossible for humans and other mammals to survive outdoors for more than six hours, according to a study cited in the report.
Biodiversity
Global warming will increase the risk of irreversible loss of terrestrial, coastal, and marine ecosystems, affecting the survival of many fauna and flora species already under pressure.
Observed biodiversity loss in China over the past three centuries includes the local extinction of some large and medium-sized mammals, caused by both climate change and human activities. In the ocean, the country's severely damaged coral reef ecosystem is in dire need of restoration, the report says.
Suitable habitats for China's iconic giant pandas could also shrink, according to one cited study. The moose, black muntjac, and Sichuan snub-nosed monkey among other species could also be threatened due to biodiversity and habitat loss under global warming.
Editor: Kevin Schoenmakers.
(Header image: A view of a flooded street in Zhengzhou, Henan province, July 20, 2021. VCG)