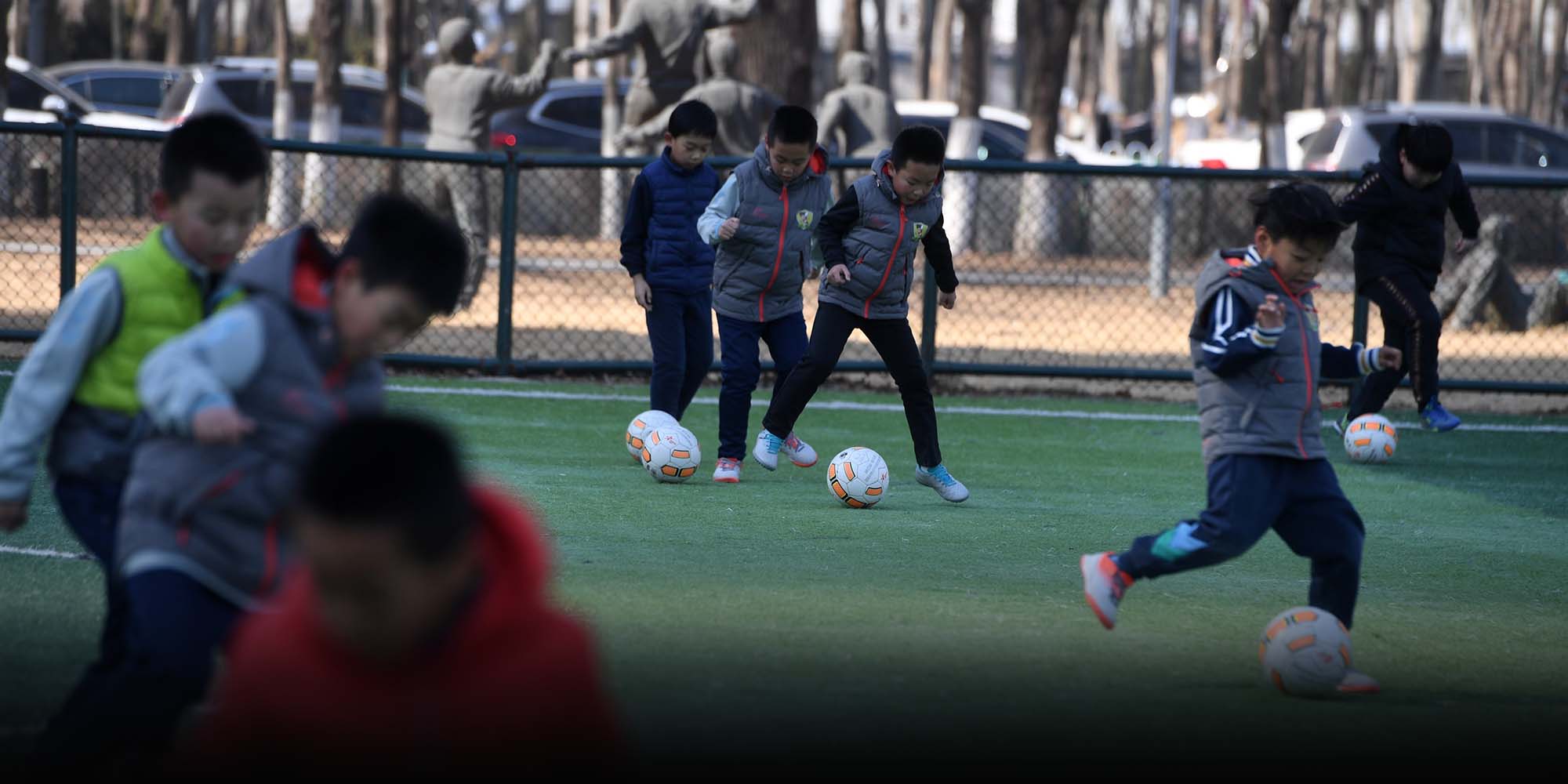 NEWS
Regulators Warn After-School Programs Over Price Gouging
Last year, China restricted after-school math and English classes. Now, parents say art schools and sports clubs are taking advantage of a captive audience.
SHANGHAI— As China shut down much of its $100 billion after-school tutoring industry last year, parents across the country have moved them into art lessons, sports, and other non-academic activities. Now, regulators are looking into such lessons following accusations of price-gouging.
China's top education authority says it will raise standards and cut prices for non-academic after-school activities, Sixth Tone's sister publication, The Paper, reported on Monday.

The Ministry of Education acted in response to widespread complaints that after-school programs were price gouging. Prices for the programs have soared after a crackdown on academic tutoring programs drove families to non-academic programs. As many as 83.8% of the country's in-person extracurricular academic training organizations had shut down by the end of last year in the wake of the government's "double reduction" policy.
Last year, for example, China had 288,000 sports training companies, 84.7% of which registered after 2016. During the one-month January-February winter vacation, many hiked their prices. Parents were outraged: they complained of "malicious price hikes." Even at higher prices, many said, there was no room in the classes.
A staff member at a sports training facility in Shanghai's Pudong New Area, surnamed Li, told Sixth Tone that they'd struggled to keep up with demand. During the vacation, they raised prices for badminton classes 40%, and increased class sizes from six to 12.
He said they'd added several facilities in the last six months to keep up with demand, and tuition fees returned to normal following the vacation.
Even before the crackdown on extracurricular academic tutoring, sports training was becoming increasingly popular. China's high school enrollment exams, known as the zhongkao, began to emphasize sports in 2020.
Following complaints about the sector, the Ministry of Education investigated the sector during the month-long winter vacation and found 4,218 organizations violating various rules. Among them, 52 were found to be charging parents inflated prices. The authorities asked the companies to reduce their fees and return money to the parents.
In its announcement, the ministry described the move as an extension of recent price controls on tutoring. Both academic and non-academic after-school programs must "adhere to their public welfare nature and reduce the economic burden on families." The ministry said it would take broad measures to regulate non-academic training, including making new regulations, improving the supervision, checking organizations' qualifications, and penalizing excessive charges.
On Wednesday, a Shanghai tutoring organization providing STEAM science experiment classes urged a Sixth Tone reporter posing as an interested parent to put down an over 40,000 yuan ($6,300) advance for two years of lessons. Regulations on tutoring limit companies to collecting payments three months in advance.

"The per-class fee will be greatly reduced if you buy that package. It's the most cost-effective choice," a salesperson surnamed Xu told Sixth Tone. When asked about the limits on advance payments, Xu said the rule existed on paper, but she's offering the deal just to help families save money.
"The double reduction policy hasn't negatively impacted us at all. In fact, the country's call to train more talent with creative thinking means we'll only continue to thrive," Xu said.
Editor: David Cohen.
(Header image: Children practice soccer in Shenyang, Liaoning province, Feb. 27, 2022. VCG)