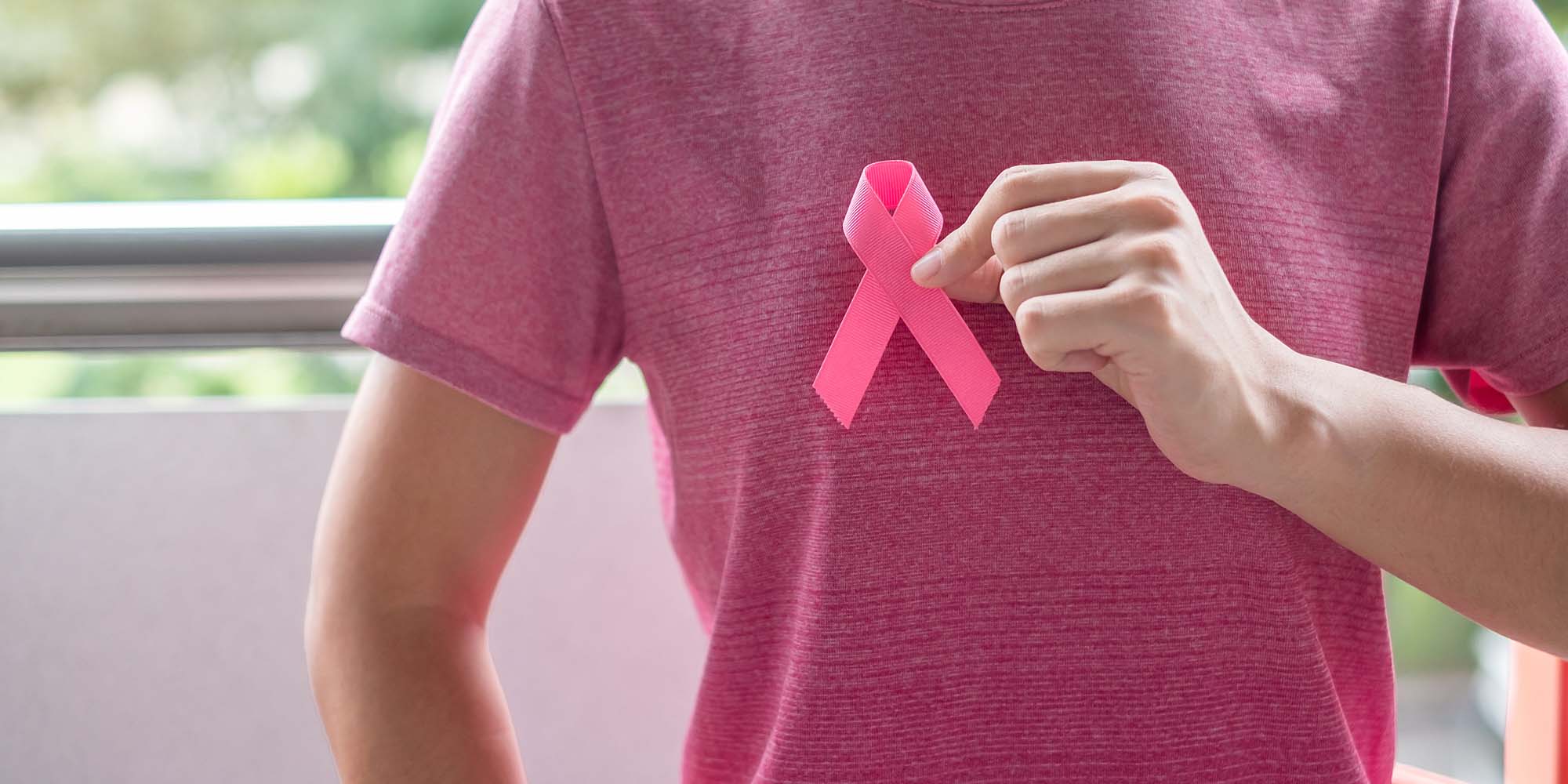 VOICES & OPINION
China's Breast Cancer Survivors Face a Lack of Support
The country's breast cancer incidence rate is rising fast, but breast conserving surgeries (BCS) remain the exception, not the norm. Can better-designed bras help fill the gap?
I've spent more than 20 years designing undergarments, starting with major brands like Maidenform and Victoria's Secret before eventually branching out and founding my own lingerie company. In that time, I figured I'd seen it all, but I'd never had a client quite like Michelle.
An American breast cancer surgeon based in Beijing, she walked into my office one day in 2019 and told me she was looking for someone who could design a bra for her patients. In all my years in the industry, I'd never given much thought to breast cancer; my knowledge of the disease was pretty much limited to what I'd read in the news about Angelina Jolie. Consequently, I had simply assumed that most women who undergo a mastectomy would also undergo reconstructive surgery to recover their breasts, like Jolie did. But Michelle explained that such procedures were still rare in China; instead, many patients who experience shame or discomfort with their new appearance attempt DIY reconstructions, using materials like green beans and wood.
This is not a minor problem. Breast cancer is the most common form of cancer among Chinese women, according to the World Health Organization's International Agency for Research on Cancer. In 2020, China reported nearly 420,000 new cases, and its incidence rate is growing at twice the global average.
Compounding the issue, Chinese breast cancer patients skew young: They are, on average, nearly a decade younger than breast cancer patients in Europe and the United States, according to official statistics. On top of that, fewer than 20% of Chinese patients undergo breast-conserving surgery (BCS), compared to 70% in the United States. As a result, millions of Chinese women in their 30s, 40s, and 50s are living without one or both of their breasts.
Those who survive their life-or-death battles with cancer quickly discover that getting their cancer into remission is only half the battle. In addition to the indescribable emotional pain of losing one's breasts, China's conservative social norms often mean that women blame themselves if their bodies cause discomfort to others. Social expectations of women's bodies are high enough even for non-cancer survivors; for those who have undergone mastectomies, it's easy to internalize the belief that they are somehow flawed or broken.
For some women, it can feel as though they've lost their rights as human beings. I've heard countless stories of husbands that never looked at their wives the same way again — or even left them — after their surgeries. Even families that remained intact can become mired in depression and poor communication. A few patients told me they didn't have the courage to shower with the lights on more than a decade after their surgeries, while mothers I spoke with worried their children would be frightened if they ever saw their scars. Some young patients experience a rapid onset of menopause and infertility as a result of their cancer treatments, yet they still face pressure from their husbands' families to have children and carry on the family line. For unmarried women, it can seem simpler to give up on matrimony and stay single.
In other words, at a time when breast cancer survivors in the West are boldly asserting their decision to "go flat," breast cancer patients in China generally still prefer to minimize the impact of post-operative changes to their bodies.
Currently, the most common method of breast recovery in China involves silicone prosthetics. These are cumbersome, however, and commercial designs often fail to consider the needs of post-op women.
I once watched a video in which a male artist showed off a silicone breast he had designed. The prosthesis had a flat adhesive backing, which the designer claimed made it an ideal and convenient solution for women on the go. But while the model breast he showcased closely resembled the real thing, I'm guessing he had never bothered to look up what a woman's chest looks like after a mastectomy. It's not a smooth surface, but concave, with lumps and scars. And while realistic silicone breasts might offer some comfort to women uncomfortable with their post-op appearance, silicone is an oil-based material, and the breasts are shaped in part by sealing two layers of plastic film together. This makes them stuffy and poorly ventilated. Making matters worse, many breast cancer patients take medication that can cause sweats or hot flashes, leaving the area around their prosthetic red and swollen.
The problems women face aren't limited to poorly designed prosthetics, either, but also extend to a lack of functional bras. For example, if a bra's cup is too large, the breasts can shift around or even fall out. If it is cinched too tightly, it can be painful to wear, especially for women who have just undergone surgery.
Despite the need for better solutions, the modern undergarment industry has largely neglected breast cancer survivors. Surgery scars can differ radically from patient to patient, depending on how far the disease had progressed and what methods their doctors used. This makes mass-producing designs challenging, and limits companies' ability to achieve economies of scale.
Unable to find suitable bras and fillers, many Chinese breast cancer patients have devised their own substitutes. I've seen just about everything, from gauze, cotton, handkerchiefs, and toilet paper to green beans, grass seeds, even quinoa. Odd as these DIY replacements may seem to the casual observer, green beans are at least more breathable than silicone.
My expertise when it comes to breast cancer may be limited, but I do know how to design bras, and so I set out to design a convertible padded bra that women could use in place of other options like silicone. From start to finish, the design process took about eight months, and we trialed the garments on more than 100 people from all age groups — for comparison, ordinary lingerie designs might be tried on one or two people. After removing anything that might have chafed their skin or wounds, like seams, stitches, slides, hooks, and other objects, I landed on a high-density modal cotton fabric padded with soft, breathable, and sweat-absorbent foam.
I'll admit, it's not much, but it's a start. Plenty of challenges remain, however, not least the matter of getting the bras into women's hands. Although many women could use post-op undergarments, they are often reluctant to speak up. Even their friends, fearful of touching a nerve, can be hesitant to recommend new products to them.
I once met a patient who had undergone several major surgeries over the course of more than five years. Her body was covered in scars, yet she still insisted on going swimming every summer. When I asked how she managed, she showed me her swimsuit, which had sponges and pieces of wood sewn into the cups. She was proud of her creation, and as a woman, I was awed at her optimism and strength. As a lingerie designer, however, I was distraught. No one should have to live like that.
The more time I've spent with breast cancer patients over the past two years, the bigger the challenge seems. For post-op undergarments to take off, the entire community needs to participate, not just in the design process, but by starting conversations and raising awareness both among survivors and society at large. The women I've spoken with are considerate of others, but their excessive self-scrutiny means they are hesitant to express their wants and needs. Designing comfortable, functional bras for them can help, but their lives will not truly improve until Chinese society adopts a more tolerant and open attitude toward women's bodies, needs, and lived experiences.
Translator: Katherine Tse; editors: Cai Yiwen and Kilian O'Donnell; portrait artist: Zhou Zhen.
(Header image: VCG)