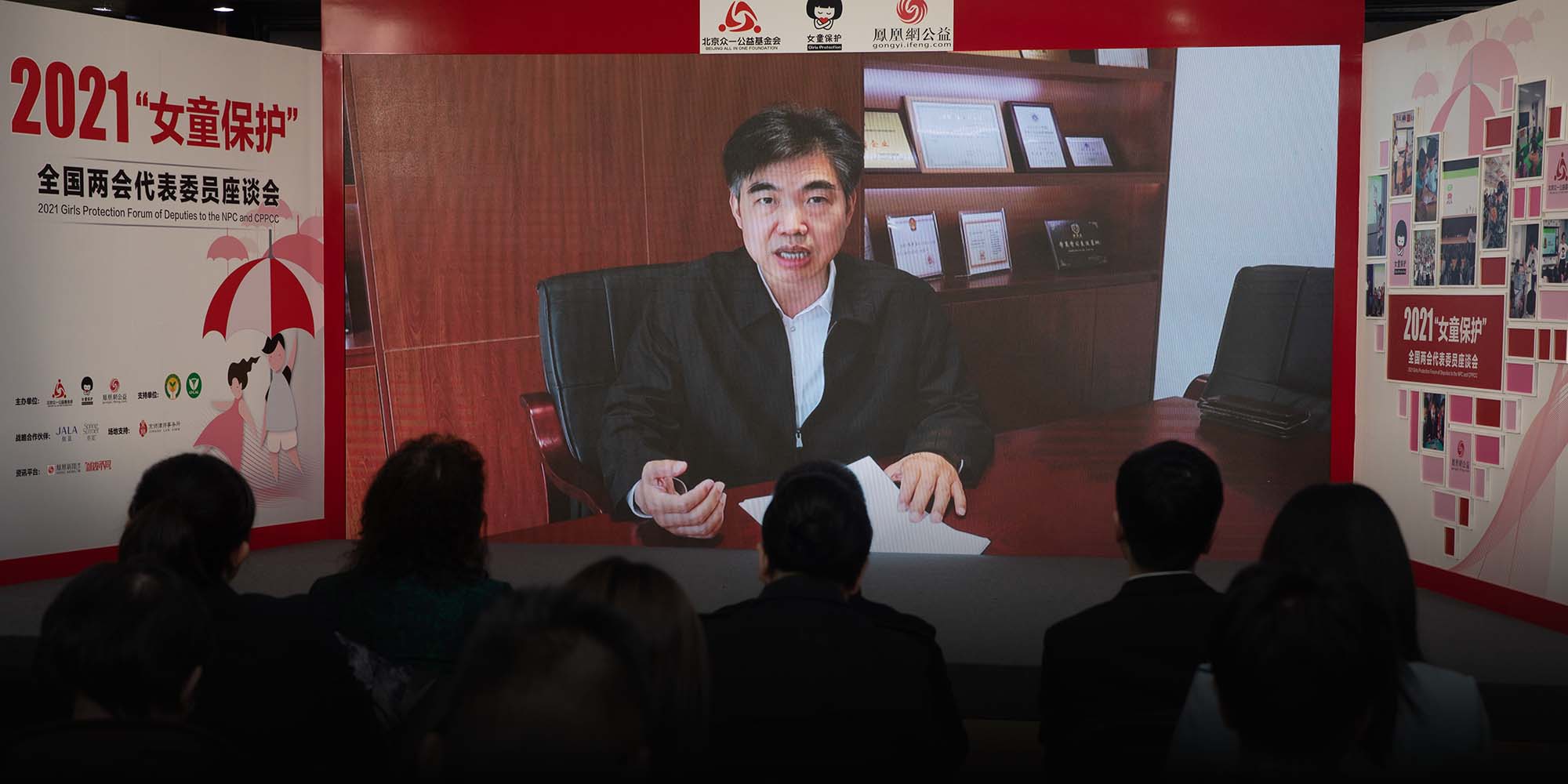 NEWS
China's Legislators Have Some Ideas.
From extending paternity leave to decriminalizing drunk driving, legislators' suggestions have triggered debate online as the National People's Congress prepares to meet.
With the annual meeting of China's legislature set to begin Saturday, citizens are debating ideas proposed by its delegates online.
Zhu Lieyu, a lawyer and partner at Guangdong Guoding Law Firm, faced blowback after proposing that the country decriminalize drunk driving. Users began pouring over his past proposals, finding more to criticize.
Meanwhile, screenwriter and National People's Congress (NPC) delegate Jiang Shengnan received online applause for suggestions including anti-human trafficking measures, extending paternal leave, and removing the cooling-off period for divorce. Users on the Twitter-like site Weibo called her a "good people's representative."
According to China's law, suggestions to the NPC put forward by deputies shall be referred by the office of the Standing Committee to the relevant agencies or organizations for "study, handling, and a responsible answer." Almost all successful laws in China's legislative system are proposed by the government.
Zhu's been a delegate of the National People's Congress, part of the annual gather known as the "two sessions," since 2012. He first saw backlash in 2013, when he proposed reducing sentences for bribery. The current law imposes a sentence of 10 years or more if the bribe is worth more than 100,000 yuan (about $16,000); he suggested moving the threshold owing to inflation. In his biography on his law firm's website, he's described as a "celebrity NPC delegate."
However, he got more blowback than usual this year, after proposing that the country decriminalize drunk driving, arguing it would "decrease the crime rate and make society more harmonious." The proposal wasn't well received online, with many saying Zhu was justifying the actions of drunk drivers.
Netizens tracked down his statements from past years, finding that he'd previously proposed a version of the three-child policy in 2013, as well as legalizing surrogacy to curb the black market last year. Reproductive medicine is tightly restricted in China, making it difficult for many married couples to access and all but impossible for people outside conventional marriages.
"None of the suggestions represent we the people," read one upvoted comment under a related post. "We call for his disqualification as an NPC delegate," read another.
Although Zhu's personal Weibo account hasn't been updated since 2018, it draws thousands of angry comments every year during the two sessions.
"As a man, why do you keep staring at women's wombs every day… Why are you so obsessed with reproduction?" one netizen commented last year.
In 2020, Zhu suggested increasing China's age of consent, a move supported by many gender experts.
Sixth Tone's interview request to Zhu was not immediately answered.
Editor: David Cohen.
(Header image: Zhu Lieyu gives an online speech during 2021 Girls Protection Forum of Deputies to the NPC and Chinese People's Political Consultative Conference, Beijing, March 2, 2021. VCG)