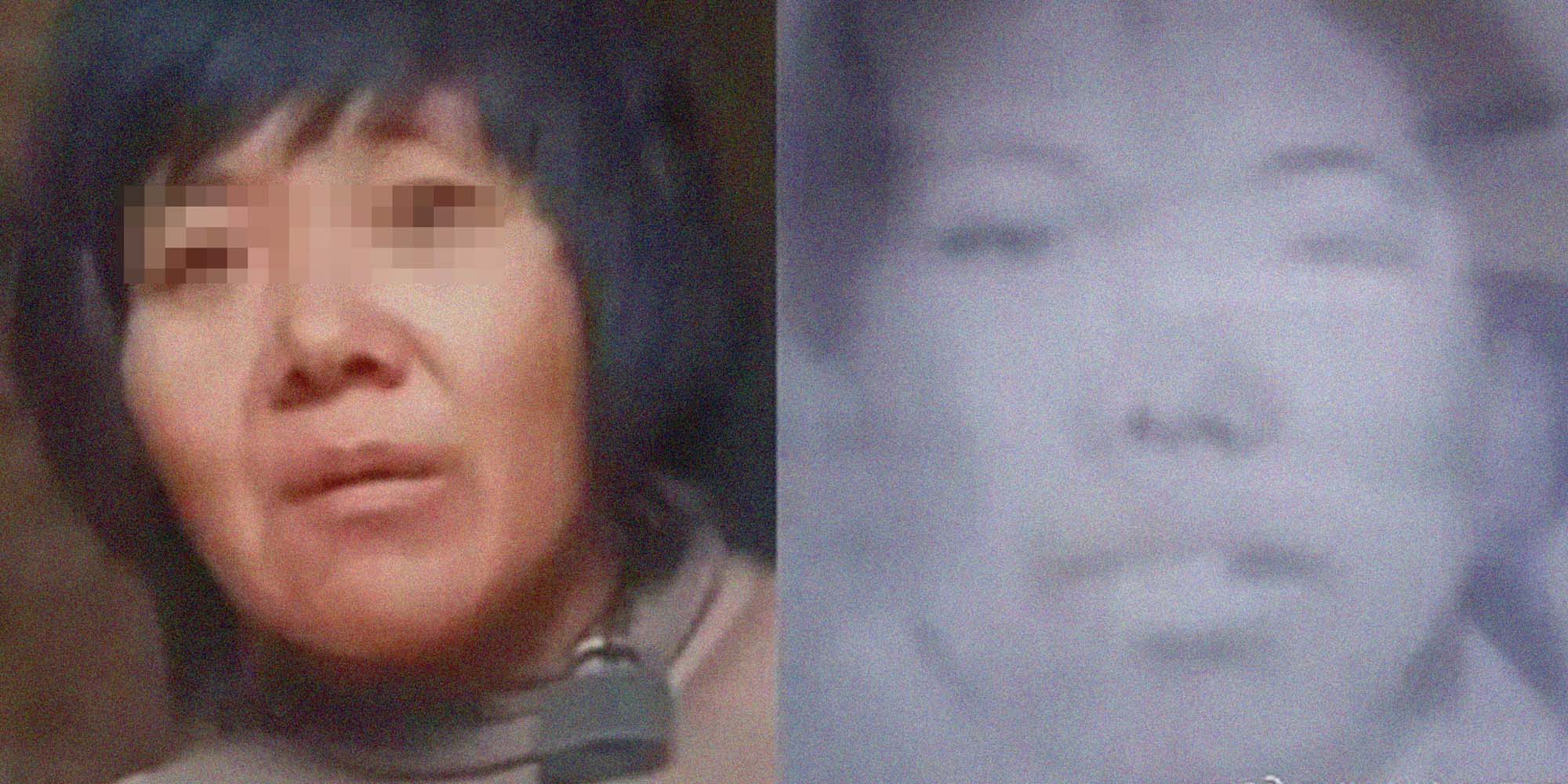 NEWS
Investigators Release Trafficking Details of Woman Chained to Wall
Provincial authorities punished 17 local officials in relation to the case that has kept the country talking.
A high-level investigation team in eastern China's Jiangsu province concluded Wednesday that a woman filmed chained to a wall — an image that has been met with shock and outrage since it first surfaced — is a victim of human trafficking, and released a detailed timeline of the crime.
The mother of eight, identified by police as Xiao Huamei, was first sold to a man in Donghai County for 5,000 yuan ($790) in 1998 by a woman in her hometown 3,000 kilometers away in the southwestern province of Yunnan, according to Jiangsu provincial investigators. Though Xiao Huamei managed to escape, she was sold twice again that same year, which included the final deal with the Dong family in Feng County, where she was married to her current husband.
The investigation report, which includes details from the police, prosecutors, and other departments, also said authorities punished 17 officials from Feng County for "dereliction of duty" in relation to Xiao Huamei's case. They included the county-level party secretary, deputy secretary, head of the county's publicity bureau, and a senior member of the local state-run women's federation.
A video of Xiao Huamei shackled in chains sparked a national conversation on domestic abuse, mental illness, and human trafficking after it went viral in January, prompting authorities to conduct a series of investigations. However, an initial probe dismissed she was trafficked or abducted, adding that the 45-year-old suffered from schizophrenia and was chained because of her violent behavior.
After weeks of public outcry demanding more information on the case, provincial authorities in Jiangsu opened a probe on Feb. 17.
Investigators said the Dong family patriarch — now dead — bought Xiao Huamei, and she was married to one of his sons in 1998. The son, while registering their marriage in 2000, used Yang as her surname, which is used in previous probes and media reports.
Xiao Huamei gave birth to the couple's first child in 1999 and their eighth child in 2020 — seven of their eight children are boys. Local police have confirmed her husband to be their biological father through a paternity test.
On Tuesday, prosecutors in Feng County approved the formal arrest of her husband on suspicion of abuse, and investigators said they would continue to gather evidence on his role in the trafficking chain. Police have also arrested two others, including the Yunnan woman, while probing six others involved in the purchase and sale of Xiao Huamei in 1998.
Xiao Huamei, accompanied by her eldest son, is currently undergoing mental health and gum-related treatment at a local hospital, according to the investigation report. Meanwhile, provincial authorities have tasked the local government to find "guardians" for Xiao Huamei and her underage children and help them obtain necessary social benefits.
Editor: Bibek Bhandari.
(Header image: Left: Xiao Huamei, the woman who was found chained to the wall; right: Photo from her wedding certificate. From The Paper)