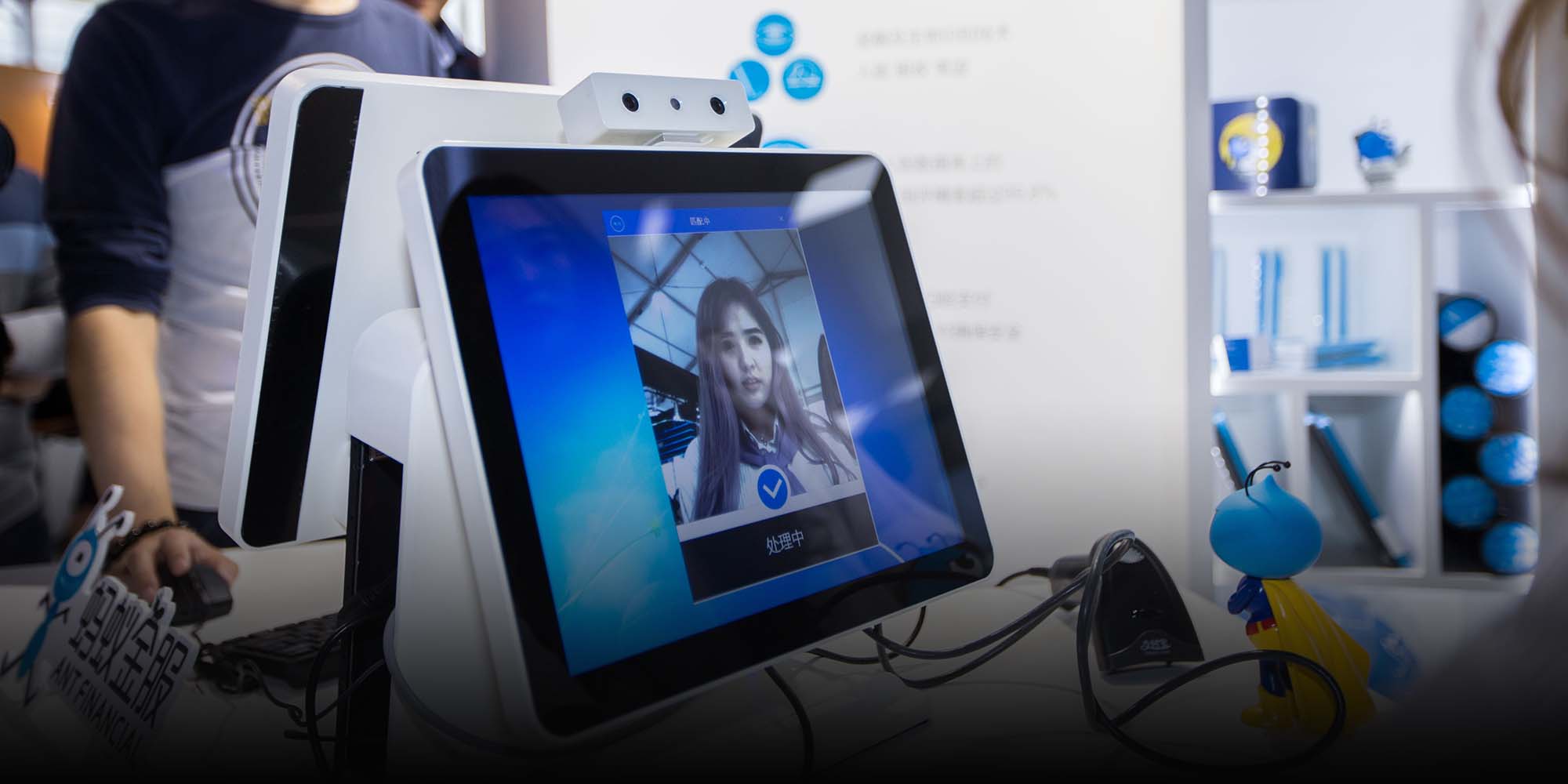 NEWS
Chinese School Faces Backlash Over Use of Facial Recognition Scanners
A parent has accused the middle school of endangering students' privacy by forcing them to make purchases using a facial recognition scanner, sparking renewed debate about China's growing use of the technology.
Since 2019, Chinese schools have been rolling out facial recognition systems as part of a government "smart campus" campaign. Now, some parents are pushing back, arguing the technology is endangering their children's privacy.
On Thursday, a parent surnamed Tan posted a complaint on a government website in Badong County, a remote part of the central Hubei province. The post accused a local middle school of forcing students to use facial recognition scanners to make purchases on campus.
Jingxin Youyi Middle School has been making students pay via the system, which is operated by Chinese financial technology giant Alipay, since December, according to the post. Tan also posted a complaint on the government website when the scanners were first installed, arguing the system could present a privacy risk if the students' facial data leaked.
Several Chinese media outlets have published stories about Tan's complaint in recent days, with critics arguing the potential privacy issues created by such facial recognition systems outweigh the benefits.
The middle school responded that the Alipay system solves a number of problems, such as students losing their campus cards and spending money on "irrational" things like internet cafés. It insisted that use of the system is voluntary, but that "students and teachers all believe it is a good idea."
Tan, however, later doubled down on claims the system is compulsory, claiming in another post that teachers at the school had informed him that was the case.
According to Alipay, the facial recognition system — named "One Face Pass" — is designed for use in primary and middle schools. The technology can be used to verify students' verifies and process payments, with students needing to provide their facial data and their parents' bank information.
It is unclear how many Chinese schools have installed One Face Pass systems. Alipay had not responded to Sixth Tone's request for comment by time of publication.
The school added that its use of the One Face Pass system was in line with China's "smart campus" initiative — a policy initially proposed by the country's education authorities in 2019. The plan encourages Chinese campuses to use digital technologies to manage students in a wide range of scenarios, from entering classrooms to borrowing library books.
Facial recognition has become a lucrative industry in China over recent years. Schools use the technology to monitor students, police use it to detect potential suspects, and gaming companies apply it to prevent minors from playing late at night.
The number of face scanners installed in China grew 30% per year on average between 2010 and 2018, according to an industry white paper. The market is predicted to be worth 10 billion yuan ($1.6 billion) by 2024.
The Chinese public appears to be wary of the technology's growing presence in everyday life: In a 2020 survey, more than 60% of respondents said facial recognition systems were overused, and over 30% reported having their facial information leaked or exploited.
The government is still developing a regulatory framework to control the potential harm brought by the technology. Last July, China's Supreme Court for the first time published a document spelling out in what scenarios the use of facial recognition can be deemed a violation of privacy, setting a precedent for future legal disputes in this area.
Duan Weiwen, a research director at the Chinese Academy of Social Sciences who works on the philosophy of science and technology, told Sixth Tone that schools should exercise caution when collecting minors' biometric information. 
Under China's newly adopted Personal Information Protection Law, a person's facial data and any data related to minors is classified as "sensitive personal information." This means it can only be collected after a strict evaluation, with the institution needing to justify the purpose and necessity for its collection.
"Education authorities should be fully aware of the potential ethical risks and long-term pitfalls caused by the misuse of facial recognition, rather than merely pursuing efficiency," said Duan.
Editor: Dominic Morgan.
(Header image: A woman uses a facial recognition payment system, in Hangzhou, Zhejiang province, Oct. 12, 2016. VCG)