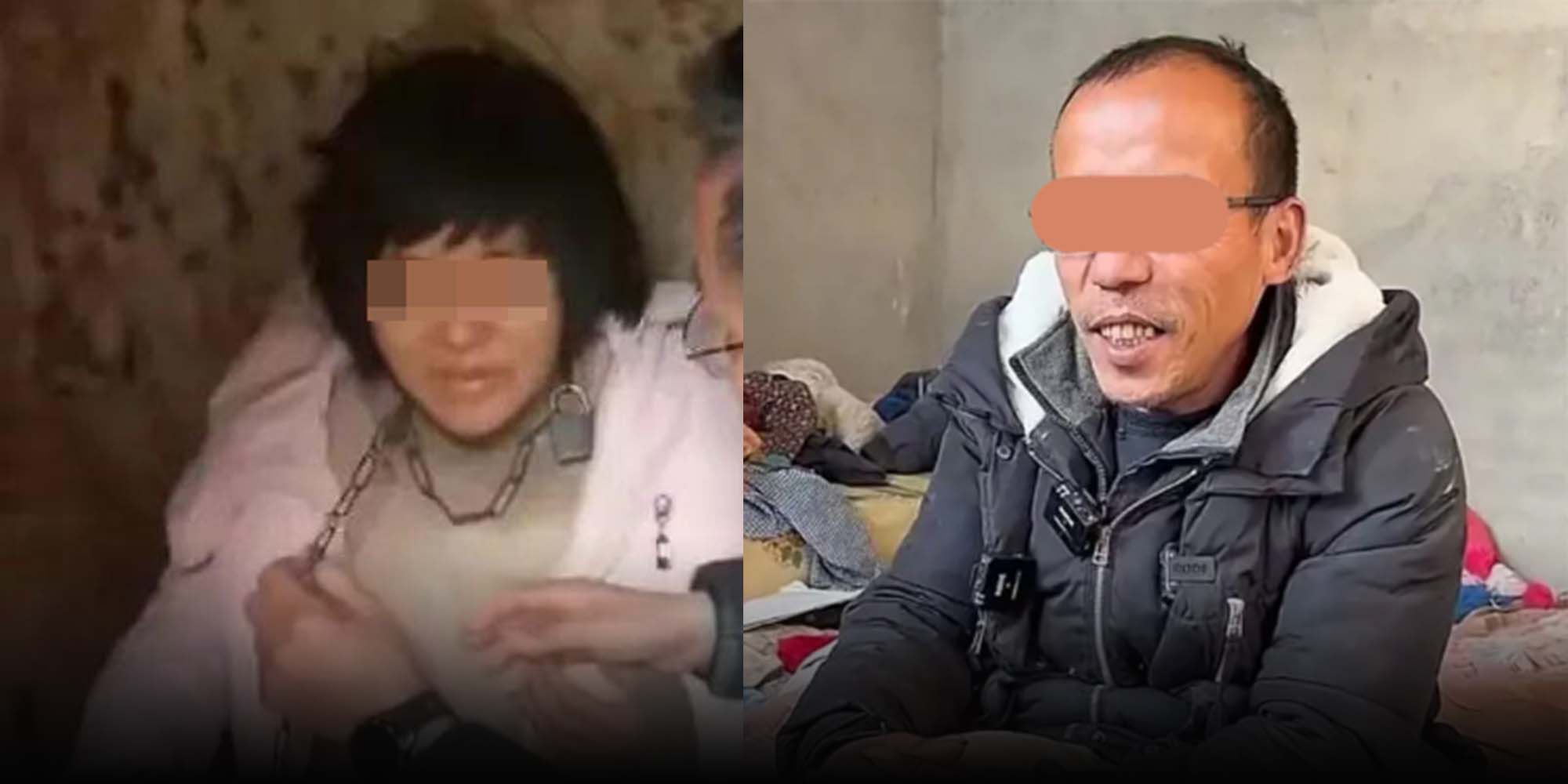 NEWS
Jiangsu Provincial Government Steps in to Probe Chained Woman Case
Public remains skeptical after county government issues four investigation reports.
After weeks of public outcry, Jiangsu province has opened an investigation into the "chained woman" case in Feng County. The government of the east China province announced Thursday it will establish an investigation team to "thoroughly probe the case."
The case was first revealed to the public after a video of a woman, allegedly chained to the wall of a hut by her husband, surnamed Dong, went viral on social media in late January.
County authorities initially said the woman, identified by the surname Yang, was chained because she had been violent toward children and the elderly due to mental illness. She has since been diagnosed with schizophrenia.
But her non-local accent suggested that she might be a victim of trafficking from another part of China. The fact that the family had eight children raised further questions. The county government said Jan. 30 that it didn't know where Yang came from, and that it had found no evidence of trafficking.
Superior authorities in Xuzhou City, where Feng County is located, joined the investigation. The Xuzhou government said Feb. 7 that they had identified Yang as a woman from a remote village in Yunnan province, nearly 3,000 kilometers away in China's southwest, and was known there only by the childhood nickname "Xiao Huamei" ("little plum flower").
The report says that Xiao Huamei went missing in the 1990s. According to the report, the woman's family believed she was mentally ill, and sent her to Jiangsu to seek treatment some time between 1996 and 1998 under the care of a fellow villager. The other villager, surnamed Sang, did not tell Xiao Huamei's family in Yunnan or the police about her disappearance, the report said.
On Feb. 10, Xuzhou confirmed the woman's identity with a DNA test from her sister in Yunnan. It also said that Dong was arrested on suspicion of unlawful detention, and Sang and her husband were arrested on suspicion of human trafficking.
But some members of the public believe there is more to the story. On Tuesday, a self-employed journalist published a photo of a marriage certificate dated 1998 in the name of Yang and Dong, saying that the woman pictured looked different in appearance and age to the chained woman. Deng Fei, who was once an editor at the Shenzhen magazine Phoenix Weekly, argued in a post on the Twitter-like platform Weibo that this was evidence of another missing woman who had previously married Dong.
Unresolved human trafficking cases in China have recently garnered significant attention, especially after the 2007 case of a kidnapped child from the southern city of Shenzhen was solved in late 2021. In 2019, public security organs cracked 320 cases of trafficking women across the country, according to CCTV, and from 2012 to 2020, authorities resolved over 5,000 child trafficking cases.
Editor: David Cohen.
(Header image: Left: The woman was found chained to the wall of her family home; right: A portrait of her husband, in Feng County, Jiangsu province, January 2022. From The Paper)