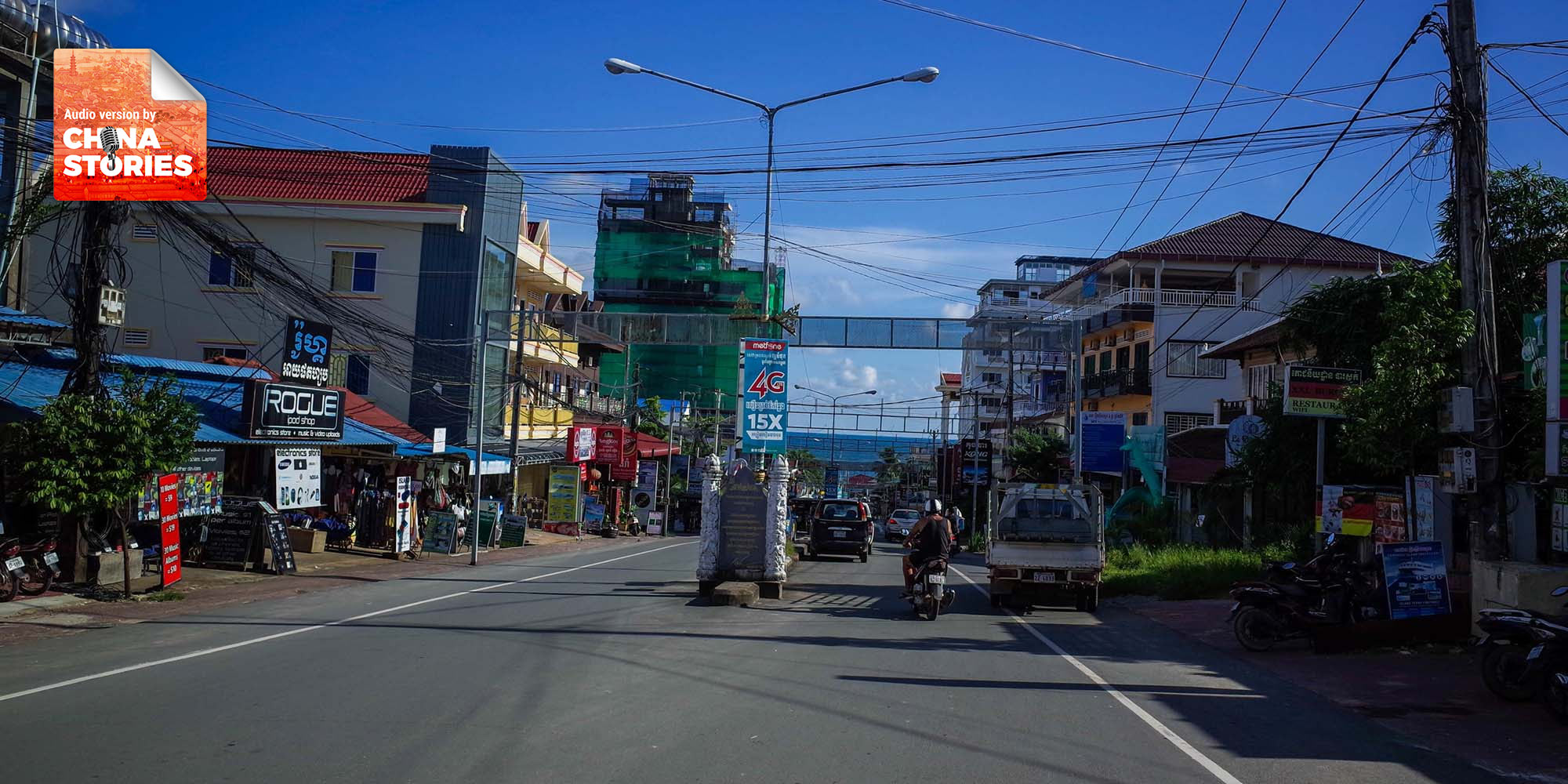 NEWS
Chinese 'Blood Slave' Rescued in Cambodia
When a man, trafficked abroad and forced to join a cybercrime operation, refused to cooperate, kidnappers sold his blood instead.
Update: Cambodian police said in a preliminary investigation report on Feb. 27 that Li, together with three others, had "fabricated" a story to cover up his illegal entry into the country. For the latest on this story, please click here.
A Chinese man was "coerced and smuggled" into Cambodia and used as a "blood slave" after he responded to an online job ad, the Chinese Embassy in Cambodia said Wednesday, adding they were working with local police on the case.
According to the notice, the man, identified only by his surname, Li, had initially been brought to an area called China Town in the Cambodian city Sihanoukville to work for an online scam operation. He was reportedly passed around between three organizations, the last of which kept him in a dark room and repeatedly withdrew his blood "in large doses" to the point where Li was in a "life-threatening situation."
Li's story has shocked people in China and shone a light on the long-standing issue of criminal gangs operating in Southeast Asia that force people to conduct cybercrimes.
58.com Inc., the company that owns the recruitment website that hosted the ad Li responded to, is also under attack for its inadequate oversight of hiring scams on its platform.
Li, who had previously worked as a security guard in Beijing, told Beijing Youth Daily he had responded to an ad for a nightclub security guard in May of 2021. He was kidnapped when he went for the interview.
In a statement to Sixth Tone, 58.com Inc. said that it has "deep sympathy" for what happened to Li and would cooperate with authorities. The company added that it had been improving its verification of job ads and that an internal check hadn't been able to find the recruitment post Li had mentioned.
Li was eventually able to flee with the help of someone in the tightly guarded compound where he was being kept, according to domestic media reports. The ordeal left him in a severely weakened state. Chen Baorong, a businessman based in the Cambodian capital Phnom Penh and a member of a local volunteer network, told Sixth Tone that the network learned about Li's situation on the night of Feb. 10 and sent him to the Bethune Cambodia China First Hospital in Phnom Penh.
When Zhu Minxue, dean of the hospital, saw Li on Feb. 11, he was struck by his condition: Li was unable to move, and his whole body was swollen. "He was in dire need of blood. If he hadn't received care immediately, he could have died in two or three days," Zhu told Sixth Tone on Thursday.
Li has since been under treatment in the hospital. He has recovered somewhat but remains fragile, said Zhu.
In his interview with Beijing Youth Daily, Li said he was trapped in tightly managed compounds and beaten "every day." The last organization held him captive since September, keeping him in a guarded room and withdrawing his blood for sale seven times.
Sihanoukville, where Li was held prisoner, is a formerly quiet coastal city that has seen significant Chinese investment over the last decade to build casinos, hotels, and other businesses. It has also become a crime hub. More recently, the city has fallen on hard times as the Cambodian government banned gambling and the pandemic kept tourists away.
Volunteers in Cambodia have raised funds to help Li cover his medical bills. Meanwhile, the Chinese Embassy in Cambodia said in Wednesday's notice that police forces from both countries are now investigating the case.
Editor: Kevin Schoenmakers.
(Header image: A street in Sihanoukville, Cambodia, Sept. 5, 2017. VCG)