China's archaeology buffs have complained that archaeology books, just like the treasures they chronicle, are mostly out of reach.
Last year's findings in Sanxingdui, a 3,000-year-old civilization in the southwestern province of Sichuan, piqued the interest of tens of millions of people in China, thrusting archaeology into the spotlight. But many enthusiasts said they are finding it increasingly difficult to access relevant books on the subject due to their high price, domestic outlet Red Star News reported Monday.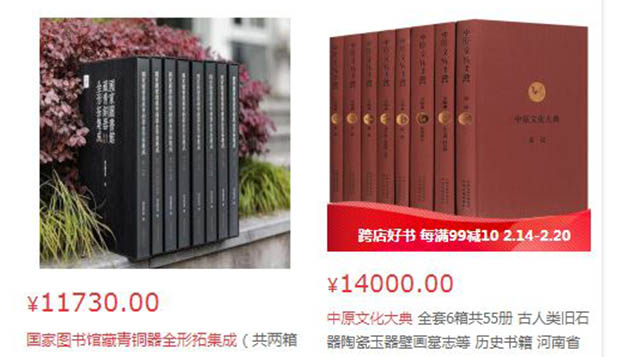 Screenshots from JD.com show prices of two archaeology books.
Gu Xiaocha, a graduate student majoring in archaeology at Sichuan University, told Sixth Tone some notable books and reports on archaeology are published in smaller runs, making them relatively pricier in secondhand book markets. He added that color print and series are also more expensive on average.
"It's impossible for students to buy such reports," Gu said, adding he instead borrows them or searches for pirated versions online.
A search on various e-commerce platforms Wednesday showed that although archaeology books varied widely in price, many cost more than average books on the whole. Most archaeolgical books targeting children cost around 100 yuan ($15), with specialized publications ranging from a few hundred to thousands of yuan.
A used copy of "The Whole Collection of The Relics Excavated in Sanxingdui" was selling for over 3,000 yuan on JD.com.
Gu said that the higher prices of archaeological books were related to its niche market, adding that the subject's popularity and growing demand would likely slash prices.
Bu Gong, a prominent Chinese archaeology expert, told Red Star News that archaeology materials are the prized possessions ofarchaeologists who have "fought bravely and laboriously" to uncover them, thus making them priceless treasures.
Editor: Bibek Bhandari.
(Header image: Screenshots from an archaeology book on Chinese bronzeware. From @中国艺术品收藏 on Weibo)